Richard II
William Shakespeare
Dippermouth and Hartshorn – Hook Productions in association with Arcola Theatre and Arts Theatre West End
Arcola Theatre
–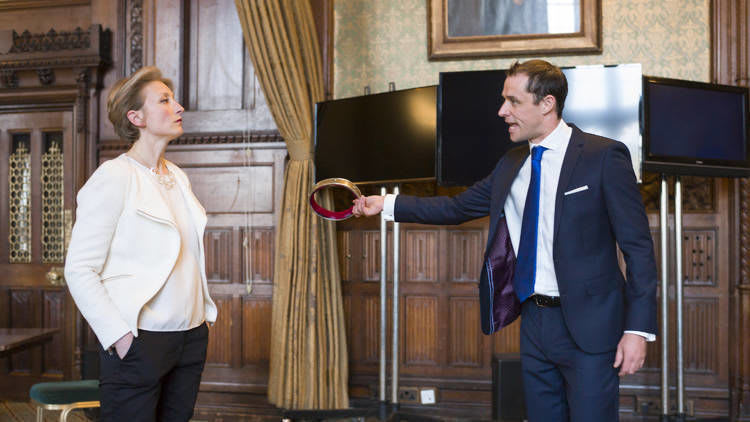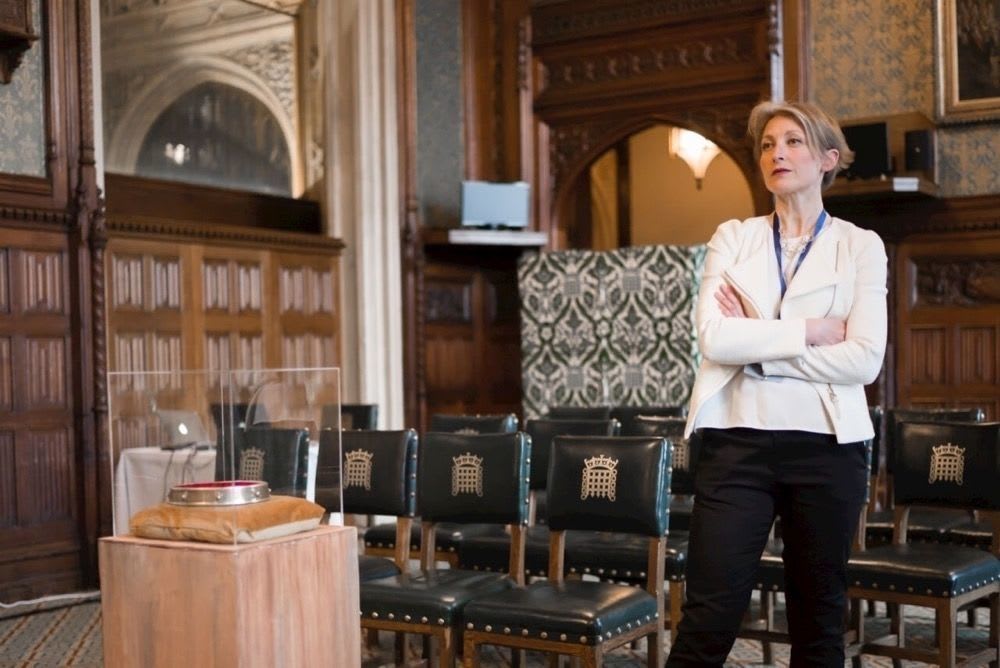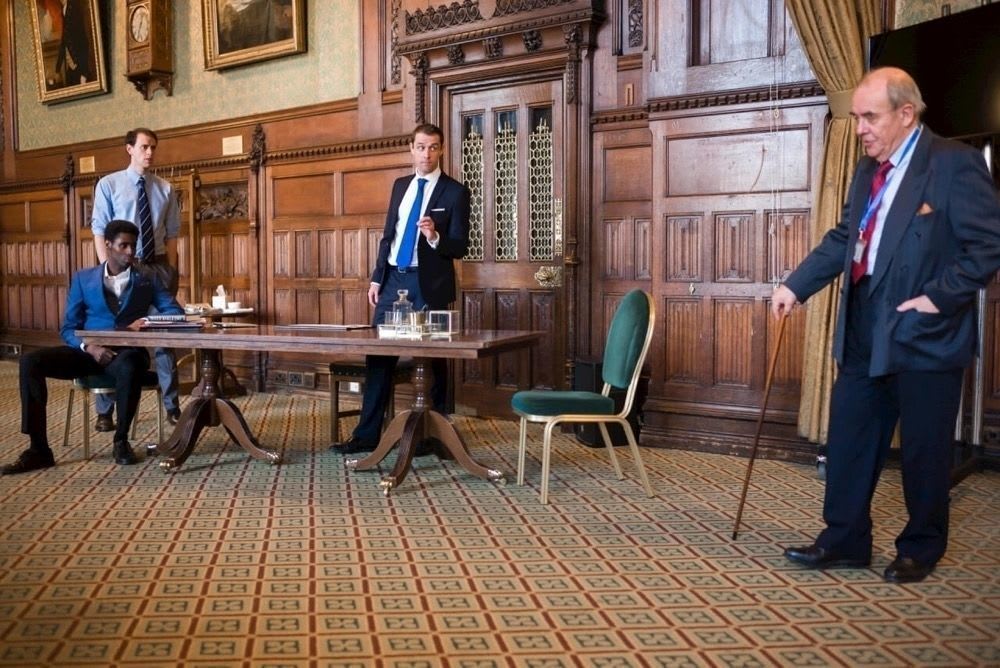 There were good reasons why in 1601 the supporters of the rebellion led by the Earl of Essex paid for a special performance of Shakespeare's Richard II the night before they intended to overthrow the existing monarch Elizabeth I. After all, this was a play about a successful insurrection against an unjust ruler of England.
There is much to like about the production of Richard II directed by Jack Gamble and Quentin Beroud from the choice of a modern political setting to the casting of Hermione Gulliford as the rebel leader Harri Bolingbroke.
In this adaptation, Richard becomes a Cameron-type ex-public schoolboy, surrounded by suited advisors. There are regularly, on screens above the stage, filmed interviews in a rolling news service that updates us on plot developments. The dispute between Thomas Mowbray (David Acton) and Harri Bolingbroke is switched easily and effectively from its original horseback fight with lances to a television debate. The modern setting reminds us how much the language of war and violence has entered into the commonplace of political language.
Hermione Gulliford gives the strongest most confident performance in the play demonstrating yet again how much theatre has missed by restricting the roles played by women.
Richard is often depicted in productions of this play as a cruel but weak ruler. Tim Delap plays Richard as more of a verbally confident chief executive whose privileged background breeds a tactical complacency about the extent to which his more ruthless decisions require at least passive consent if they are to succeed. But he never loses that public school sense of entitlement and Tim Delap gives him a formidable dignity in his abdication scene.
However, despite the clarity and strengths of the production overall, this adaptation can be accused of being narrow in its conception and occasionally static in its appearance.
Whether we regard Richard as a King or the leader of a political party, he is still someone of immense and terrible power who is able to send people to their exile or death. Bolingbroke knows how ruthless that power can be and may even suspect that Richard's supporters were mixed up in the murder of his uncle, the Duke of Gloucester. It is why he makes a point of killing Richard's advisors. But in this production, we never feel the danger to characters or very much tension in the debates.
The great injustice of Richard's looting of the property of Bolingbrook's father, John of Gaunt, seems rushed and the poetic tragedy and implicit warning of Gaunt's (Roland Oliver) final words are difficult to follow.
Television shows like The West Wing have conditioned us to expect a fast-moving political scene. Certainly Michael Boyd's production of Shakespeare's History Plays made a point of rarely having a still moment. Yet this show surprisingly often has the cast remaining still as someone speaks.
This is a watchable production with an accessible approach to the text but it needed to be more ambitious in its conception and stronger in its execution.
Reviewer: Keith Mckenna