Richard III
William Shakespeare
Arcola Theatre
–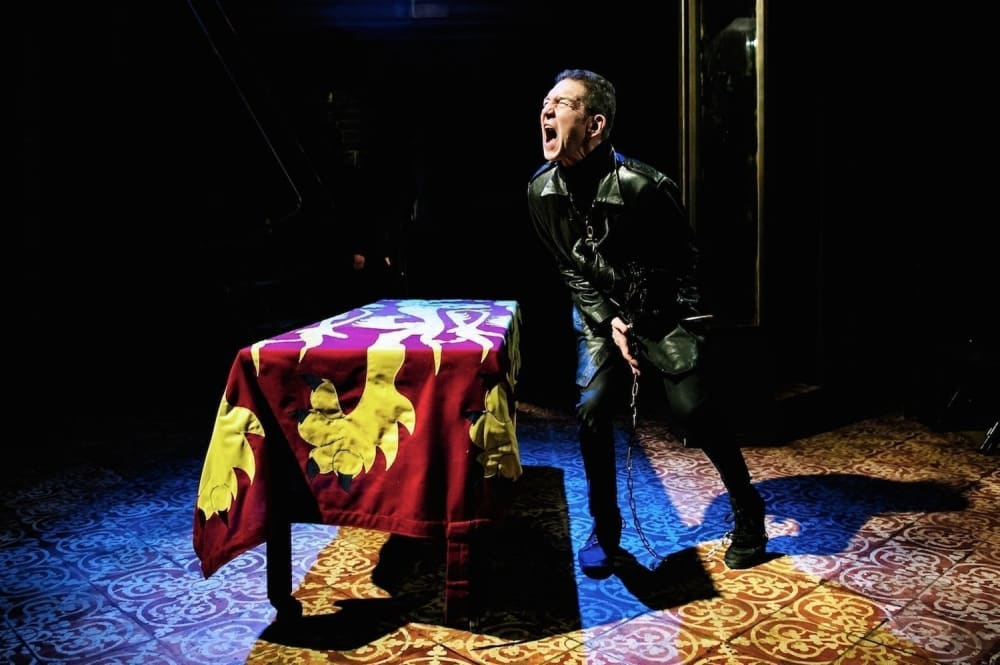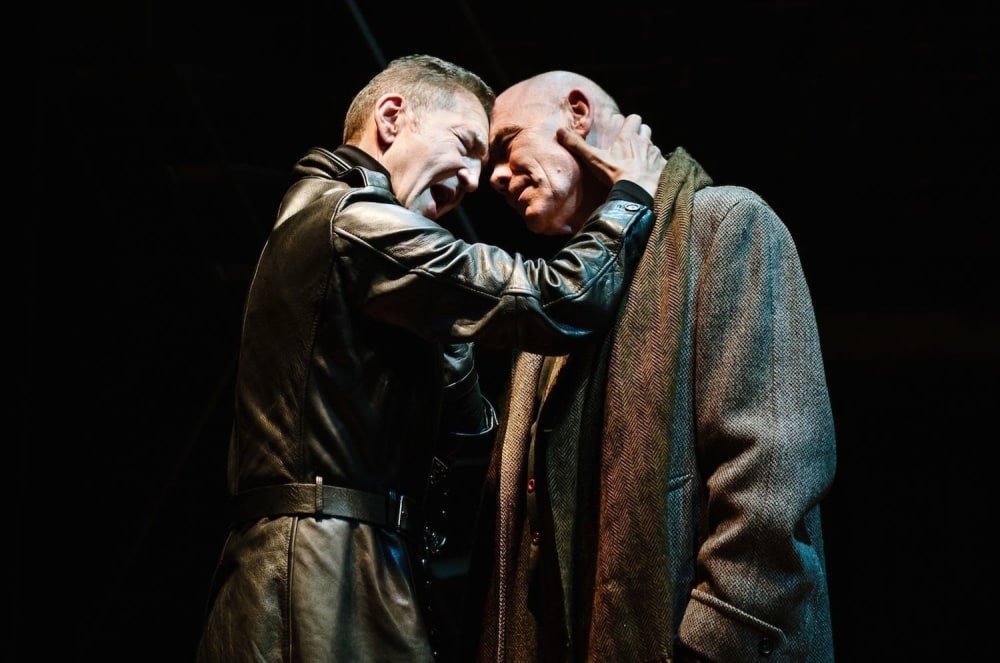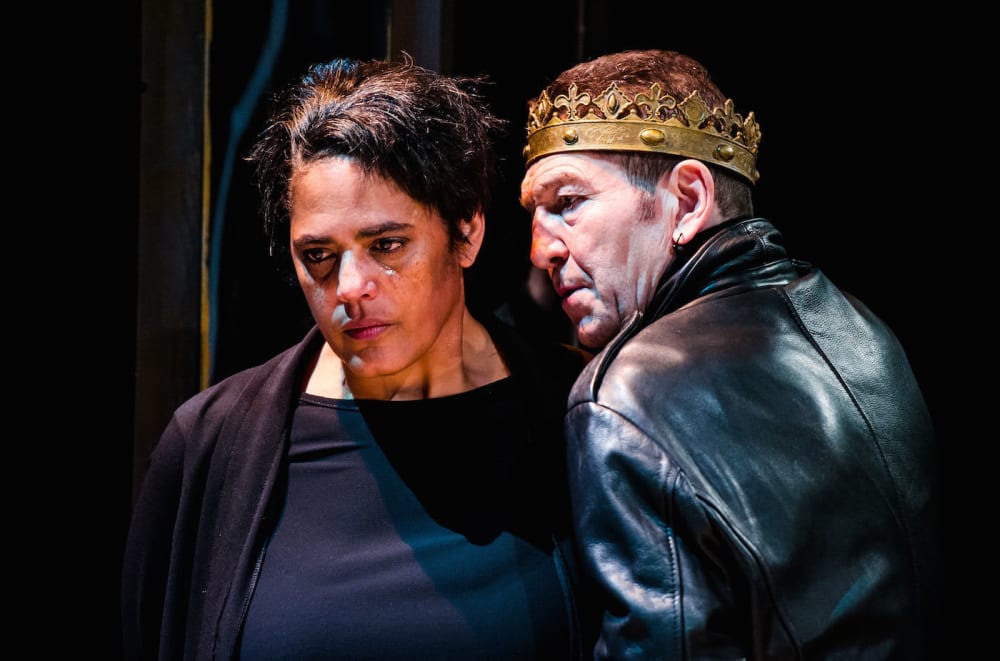 Shakespeare's Richard follows Thomas More's history: it's a piece of Tudor propaganda to blacken the name of the last Plantagenet and give legitimacy to the new Tudor dynasty. He wrote a villain and Richard Duke of Gloucester can't be whitewashed.
Mehmet Ergen's fast-moving production allows not even a chink of virtue. It is played out on a floor of medieval tiles but designer Anthony Lamble mixes fifteenth century and modern: medieval headdress and pointed shoes co-exist with modern suiting. There are no flashing swords or armour, but no guns either, just knife play, a couple of daggers and for Richard an ingenious final choking.
Greg Hicks's Richard is literally bitter and twisted: no crookback but a rasping voice, a lifeless arm and a leg that's oddly angled and needs a pull upon a chain to lift it. There is something reptilian about the way his head moves above his black leather jerkin, his face most often a scowling grimace, a statement frequently followed by a private pause and a sardonic aside that contradicts it. This monster seeks our complicit laughter to celebrate his vicious scheming.
First seen at a bar room table spinning a little silver top, massaging a stiff limb as twisted smiles cross his face, this Richard seems to have plotted every action.
His speech is fast but incisive with no lack of clarity even when it turns into a snarl. With lined face, hair cropped, beginning balding, he's not a young man but nor are the brothers on whose removal he's determined. Jim Byward's King Edward, who has been gathering with them on a level above, seems jovially senile.
What is missing is the charm that might get others to trust him. Perhaps Paul Kemp's Clarence is just too innocent to suspect him while others are caught as by a cobra's gaze unable to escape his wishes while he's present, though Peter Guiness's Buckingham is willingly conniving for his own advantage.
The women, fleeing to sanctuary, know he his evil. Georgina Rich as Lady Anne doesn't succumb to his wooing but already seem to accept the fate she knows awaits her. Jane Bertish's Queen Margaret savagely upbraids him and his own mother rejects him, even more forceful when Annie Firbank's Duchess is so much shorter than her son, though it is a pity that much of this vitriolic speech seemed cut.
As Richard relentlessly pursues his aims, the pace is too uneven but threaded through the action Richard's henchman Catesby seems always nearby. Under his long black coat a spotless white shirt, his white hair and neat glasses give him an innocent disguise, never blood spotted though there to organise murder or execution.
This isn't a production that draws precise parallels with modern politics but it is a warning to make sure that self-interest doesn't make you lower your guard in a world of fake news and bold lies. Greg Hicks makes the play his as this megalomaniac psychotic, a Richard who has it all worked out.
Because Shakespeare makes him share his scheming, there is a comic edge to his horrors (though director Ergen needs more clearly to tell the audience they are allowed to laugh) but it is not so easy to find funny the duplicity in politics today.
Reviewer: Howard Loxton