Richard III
William Shakespeare
Curve Community Production
Curve Theatre, Leicester
–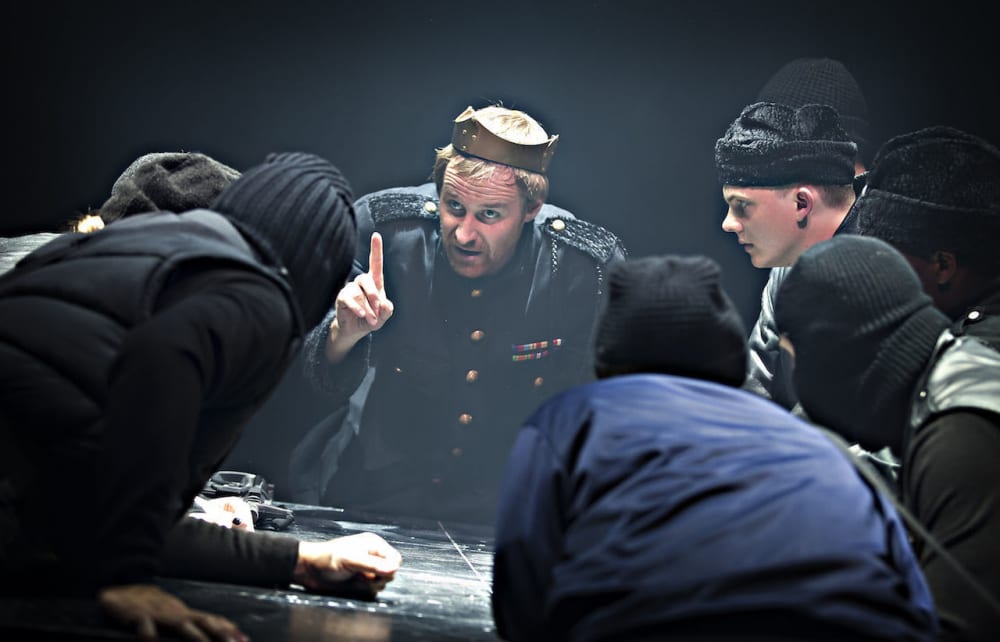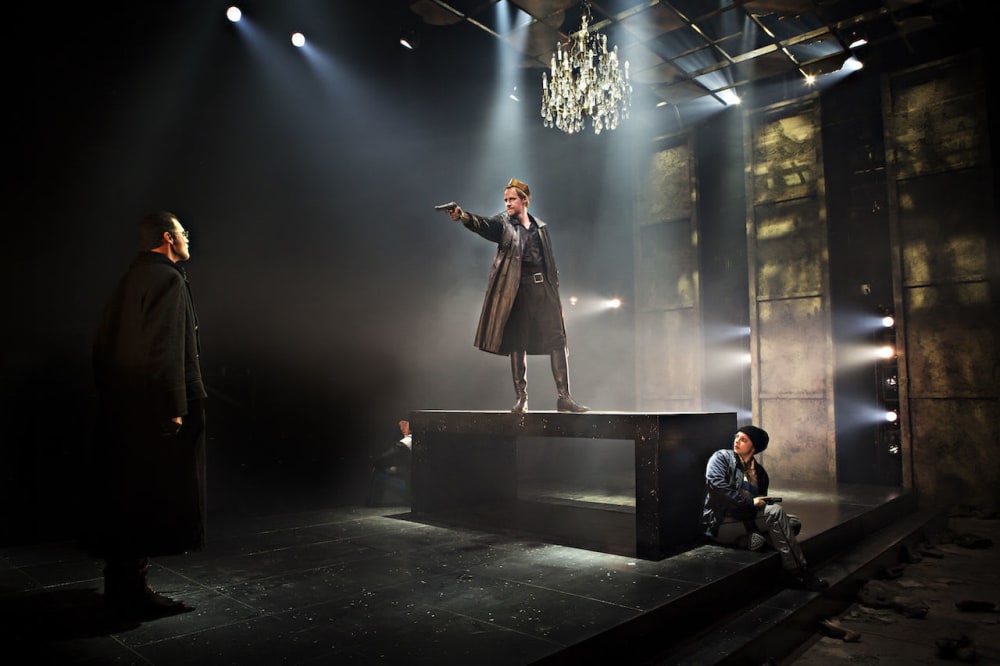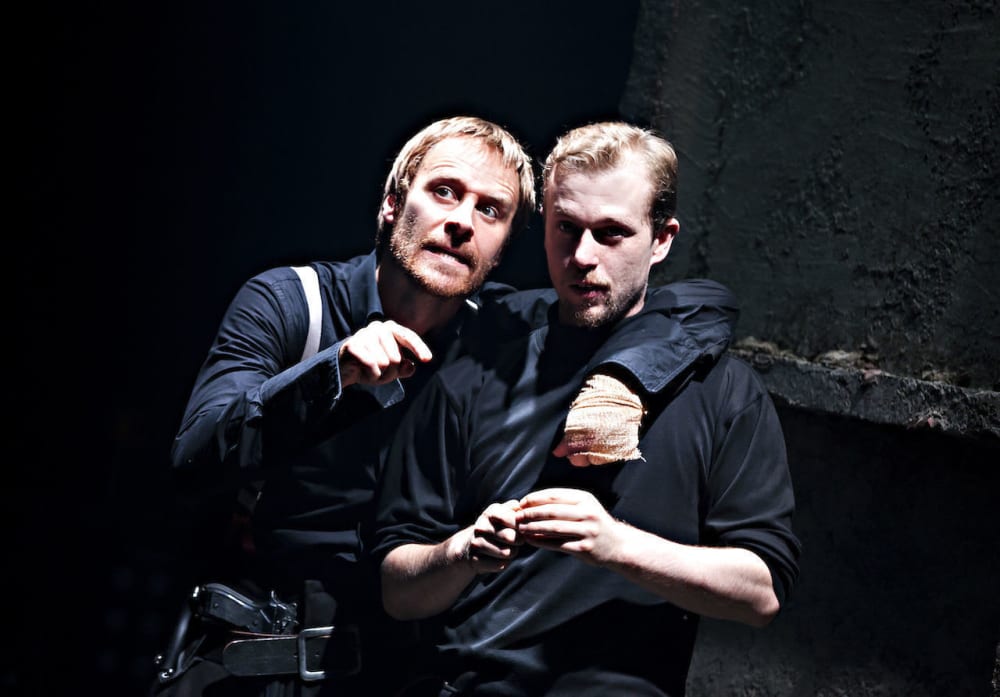 Richard III and Leicester are forever together after the almost unbelievable chain of events when Richard's mortal remains were hurriedly buried in 1485, unearthed in a council car park in 2012 and interred at the city's cathedral earlier this year.
Where better then to stage Shakespeare's infamous piece of Tudor propaganda than at Leicester's Curve, marking Nikolai Foster's first Curve Community production since his own coronation as Artistic Director of the flagship venue.
Thanks to the wonders of science, we now know a lot more about England's last Plantagenet king, freeing up director and performers to do something different with one of Shakespeare's most well-known plays. Acknowledged as a work of fiction rather than a historically accurate portrayal of the time, Foster has played a bit of a blinder setting Richard III in a fallen, Russian palace. Less War of the Roses, more Putin-in-boots dystopian apocalypse.
Matthew Wright's set and costumes are perfect; we are in a familiar yet unfamiliar world as the audience take their seats amongst the rubble of a bomb blast. Stark simplicity says a great deal: a raised black marble plinth for a stage, a chandelier hanging from a ceiling missing chunks of plasterwork, twisted metal jutting from the structure. Discarded, battered shoes surround the stage.
Thomas Preston's sound design accentuates this air of unease with the crackle of shorting circuits and a generator's persistent hum. Now is clearly the winter of our discontent.
It's an arresting sight too as a nurse administers a painkilling injection and salve to Richard's protuding, reptilian spine during his opening speech; more Alien than human but enough to suggest a troubled man.
For this play to work, Richard must carry the role and local professional actor Mark Peachey does this with some swagger, convincing as the two-faced, self-serving and conniving king. His sly asides to the audience are enjoyable and he delivers his lines with clear understanding. Unfortunately, the same cannot be said of all the 30 plus cast as some issues with diction and delivery make scenes harder to follow. Scenes post-interval feel better paced with several performers now more comfortable in their roles.
On the whole, though, and considering the majority of the cast are not professionals, this is a good production. Luke Oliver as Buckingham and Luke Beaumont as the young Prince of Wales stand out and Lovell and Tyrell (Daniel Simpson and Becca Cooper) as drug-raddled, tracksuited thugs add chilling menace.
Performed in traverse, this generally works well, although a pity not all get the full impact of the ghostly line up on the back wall during the pre-battle dream scene. However, Stella-May Heron does great work creating numerous grisly wounds, as well as her take on Richard's deformities.
James Whiteside's creative lighting design also adds greatly to the production: Richmond (Henry Tudor) bathed in a soft golden halo of light is a nice touch.
And then it is Kalashnikovs and balaclavas at dawn with the Battle of Bosworth as never seen before—going down with a cordite-rich battle and fight to the death is exhilarating to watch and perform. Another benefit is that an ending full of bangs and smoke helps the audience forget any below-par acting earlier in the performance and a wise directorial decision in this case.
Foster has amassed a talented creative team at Curve to produce an unsettling Richard III with a strong leading man imposing his wicked will to compelling effect.
Reviewer: Sally Jack