Richard III
William Shakespeare
Royal Shakespeare Company
Royal Shakespeare Theatre, Stratford-upon-Avon
–

Listing details and ticket info...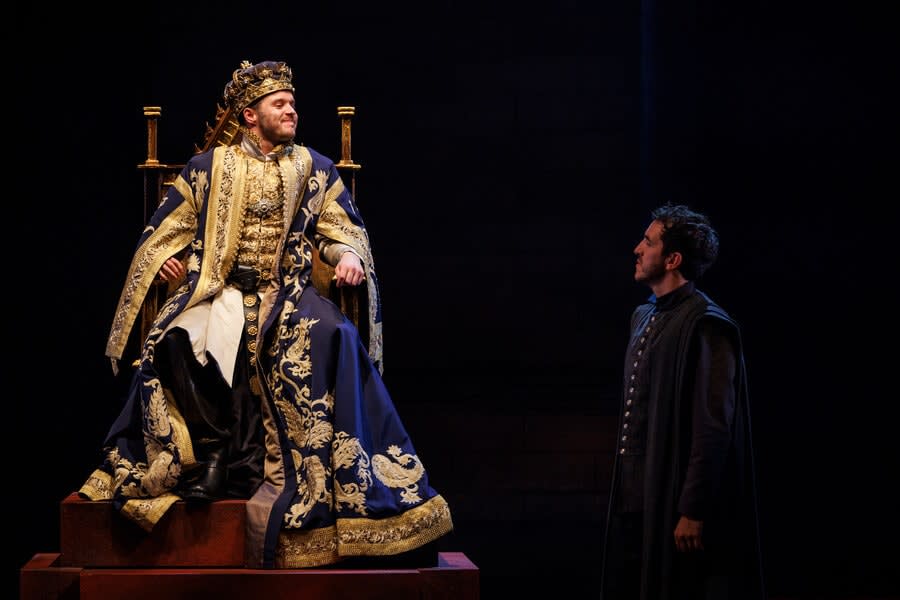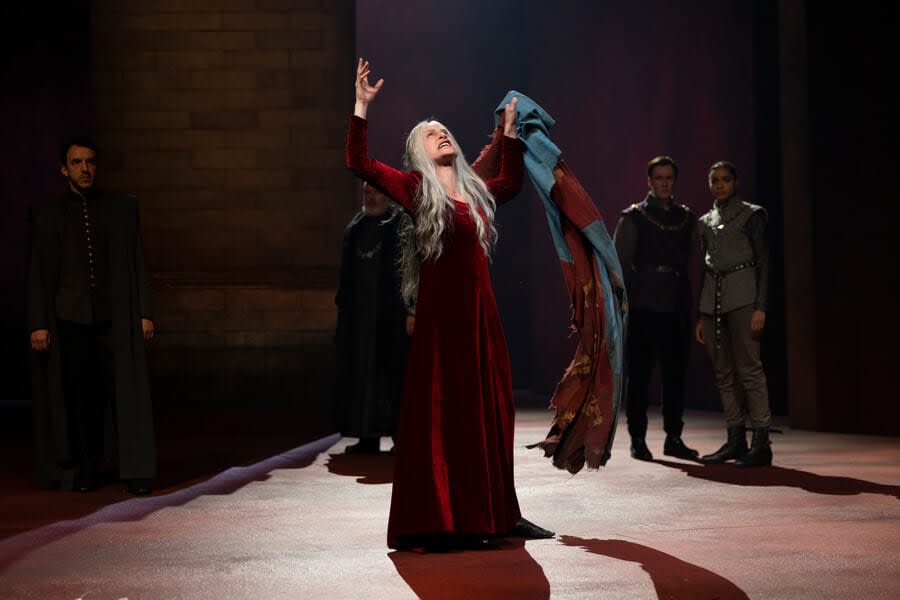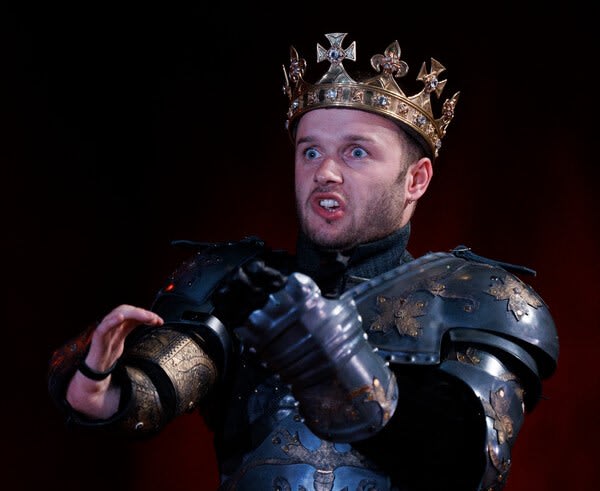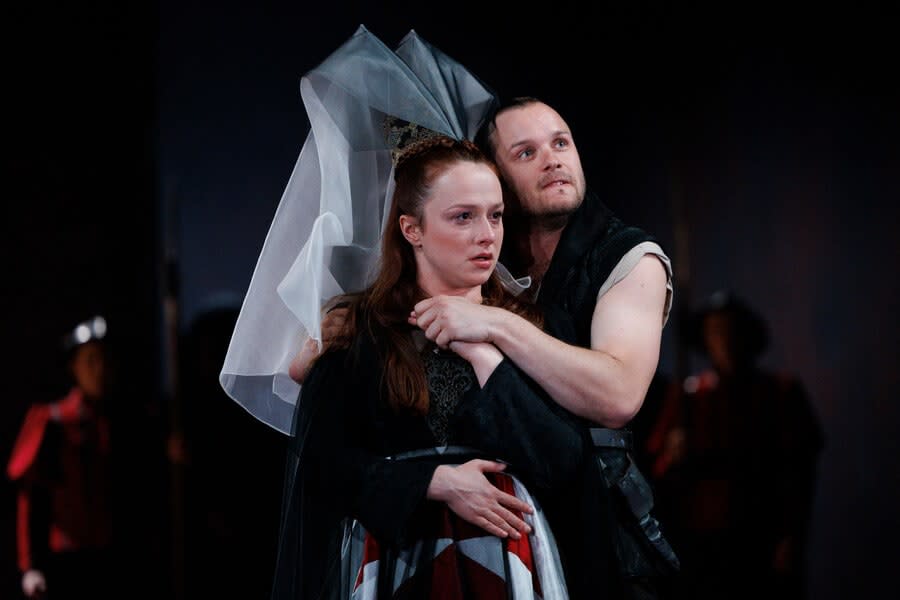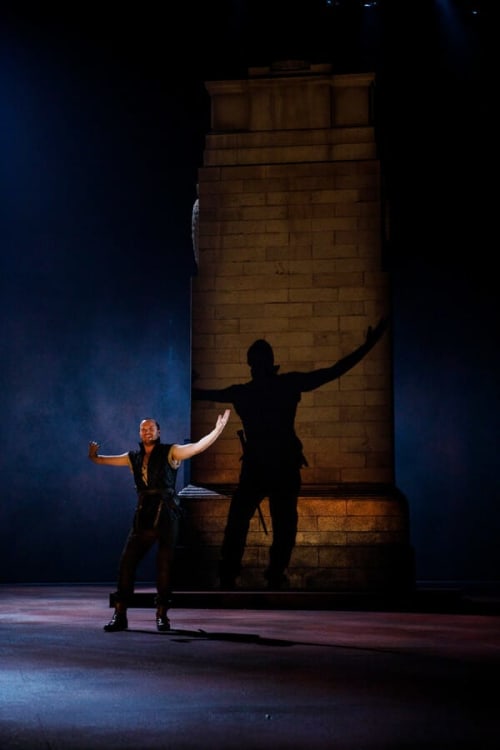 So thank you Greg Doran. Ten years after his appointment, this will be his last production as the RSC's Artistic Director. During that time, he has created a golden era at Stratford, during which many five-star shows come to mind, from Guy Henry's King John, Harriet Walter in Much Ado, All's Well with Judi Dench, Patrick Stewart as Antony, and David Tennant as Hamlet and Richard II.
His close collaborator in many of those has been the company's Director of Design Stephen Brimson Lewis to whom he has turned again for what is, by my reckoning, the 28th of Shakespeare's 37 recognised works that Doran has put on.
Presenting such an iconic piece as his leaving card was bound to make a statement, apart from inviting comparisons between its leading actor and those who had gone before, including Robert Lindsay, the late Antony Sher—Doran's husband-to-be—and Simon Russell Beale, whom The Guardian's Michael Billington has suggested as the next artistic director.
The most newsworthy feature of this Richard is indeed in the casting, in keeping with the RSC's recent affirmative policy of inclusiveness, not of another great scion of the stage, but of the relatively unknown Arthur Hughes, an actor with, like Shakespeare's Richard, a disability to his arm (radial dysplasia).
The decision adds to the canon of performance and to Doran's record achievement, and in the event Hughes's disability neither added nor detracted from the role, which is as it should be.
The production takes time to catch fire, coming to life as Ashley D Gayle's Edward IV departs his, working himself up into a fatal apoplexy, and then as Richard, politician that he is, makes a dissembling show of reluctance to take the crown, while the 'two virtuous clergymen' at his side are actually the murderers who despatch his brother Clarence.
Unusually for Brimson Lewis, the stage is bare, dominated by a replica of Lutyens's Cenotaph, the significance of which becomes clear in the second half, as two queens and a duchess gather at its foot to mourn the husbands, sons and grandsons all killed by Richard. Its blank façade then serves as a screen for projections of a noble Richmond and his increasingly incoherent enemy.
Hughes never quite generates that quietly sinister aura of some Richards, the merry, sadistic relish of others. There is instead a cold, steely will to power, of privilege untroubled by conscience. As he tells Queen Elizabeth, whose sons he has murdered, that he will marry her daughter, he fixes her with a long, unblinking stare that could burn a hole in a fortress wall.
Nor is Richard's mother, the Duchess of York, to stand in his way. In a startling piece of theatre, Hughes seizes the trumpet carried by his retainer and blasts it inches from her face. It's an inspirational moment, as is the climax when Doran has Richard's spectral, white-clad victims form the horse from which he falls at Bosworth, before reassembling to carry Nicholas Armfield, every inch a movie star Richmond.
The female parts are all impressively played, Claire Benedict bearing a stately dignity as the Duchess of York, Minnie Gale with hair flying like a ghostly image as Henry VI's half-mad widow Margaret, Kirsty Bushell a passionate, resolute Queen Elizabeth and Rosie Sheehy, reduced to an unhappy mouse as Lady Anne.
Jamie Wilkes is a ruthless Buckingham, pushing forward Richard's ambitions until the latter's cruelty surpasses even his own, assisted by Matthew Duckett's Catesby. Ben Hall as Clarence, Simon Coates as Stanley and Micah Balfour's Hastings also contribute generously to Doran's going away present.
Reviewer: Colin Davison