Richard III
William Shakespeare
Iris Theatre
St Paul's Covent Garden
–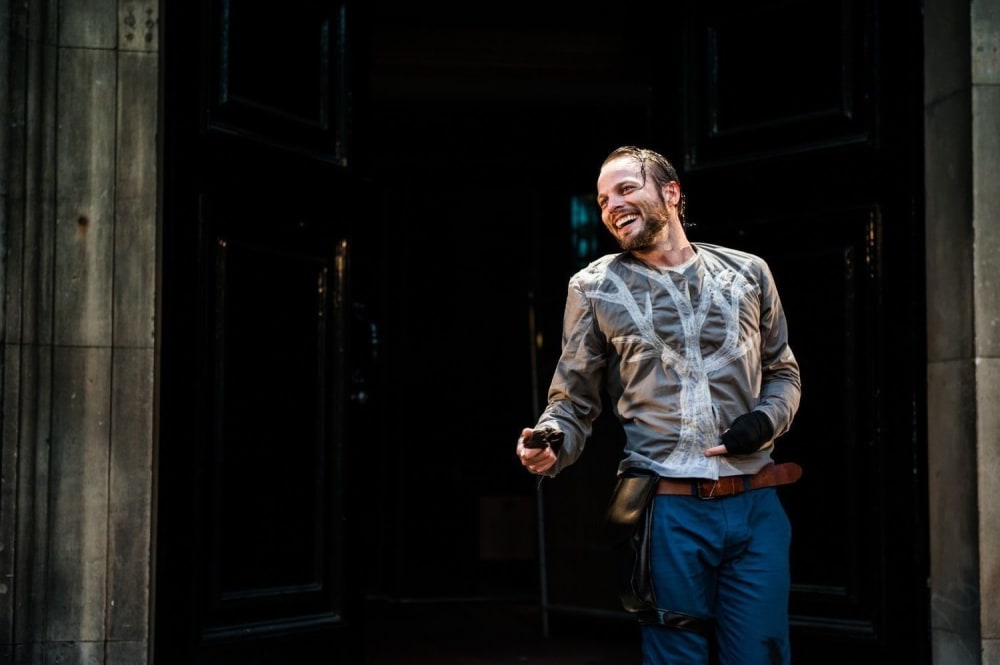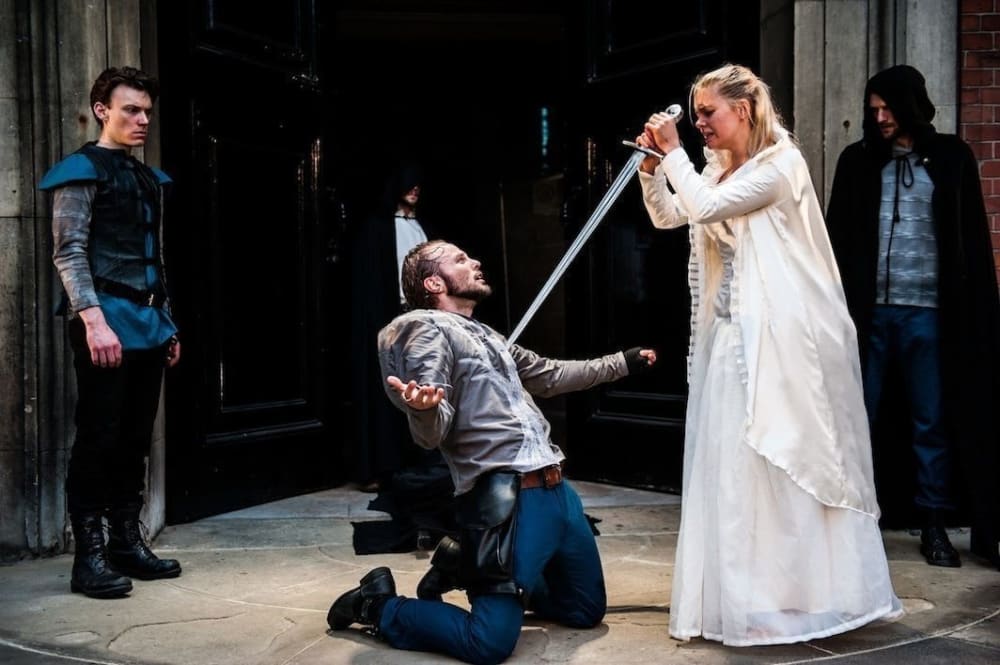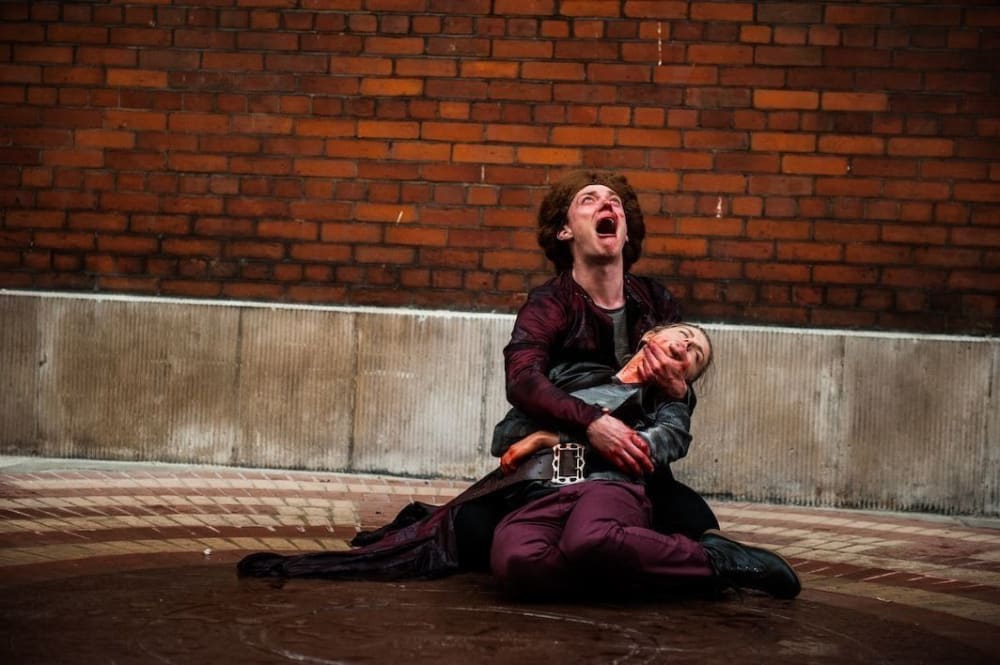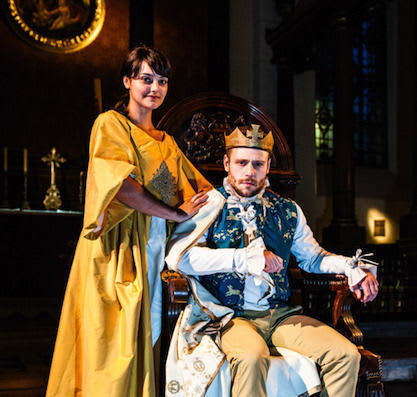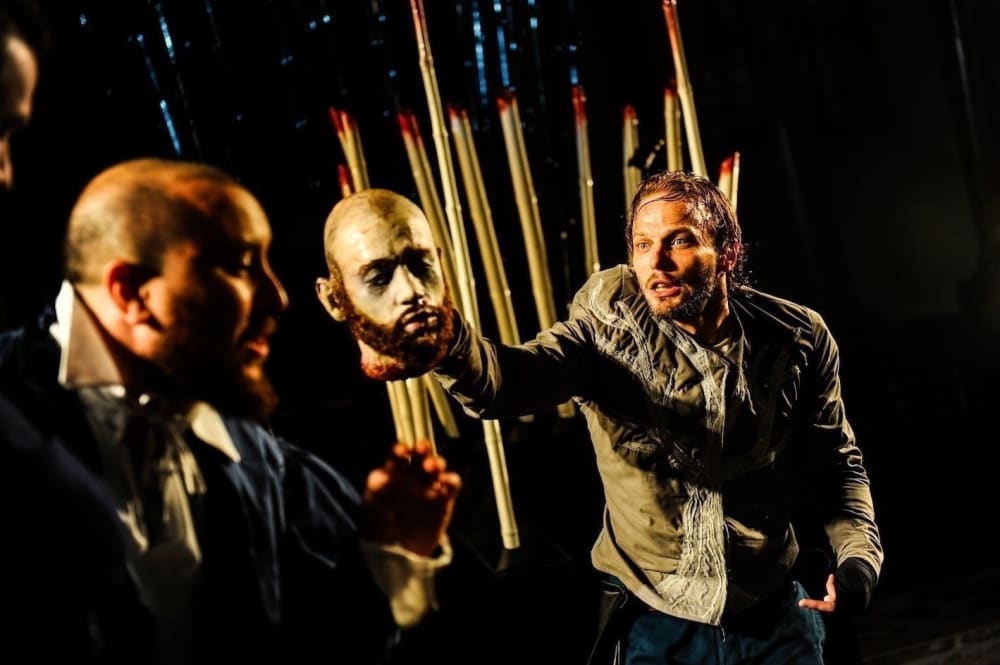 Ominous skies presaged the performance of this production of Shakespeare's Tudor propagandist history played inside and outside in gardens of the Actors' Church. The rain held off, but even thunder from heaven would not have stopped this power-crazy Crookback in his tracks.
Played with a hefty hump and withered arm, this Richard is like an over-active schoolkid, bursting with energy and the sort of enthusiasm that can carry you with it, who hides his ruthless ambition behind a screen of fake vulnerability.
David Hywel Baynes makes him get away with being the naughty boy who you can't help indulging, laughing along with his delight in his own scheming until its gruesome realities sink in. Women might even want to mother the disadvantaged delinquent—though his real mum knows him very much better.
It's a stunning, boldly projected, clearly-spoken, intelligently thought out performance that is sustained at the same high pitch throughout, though it would be even better if Baynes modulated its intensity, allowing himself more variety and contrast. Yet, even running full throttle, he still creates a great sense of intimacy, sharing his evil delight with his audience. It is no surprise that, between Shakespeare's scenes, as they move to a new location in this promenade production, he gives each a personal touch.
The first 1597 Quarto edition titles this play The Tragedy of King Richard III, and that is how director Daniel Winder sees it: a study of a man who potential who exploits his talent and strange charisma to the wrong ends, turning himself into a monster.
Elizabethan audiences would have known where he fits into history. Shakespeare's earlier plays about Henry VI were enormously popular. To set up the situation, Winder precedes the famous opening soliloquy with the ending of the last of the three Henry VI play's.
After a battle scene where swords flash exciting close to the noses of the encircling spectators, they watch the killing of captured Prince Edward, Queen Margaret's outraged cry against Richard of Gloucester, the murder of the already deposed Henry VI and the establishment of the Yorkist and his wife on the throne.
This may not spell out the history to the unknowing, but it begins the arc of Richard's murders to clear his way towards the crown and then relentlessly takes the audience on that journey with the would-be king.
Baynes's Richard dominates the play but there are strong performances from almost all the cast, especially Mark Hawkins's deranged, wall-eyed Queen Margaret (almost unrecognisably also doubling as murdering lackey Catesby and idealised Richmond), Laura Wickham as Queen Elizabeth and Sam Donnelly as the ailing King Edward. When Richard woos Anne-Marie Piazza's Lady Anne over her husband's corpse, she captures the moment when her hatred falters and it seems briefly believable that she could fall for Richard's peculiar ploy.
Even the bamboo poles that are a feature of Marie Koutsouna's settings are blood-dipped and there is a gruesome moment when Joel Mellinger's Lord Mayor of London is confronted with the dripping, severed head of Lord Hastings, as whom he had been led off for execution only moments before.
Some characters, such as the younger of the little princes murdered in the Tower, do not appear, but these fast-moving scenes still boast a host of characters, not always easy to keep track of, and it is a surprise at curtain call to realise this has all been achieved with a cast of only eight.
For the audience, this is perhaps more static than other Iris Theatre promenades with one continuous sequence of scenes played on the church steps, but it uses its spaces atmospherically and it was never sure whether the stormy tempests and bells on Filipe Gomes sound score were are theatrical or real.
Effects drowned out speech in a truncated version of the scene when ghosts appear to Richmond and the sleeping Richard before their final battle, but otherwise the text is clearly and well spoken and the audience were so held that this cast earned a standing ovation.
Reviewer: Howard Loxton