Rigoletto
Giuseppe Verdi, libretto Francesco Maria Piave after Victor Hugo
Grand Teatre del Liceu, Barcelona
Released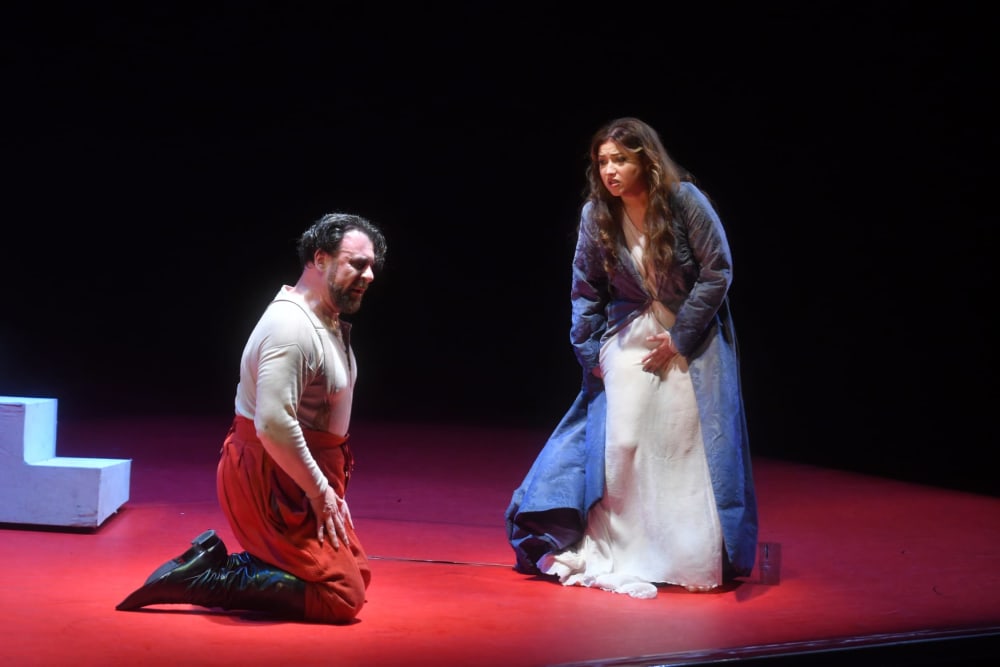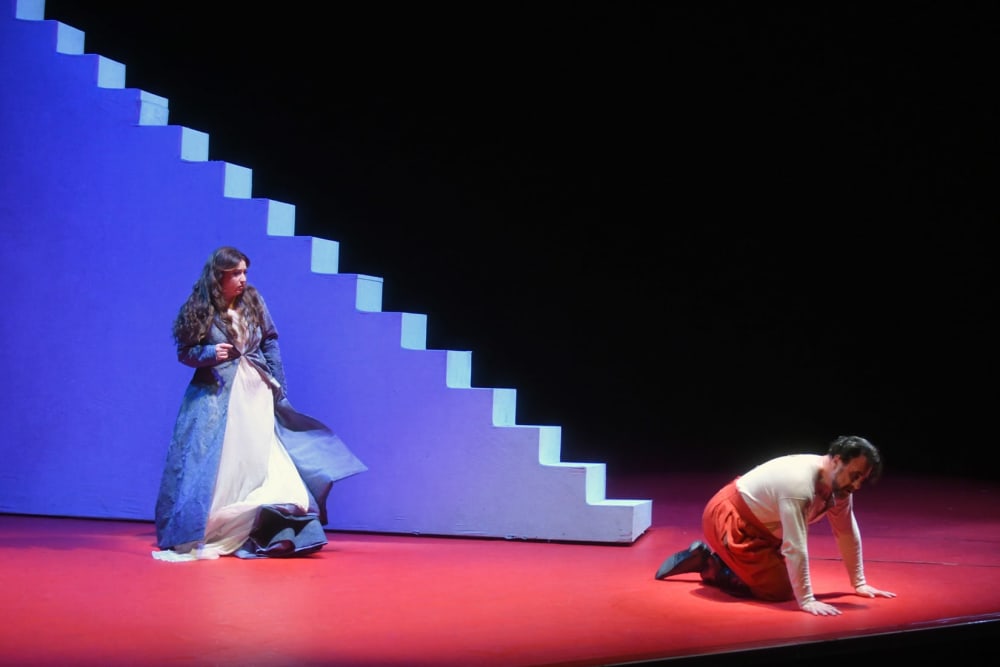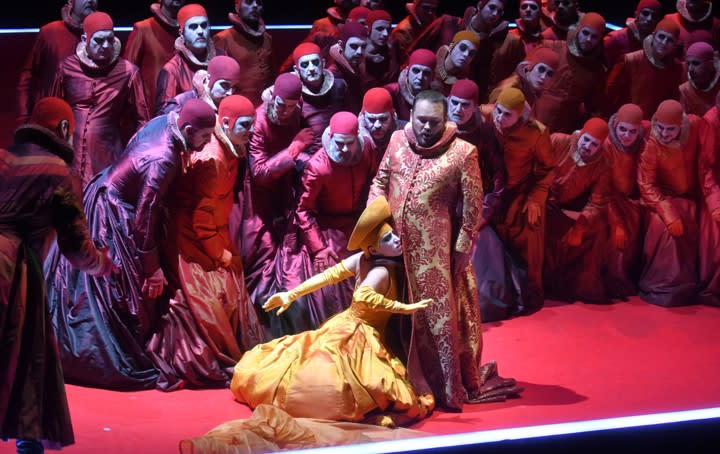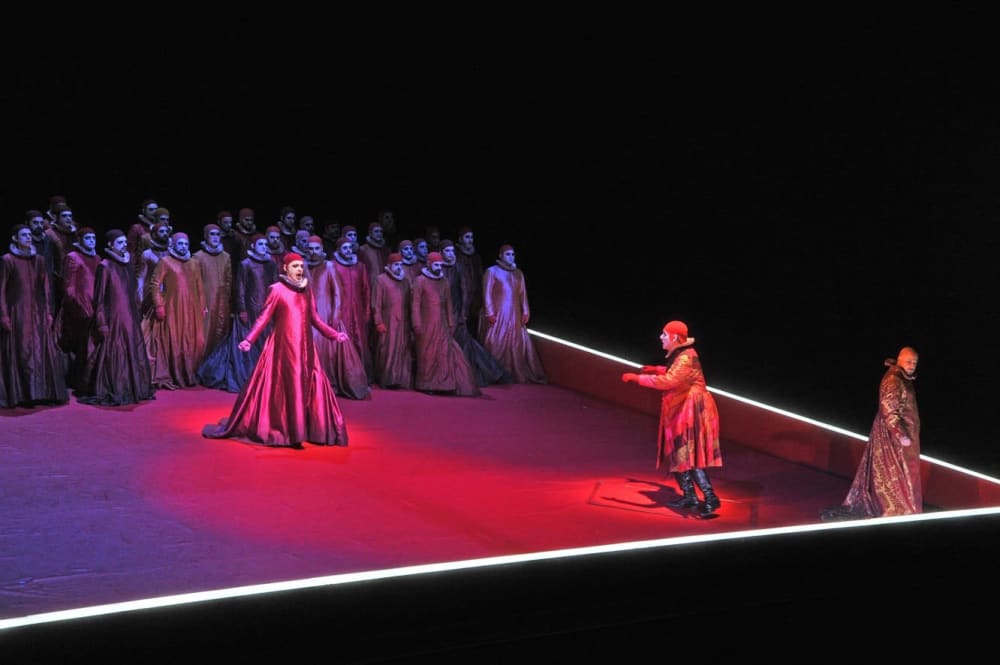 Verdi's Rigoletto, like its model, Victor Hugo's play Le Roi s'amuse, was meant to shock and Monique Wagemakers' minimalist production, originally for Dutch National Opera, is certainly startling.
Verdi, like Hugo, faced battles with the censors to have the work performed, possible eventually only after he agreed to move the action from France to the defunct Duchy of Mantua (Hugo's original villain being 16th century Francis I) and having Gilda killed instead of the duke. Thus, accidentally, he created one of the greatest death scenes in opera.
The feeling of cruelty and menace hangs throughout the piece, however, and is evident from the very start of Wagemakers' show, with outstanding dress and lighting design by Sandy Powell and Reinier Tweebeeke.
It opens to a scene of courtiers, dressed identically in Venetian costume of violent, dazzling reds, purple and gold who mill about in a light box. With their dark eyes, pasty faces and skull caps, they look like a legion of Uncle Festers trapped in Purgatory. The Duke is inside with them; Rigoletto, symbolically, teeters on the edge.
The other main feature in Michael Levine's set is a vertiginous flight of steps, so high that one feels the performers should be wearing safety harnesses.
Such a vision, devoid of any naturalistic effects, devoid of any other stage property, throws attention constantly on the performers, with mixed results.
Carlos Alvarez digs deep into Rigoletto's anguish, his voice richly expressive and his manner nuanced through mockery, tenderness and the rage that finally eclipses all reason.
Tenor Javier Camarena is an ebullient Duke with a confident upper register, dashing off "Questa o quella" at a brisk pace, lingeringly seductive in his overture to Gilda.
Less impressive is the lower range, as is that of Desirée Rancatore, an unremarkable Gilda, whose voice is sometimes lost in ensemble passages and who looks decidedly uncomfortable on that stairway to nowhere.
Reviewer: Colin Davison