Rigoletto
Music by Giuseppe Verdi; libretto by Francesco Maria Piave
Opera North
Leeds Grand Theatre
–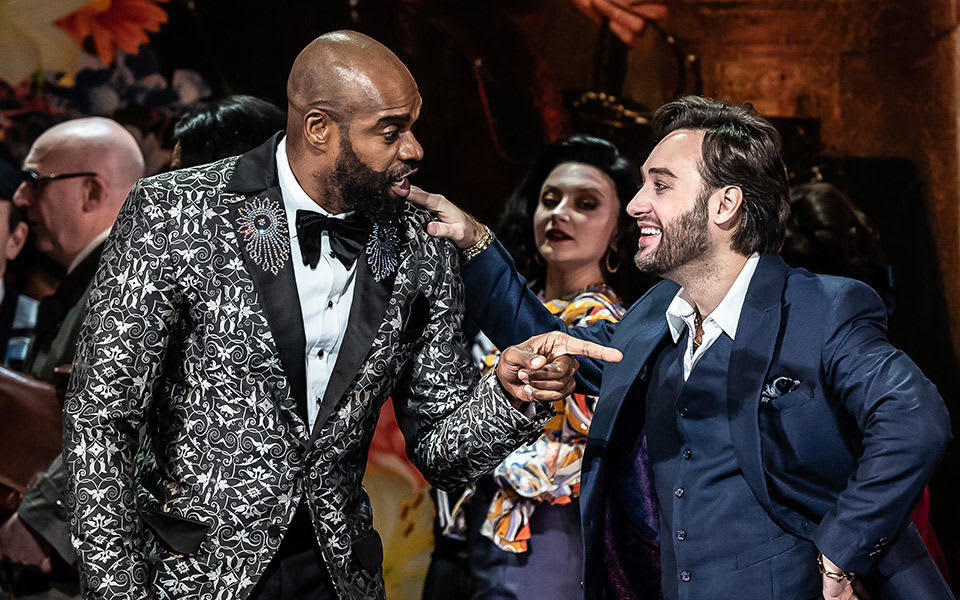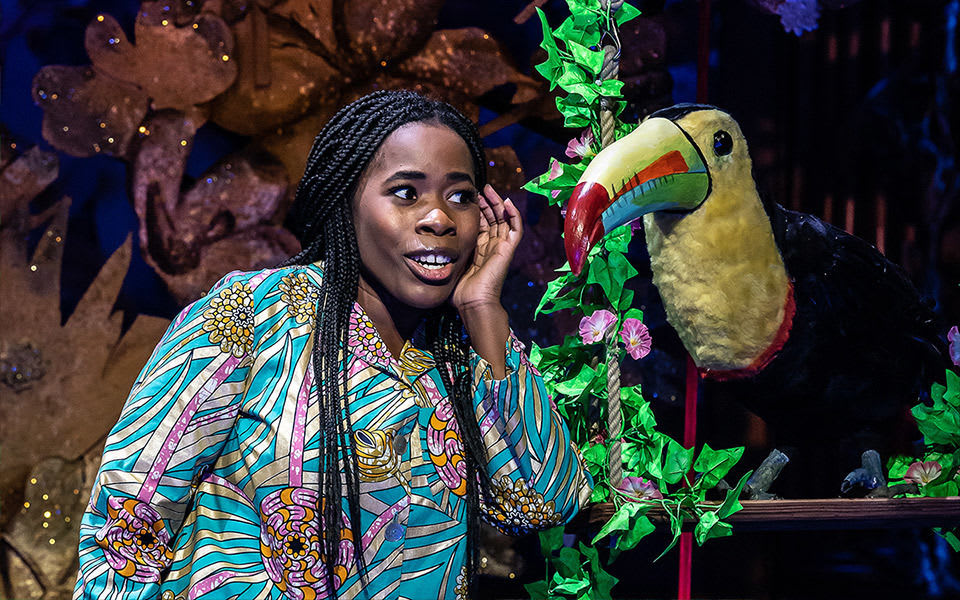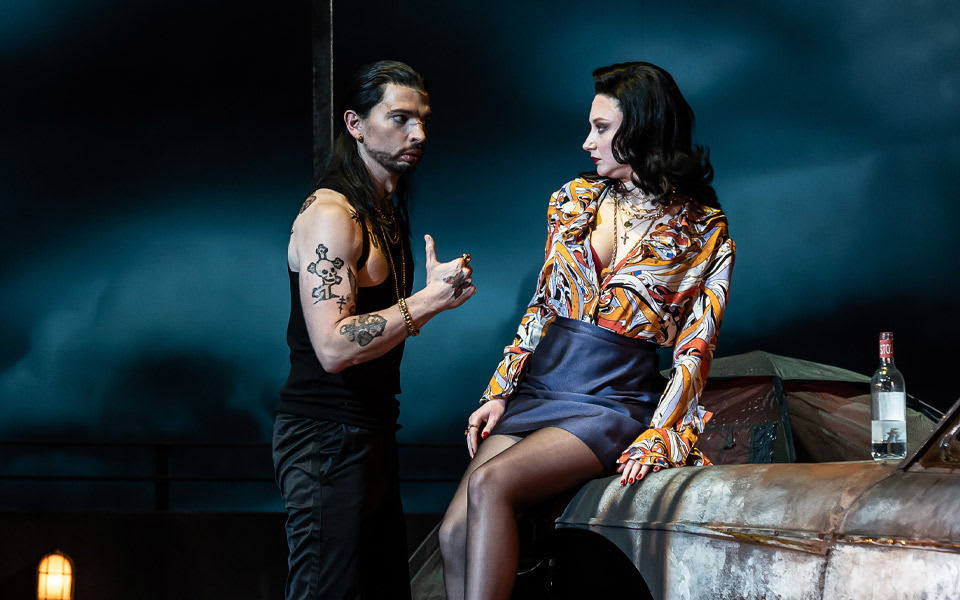 In this striking production of Rigoletto from first-time opera director Femi Elufowoju Jr., the title character is not the hunchbacked court jester that opera lovers have come to expect, but rather a black man in a white-dominated world.
As this was my first time watching Verdi's 1851 masterwork, the full impact of this bold reinterpretation was slightly lost on me. Nevertheless, the decision to cast two black performers in the main roles—Eric Greene as Rigoletto and Jasmine Habersham as his daughter Gilda—serves to underline their status as outsiders and the precarious nature of their position within this corrupt world.
In brief, Rigoletto works for the licentious Duke of Mantua (Roman Arndt), who satisfies his sexual appetites by pursuing young women. When the daughter of Count Monterone (opera legend Sir Willard White) is raped by the Duke, Rigoletto mercilessly mocks the Count's anguish. As a direct consequence, Monterone places a dreadful curse on Rigoletto—one that will have dire ramifications for both him and his cloistered daughter.
Overall, I was impressed by the psychological power of this production, which owes much to its two central performances. Eric Greene does an excellent job of capturing Rigoletto's torment when his daughter falls victim to the Duke's insatiable lust, and Jasmine Habersham movingly conveys Gilda's unrequited love for her seducer. Both respond to their vocally demanding roles with aplomb: Greene's voice quivers with emotion and Habersham demonstrates effortless range.
Sir Willard White is majestic as Count Monterone, his wounded dignity and rage adding to the curse's lethal potency, and the young tenor Roman Arndt brings considerable charisma to the role of the Duke. As expected, his performance of the immortal crowd-pleaser "La donna è mobile" ("Woman is fickle") provided one of the evening's highlights. Praise must also go to Callum Thorpe's deadly Sparafucile and Alyona Abramova as his morally flexible sister, Maddalena.
Purists may bridle at Elufowoju Jr.'s decision to transplant the action from the 16th century to a more contemporary setting, but the core themes of Verdi's opera—adapted from an 1832 play by Victor Hugo—continue to have fresh resonances. As the recent 'Partygate' report has shown, corruption and abuses of power are perennial problems.
Rae Smith's set designs are mostly effective, particularly the squalid riverside landscape of the final act, but I was slightly baffled by some of the production's more eccentric touches, such as having Gilda sleep on a life-sized zebra.
As usual, the Opera North chorus and orchestra were terrific.
Reviewer: James Ballands