Rigoletto
Giuseppe Verdi
English National Opera
The Coliseum
–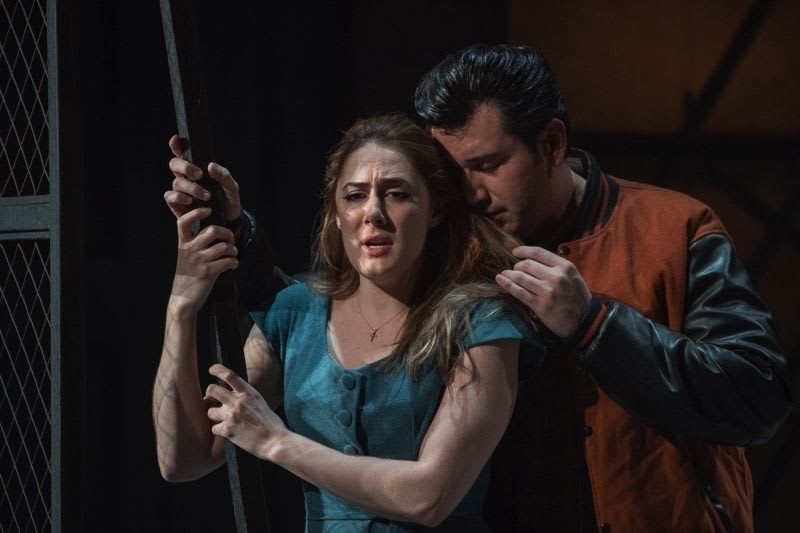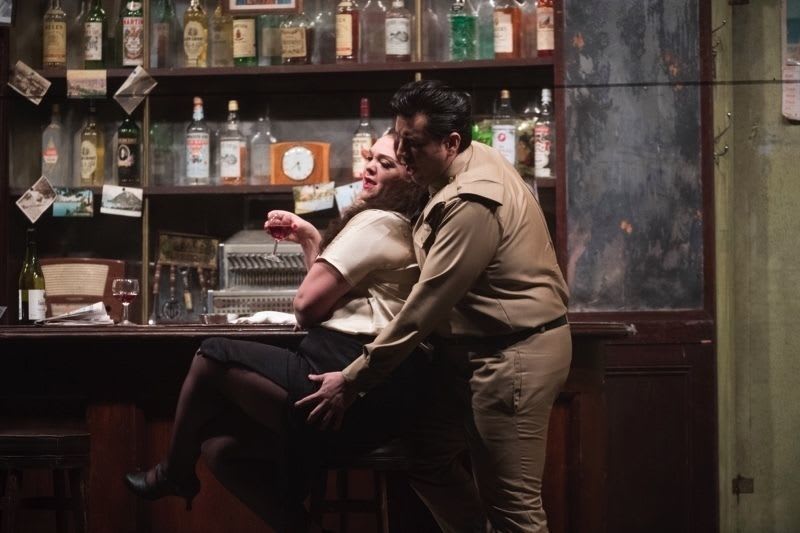 There have been over a dozen revivals of Jonathan Miller's Rigoletto, making this production an ENO classic.
The action is moved to the 1950s mafia controlled New York—Rigoletto is a bartender in the Duke's club. All look dapper onstage with smart suits, shades and particularly pleasing is the Duke's Travolta-esque quiffed hair.
Making her London and Gilda debut, Sydney Mancasola steals the show. Her radiant voice appears effortless, and she possesses all the naïvety and excitement needed for the role.
Nicholas Palleson's voice is lighter in tone than many chosen for this role, but he carries the action well, and the transformation from amused joker to guilt-wracked murderer is effectively layered through the acts.
Barnaby Rea's Sparafucile is another highlight—previously an ENO Harewood artist, they certainly backed the right horse. Lean, mean and with a voice to send chills down your spine.
Barring Rea, the griping returns once again at the lack of homegrown talent—why are the three leads from America in a show that isn't too difficult to cast?
Sadly, when a production has so many revivals, there is room for comparison and Conductor Richard Armstrong doesn't live up to previous maestros' renditions. Despite a strong cast, the orchestra frequently overpowers the singers, the tempi within the acts comes across as entirely unrelated and the general style of performance seems anachronistic to Verdi's score.
The energy is a little lacklustre in act one and John Fenton's run-of-the-mill translation doesn't help despite the singers' perfect diction. Luckily, this picks up after the interval, helped by an outstanding male chorus performance. Huge credit to Chorus Master James Henshaw who ensures not an articulation or dynamic marking is missed—an electric delivery.
ENO has a reputation for widely differing quality from production to production. its forty-year collaboration with Miller proves to be a quality seal you can trust—he delivers a great package. Miller's opera's may not have the most cutting-edge technology or wackiest ideas anymore but they look good, the concepts work and you will enjoy yourself. Now the ENO needs to work out how to maintain Miller's standards in revival.
Reviewer: Louise Lewis