Rinaldo
George Frideric Handel
Teatro del Maggio Musicale, Florence, Italy
Released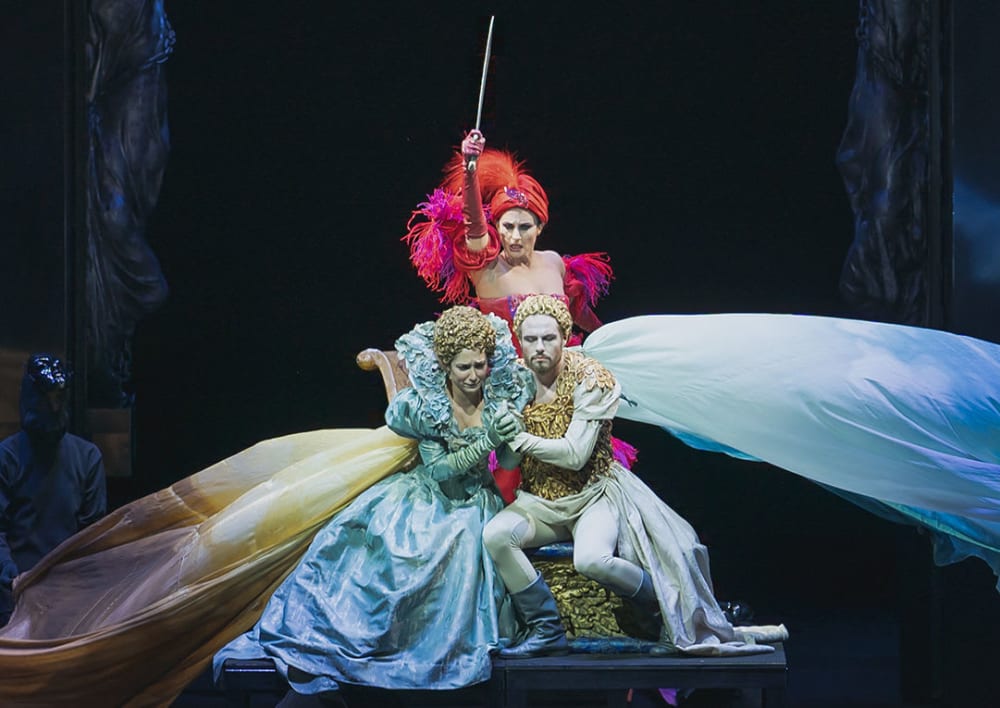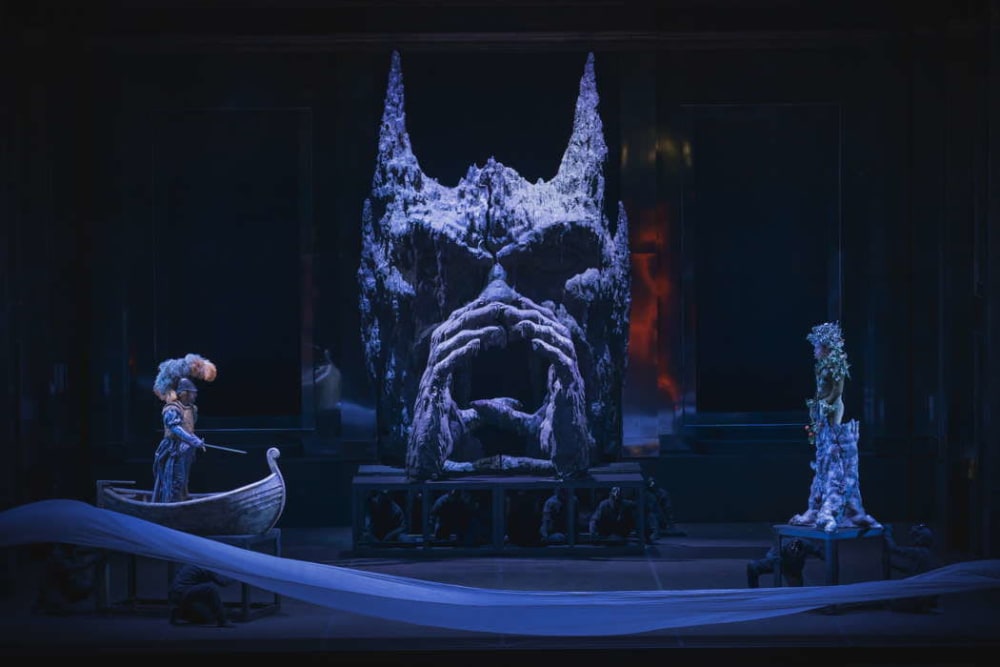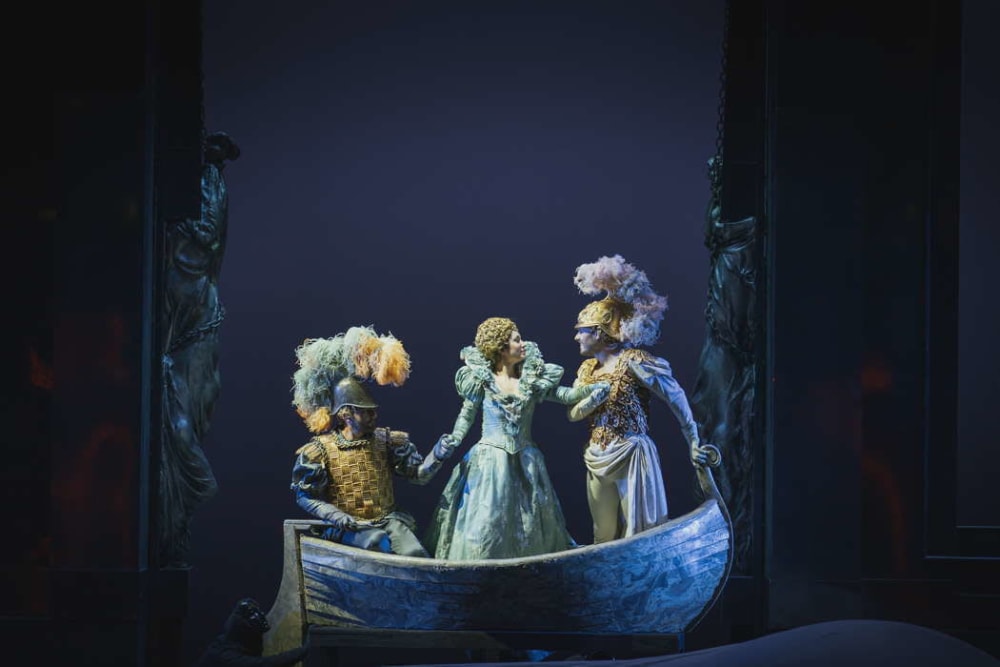 When Rinaldo, Handel's first opera written for London opened in 1711, it was a sensation, The Spectator noting that it was "filled with thunder and lightning, illuminations and fireworks."
This revival of a venerable 1985 production doesn't go that far, nor in these challenged times—the performance was recorded in September 2020—is there any attempt to recreate the mass of "spirits, fairies and armies" that delighted early Georgian theatre-goers.
There is, however, a baroque atmosphere about the staging, as these heroes of Crusader times strike godlike poses astride life-sized papier-mâché horses or are wheeled about like portable statues.
The minimal storyline tells of the abduction of Rinaldo's beloved Almirena by the wicked sorceress Armida, her liberation, a declaration that Jerusalem has been captured and the improbable conversion of the Moslem baddies to Christianity.
Recitatives have been mercifully cut to a minimum, shaving nearly an hour from the running time, leaving a series of set-piece arias that demand vocal agility from all five principals.
Countertenor Raffaele Pe, taking the title-role previously sung by a mezzo, looks the part, presenting a commanding figure astride his mount, although at another time wisely hanging onto the dais as the platform below is moved by black-clad figures.
It's a considerable undertaking, with six arias plus duets, in which he demonstrates firm control of the fioritura line and good breath control for the many long phrases. His final flourish, Or la tromba, earns a great ovation, but he is less comfortable at the bottom of his register, where there is a discernible break in the style of voice.
The production offers one unintended moment of humour when Rinaldo is being lured away from righteousness. "What mysterious force drives me to follow?" he asks. The answer might be found by a more worldly warrior in the two topless mermaids tugging at him at the time.
The star of the production is the splendid Francesca Aspromonte as Almirena. Her voice is rich and even through the range, she shares a lively duet with the thankfully dismounted Rinaldo and has five star solos, several of which are highlights of the show.
First comes a delightful birdsong aria with recorder accompaniment played by conductor / director Pier Luigi Pizzi, then Lascia che io piango, familiar from an earlier Handel oratorio, in which she caresses the melody and times its breaks perfectly, and the joyful Bel piacere sung with a tripping lightness.
Finally, intriguingly, she is given the showpiece aria Ah! Crudel il pianto mio, written for Armida, Pizzi's idea being that the witch has assumed Almirena's identity to trick Rinaldo. Aspromonte relishes the gift, delivering the aria to great effect.
Carmela Remigio is a formidable Armida, who can wield her sword and feminine charms to equally devastating effect. She has excellent dynamic control, with wonderful crescendi on single notes in the belligerent-sounding Molto voglio, but elsewhere her coloratura execution somewhat drags.
Leonardo Cortellazzi as the knight Goffredo excels both in quiet legato passages and in the more upbeat Solo dal brando. The part of Armida's lover, the Saracen leader Argante, is beautifully sung by Andrea Patucelli, his light baritone skilfully negotiating the florid writing.
Reviewer: Colin Davison