Rip Her to Shreds
Grant Corr
Icarus Theatre Collective
Old Red Lion Theatre
(2010)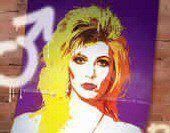 Grant Corr's play is a new work that feels like a period piece, but not in the way you would hope. It takes us back to the 1980s to tell the story of a gay teenager's journey of self-discovery in a provincial town near Belfast - but without presenting any new twist on a tale which is now quite familiar to us (and has been done light years better by, to name two examples, Hanif Kureishi in My Beautiful Laundrette and Jonathan Harvey in Beautiful Thing). Corr simply assumes that the story itself is inherently gripping enough to merit staging; I would actually like to hope that we have reached a stage where we're able to ask more from gay dramas (to crudely categorise them) than for them simply to tell us of a gay man struggling to come out to his religious family. This isn't new, and the writer's personal interest in the idea is no implicit reason why the story should be interesting to us, or demand our reverence. The Northern Irish setting, of course, makes things potentially more intriguing; but there is almost no reference made to the troubled politics of the time, or to those other sorts of tribal identities to which people cleaved.
D (Davy) Harrison is obsessed with Debbie Harry, and secretly wears makeup, high heels, and dresses of his own making. His one accepting friend, Brenda, is an overweight dreamer and New Romantic fangirl, ready to hightail it out of town to university as soon as she can. D's mother is a cheerful, fussy picture of denial, his father a walking cliché of religious authoritarianism. His older brother knows something's up but can't quite put his finger on it - there's a nice moment where he worries about giving D the job of organising his stag do, because somehow "he hasn't got it in him". D makes dresses from curtains stolen from his mother, evades his family's questions and hopes that the crushingly obvious truth won't hit them. Then he and Brenda take a trip to a Belfast club. There he meets Keenan, the club's alpha male, so to speak: a honey-tongued seducer who wraps D round his little finger.
The dynamic between the two men is interesting at points: with D much the younger, more naïve and more passive party, whom Keenan shamelessly objectifies and exploits. There's some frank descriptions of the attraction of homosexual sex, and some graphic scenes of the acts themselves. But the really shocking part is Keenan installing D in an upstairs room of the club, for a queue of random men to come and sample his delights - basically making him a prostitute in all but name. This is where the play badly fails: there are no logical reactions from any of the characters to any of the horrific developments. On hearing Keenan's plans for him, rather than running a mile, D merely pitifully protests "I only want you".
After being raped by strangers in the room, he carries on the relationship with Keenan as though nothing major has happened. Brenda, herself originally bedded and then rejected by Keenan, comes back to him in lovesick tears, is spat on and violated by him in a sickening way - and comes back to him again. And D's mother sees him wearing a dress made from her old curtain; but continues to cheerfully insist he wear the suit she's bought him to be best man at his brother's wedding, because surely he'll look dapper enough to attract some nice girl.
This suit becomes a symbol of the ultimate life decision D must make: to wear it is to be trapped forever on the path of conventionality, not to wear it is to decide to be free. It's something of a false ultimatum, which the play uses to provide its final uplifting moment of rebellion. There are nice performances from Siobhan Fanning as Brenda and Rowan Finnegan as Keenan, and Tom Read Wilson's D is likeably young, puppyish and enthralled by the possibilities of the world. We wish him luck, but we're not sure why we've had to watch every moment of his progress towards a decision we always knew he'd make.
Until 3rd April
Reviewer: Corinne Salisbury