Rise Like a Phoenix
Paul Emelion Daly
Above the Stag Theatre
–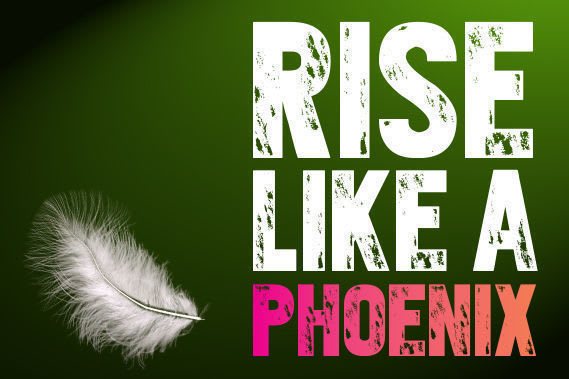 This is a comedy about five gay men, all HIV positive. That may sound a bit of a challenge but, with the help of director Tim McArthur and a strong cast, Paul Emelion Daly pulls it off.
Of course, it isn't all comic. There is a very serious edge to it, and its humour works to a great extent because it allows a gay audience to laugh at its own excesses: it is well matched to this theatre which sets out specifically to serve an LGBT community. An average straight audience might not accept its levity so readily.
"Rise Like a Phoenix" was the song with which Austrian drag queen Conchita won the Eurovision Song Contest last year and in a way this play is a call to rise reborn from the ashes of the AIDS epidemic, but it also begins with a young man in drag.
He is "Estate Agent of the Year" Hector, but tonight he's trying out a cross-dressed persona to help him face hosting a visit from his ex-partner who is bringing his new boyfriend. Reed Stokes's willowy Hector can play the Diva but also show the person behind that façade—and this is a play in which the main characters all get a chance to reveal their real feelings.
Close at hand to serve the cocktails is hired help Gucci, a masseur from Colombia. He sings with Hector in a gay choir called Positive Voices. Gold hot pants and camp gestures contrast with his dark masculine stubble and, as played by Dimitrios Raptidis, he seems a bundle of fun in all senses.
Loyal best friend, self-styled Pippin, is the first guest to turn up. Mad about musicals, his addiction, a drug top blank out problems, he's just come from a matinée of Wicked.
Invited for support, it's him who needs supporting at the moment. He chose the interval to tell his latest of his HIV positive status—not the ideal decision and it didn't go well! Conleth Kane makes him an Irish queen who's cutely funny and totally real behind the flutter. He's not handling his positive status well and has stopped his medication.
Ex-lover, school teacher Alan (Lewis Rae), has moved out to the country, still very boyish he too is rather cuddly. New lover Eddie, in his first gay relationship after four years of heterosexual marriage, seems much more grown-up and grounded.
It was his wife gave who Eddie the virus and none of these men seems to have had wild and risky sex lives. Pippin excepted, they are handling the situation well. Medical advances have changed things and AIDS is no longer an immediate death sentence.
Daly depicts a situation where life goes on almost as normal though with a heightened sense of responsibility, but his play doesn't preach. It shows a group of men resolving their differences. The characters all share a positive status—and all remember the exact time when they got their diagnosis. That provides some moments of drama, but this is a play about friendship and adapting to changing relationships rather than about sex.
You can't help liking this gang of guys and be touched by them but the play succeeds because they make you laugh. It helps to know your musicals and fashion labels (it is a gay show after all!) but one thing is certain: it is positively funny.
I suppose the plethora of portraits of Judy, Marilyn and other female stars plastered on the walls of Hector's flat is one of the jokes but it is the only one that doesn't work—it goes too far!
Reviewer: Howard Loxton