Rising Damp
Eric Chappell
The Comedy Theatre Company
Grand Theatre, Blackpool
–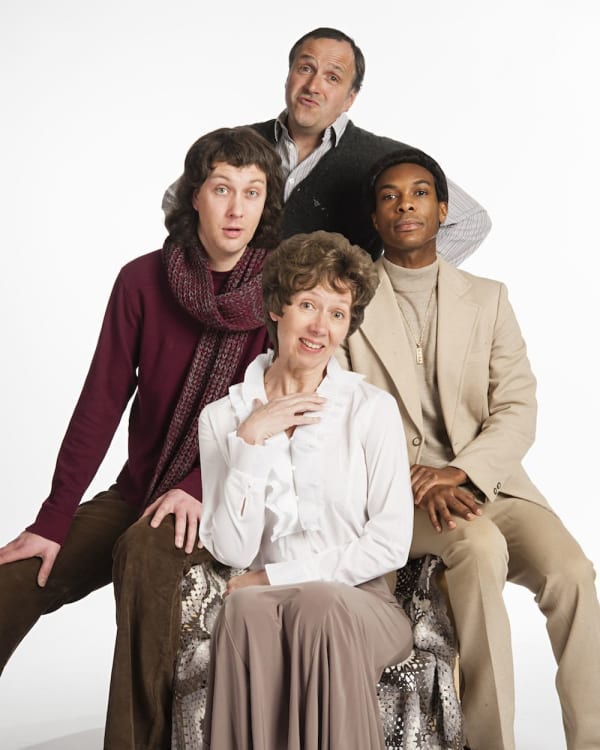 Before anyone else bemoans that they don't write television situation comedy like they used to, here's the reason why.
Few nowadays could come close to the writing style of Eric Chappell, gently coaxing out the abundant humour that made Rising Damp the top-rated ITV sitcom of all time.
Returned to the theatre stage where it actually started life 43 years ago (with Steptoe & Son's Wilfred Brambell as the original Rigsby character) it remains as fresh and funny in this Comedy Theatre Company production, directed by one of its original TV stars, Don Warrington.
The pedigree shines throughout in a production authentic enough for older fans, and witty enough for newcomers.
Just his first shrug of the shoulders is enough to imprint Stephen Chapman into the central role of the seedy slum landlord—no easy task to follow in the doleful footsteps of Leonard Rossiter. It sets the standard of mimickry for the rest of the cast—enough to impress, without becoming full-on impressions.
Indeed this production reminds you that Chappell created not just one Great Loser—the staple of all good sitcoms—but four fully-fleshed characters each dealing with failure.
Paul Morse takes the Richard Beckinsale part of Alan, the medical student missing out on membership of the Permissive Society (a more convincing wig might help?); Amanda Hadingue is the equally-frustrated Miss Jones (the comedy icon created by Frances de la Tour); while Cornelius McCarthy inherits the Warrington role that disarms bigotry through deceit.
At the start of its national tour here this accomplished cast are still gauging some of their pauses between laughs—and there are a lot to deal with, especially amidst the seduction scenes of the second act.
It all plays ever so tenderly, and brilliantly, to a whole raft of prejudices surrounding sex, religion and race that it shows them all for the laughable notions they are.
Touring to Darlington, Salford, Malvern, Norwich, Sheffield, Woking, Bradford and Richmond
Reviewer: David Upton