Risurrezione
Franco Alfano
Teatro del Maggio Musicale, Florence, Italy
Released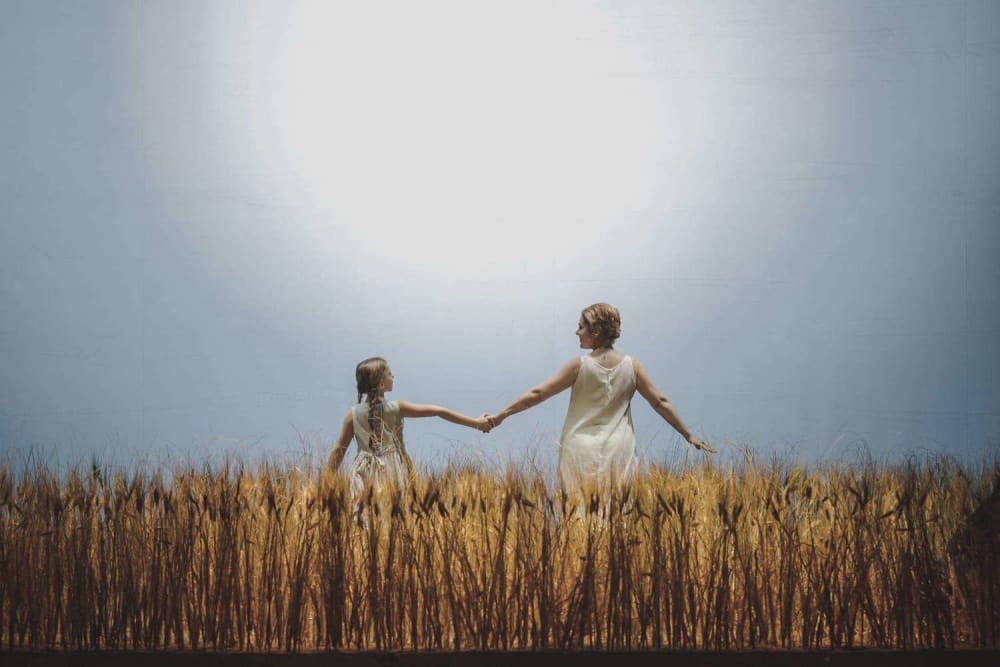 Katyusha, a servant abandoned by her lover, is falsely accused of murder and sent to Siberia. Her conscience-stricken seducer, Prince Dimitri, follows her into exile, obtains her pardon and asks to marry her, but although she still loves him, she turns him down to marry a political inmate, Simonson, so that she can alleviate the condition of their fellow prisoners.
Tolstoy's mammoth novel Resurrection was published in 1899 when Franco Alfano was in Paris, composing music for naughty pantomimes at the Folies Bergère. He read it "in one breath", (some breath,) and a couple of years later set to work "fierily" on a libretto written by two journalists.
Clearly, he recognised a good thing when he saw it. To the popularity of Russian literature at the time, add that staple of Italian opera, the abandoned or fallen woman. The work was hailed, a thousand performances followed, but for much of the last century, the opera and its composer have been largely forgotten. Why?
Alfano is now principally remembered as the man whom Toscanini asked to complete Turandot, which Puccini left unfinished at his death in 1924. The request did neither Puccini nor Alfano any favours—the latter lacking his predecessor's gift for sweeping melody and writing in a new late verismo style that for the sake of greater realism eschewed long arias, favoured a continuous flow of melodic fragments and, as in Mascagni, gave somewhat more attention to orchestral commentary.
The result was not considered a success, and—coincidence or not—it was from that time that the younger composer started to fall out of favour. Thankfully we now have the welcome return of this highly dramatic work.
It relies heavily on the performance of its main protagonist and when in 2020 Florence's Teatro del Maggio Musicale imported this production from Wexford, it imported its star performer too, the French soprano Anne Sophie Duprels. No wonder. She is triumphant vocally and dramatically.
In act two, virtually a monologue as the pregnant Katyusha vainly awaits Dimitri at the railway station (oddly identified in its destination board as 'Station'), she sings "Dio pietoso"—more an anguished plea than an aria—equally investing hope in every rising sequence and despair in every cadence.
The entire piece is greatly demanding of an actor who must run a gamut of emotions from infatuation, humiliation, loathing and pathos to redemption through self-sacrifice.
Alfano played down some of fiercest social criticism of Tolstoy's novel to concentrate on its central love story, but if one aspect of Duprels's performance remains with me, it will be her coarse, drunken vulgarity in a bleak third act, as she awaits transportation, that hints at the horror of her fall into prostitution and the loss of her child, episodes absent from the opera's libretto.
Her duets with Matthew Vickers's Dimitri in the other three acts are full of tension, whereas that between the Prince and Leon Kim's Simonson is disappointing in comparison. Vickers's voice has a pleasant timbre, but at times fails to project fully across the orchestra, possibly a fault in part of positioning on stage or sound recording; Kim is somewhat tremulous for my taste.
Alfano's orchestration is imaginative and lush, with progressive but not astringent harmonies, and dramatically effective, as in a lone oboe introduction to the final act in icy Siberia, and in the Orthodox Easter chant and bells at the start and conclusion of the opera that signal hope of a life resurrected.
Director Rosetta Cucchi and designers Tiziano Santi and Claudia Pernigotti are faithful to the feeling of turn-of-the-century Russia. The sensitive playing under conductor Francesco Lanzillotta is best appreciated in the orchestral interludes, and the sound from the pit is carefully controlled in those lush passages in which it could easily overpower the singers.
A well-received revival of Alfano's Cyrano de Bergerac by the Alagna brothers (tenor Roberto, director David, designer Frederico) at Montpellier in 2003 led to its renewed apprecition and a production at the Met. I hope that this latest rediscovery, welcome in itself, will have a similar effect.
Reviewer: Colin Davison