Rita, Sue and Bob Too
Andrea Dunbar
Octagon Theatre Bolton, Out of Joint and Royal Court Theatre
Octagon Theatre
–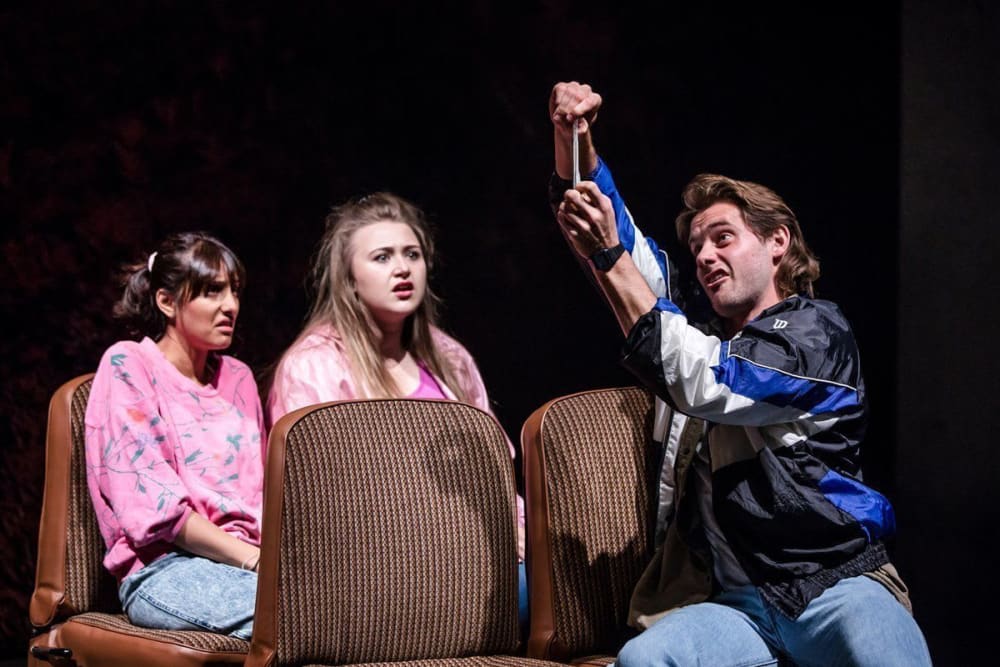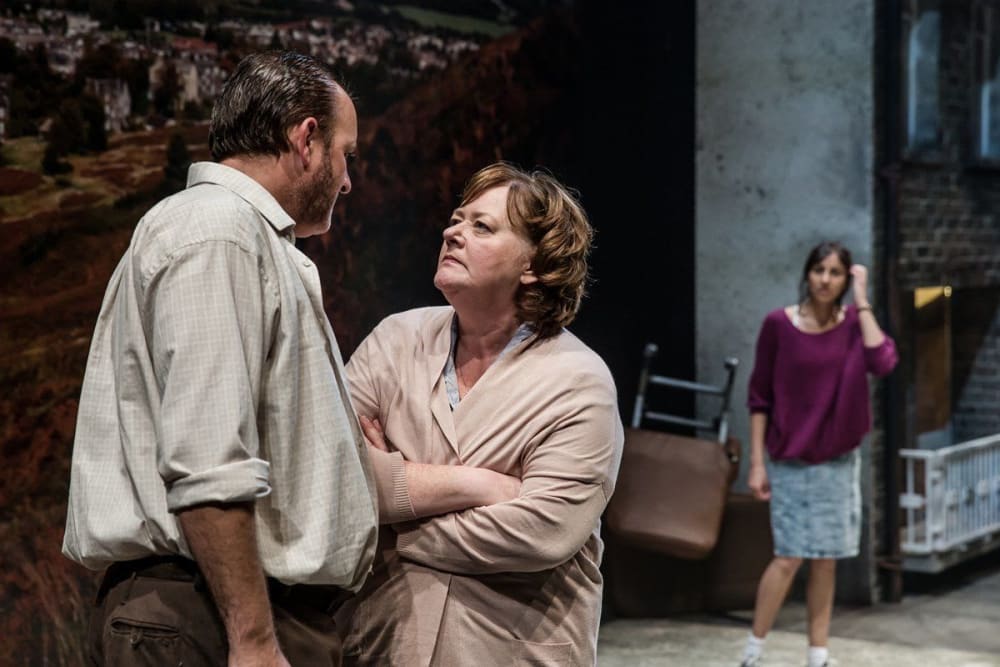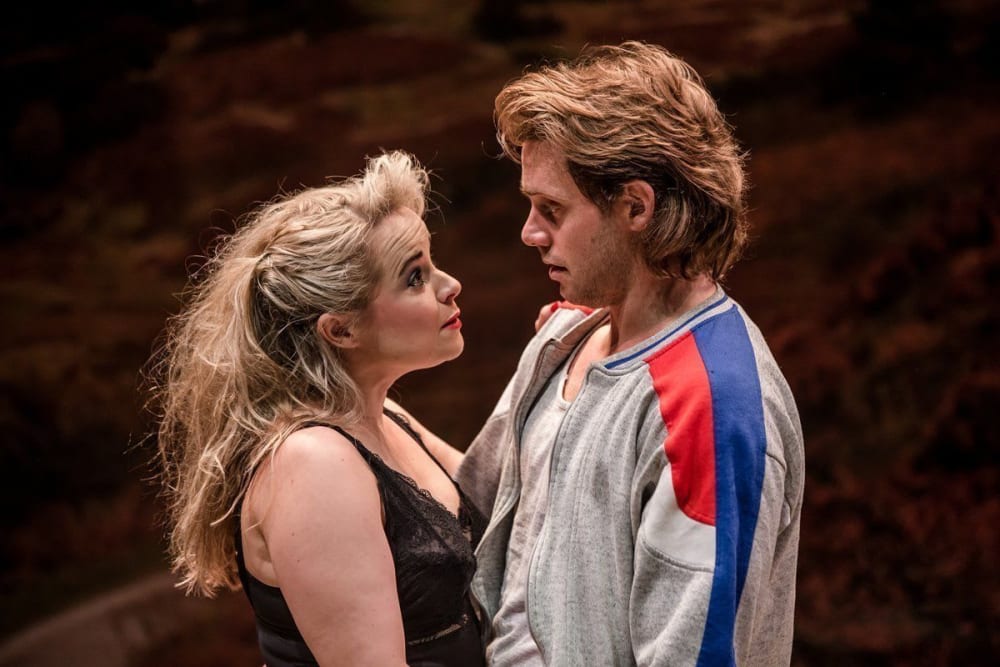 Max Stafford-Clark last brought Andrea Dunbar's play, which he originally directed in 1982 for the Royal Court, to Manchester 16 years ago in a double bill with A State Affair, a Robin Soans verbatim play about the Bradford estate where the late playwright grew up.
This new tour, standing alone and interval-less for a straight ninety minutes, has been "newly edited" by Stafford-Clark with John Hollingworth and is co-directed by Kate Wasserberg, who will take over as artistic director of Out of Joint after Stafford-Clark's recently announced departure.
The play (and the title) revolves around two fifteen-year-old girls (Taj Atwal as Rita, Gemma Dobson making a remarkable professional stage debut as Sue) and their affair with a married man (James Atherton as Bob) for whom they regularly babysit.
The opening scene quite explicitly shows their first sexual encounter, an awkward threesome in his car parked on the moors as he is running them home, something that from then becomes a very regular occurrence. The humour in the scene largely comes from some great reactions from whichever girl is not currently participating. While illegal and probably an abuse of authority due to their age, the girls are more than willing participants.
Bob's wife, Michelle (Samantha Robinson), is less enthusiastic about sex with her husband, giving him the excuse to blame her for looking elsewhere, and she suspects him of "another" affair, but isn't sure with whom. The cat is only let out of the bag much later when Rita confides in a friend who proves to be not a great confidante, resulting in foul-mouthed shouting matches in the street between the whole cast, including Sue's parents (Sally Bankes and David Walker).
The play is a collection of scenes that suggest a story rather than a plot with a strong thread, depicting situations that many theatregoers may find shocking but which were normal to young Dunbar as she was growing up. It works but it raises questions that are never answered and leaves some character arcs hanging when you want some kind of resolution, particularly regarding Rita.
The grown-ups shout and swear as much as their teenage offspring, there are strong suggestions of violence in the homes—although you suspect Sue's mother to be capable of retaliating with equal violence against her husband—and the frequent casual underage sex is treated... well, casually. If anyone feels abused or traumatised, it is from the general atmosphere of life on the estate rather than from any specific incident.
There is a political dimension to the play, but this is left to filter through from the background rather than being made explicit. Thatcher is mentioned, the girls are on a YTS (Youth Training Scheme) with little hope of a paid job at the end of it and there is a general feeling of hopelessness and despair in the air.
As you would expect from Stafford-Clark, it is directed with great attention to detail and clarity of storytelling and the performances are universally impressive. I'm not a fan of the current trend for choreographed scene changes except for a few notable cases; here they are performed to hits of the early '80s with a vague lyrical nod to the current scene and well performed but add to little other than the running time.
But at just 90 minutes, it is a short sharp shock of a play with plenty to amuse, entertain and make you think.
Reviewer: David Chadderton