Road
Jim Cartwright
Leeds Playhouse Ensemble
Leeds Playhouse, Pop-Up Theatre
–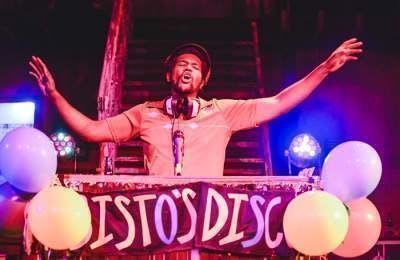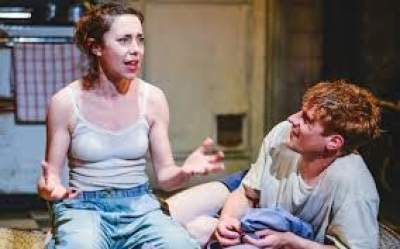 Following hot on the heels of the Royal Court's recent revival, this new production of Jim Cartwright's Road marks the first production of the Leeds Playhouse (formerly the West Yorkshire Playhouse) in its new Pop-Up Theatre. Located in one of the theatre's rarely seen workshops, an ensemble company will perform a series of plays over the upcoming year whilst the rest of the building is being refurbished.
Jim Cartwright is probably most famous for his 1992 play The Rise and Fall of Little Voice, which spawned a hit film starring Michael Caine and Jane Horrocks in 1998, but his most admired work is Road. First performed at the Royal Court in 1986, the play received excellent reviews and numerous awards, with many critics praising Cartwright for his searing portrayal of working-class life at the height of Thatcher's premiership.
Set on an anonymous street in a deprived northern town, Cartwright's play offers us a glimpse into the lives of its residents over the course of a single night. Most of the characters are unemployed, poor and devoid of hope. In the play's bleakest subplot, a young couple starve themselves to death to protest their lack of future prospects.
Other characters, however, refuse to fade away. Scullery (Joe Alessi), our tour guide over the course of the play, seizes life's pleasures (casual sex and alcohol) where he can and keeps himself going with small acts of theft. The play's greatest hope lies in two young couples who come together at the end of the play to voice their inner frustrations and find spiritual release through the music of Otis Redding.
Road is an angry, provoking and confrontational play that slaps you in the face with its larger-than-life characters and densely poetic language. I can understand why some audience members might find the show exasperating at times, but I think Cartwright's debut has a rare ferocity and power that transcends its historical context. This is more than just a period piece.
This is the first of four productions that Amy Leach will direct for the Leeds Playhouse over the next year, and on the basis of this show I'm excited to see what she'll do next. Leach's energetic production captures the wild, frenetic pace of Cartwright's play, and she manages to juggle the play's various subplots with confidence and clarity.
Hayley Grindle's superb set design, which recreates a dilapidated terraced street, provides a generously sized space for the actors to play in. Moreover, the temporary nature of the Pop-Up Theatre enhances the rough and ready aesthetic of the production.
Leeds Playhouse has assembled an eclectic ensemble of northern actors for the upcoming year, and they all do superb work here. Joe Alessi excels as Scullery, the show's cheerful criminal narrator, radiating vitality and devilish charm.
The other performers demonstrate their versatility in multiple roles. Robert Pickavance skilfully transforms himself from a local oddball to a sexually frustrated father. Susan Twist repels and amuses as the sexually voracious Helen, particularly when trying to seduce a paralytic soldier, and provides a moving snapshot of old age as Molly.
Jo Mousley, Tessa Parr and Elexi Walker bring boisterous energy to the roles of women on a boozy night out, but are unbearably moving in the play's quieter moments. Similarly, Lladel Bryant, Darren Kuppan and Dan Parr capture the bravado of young blokes on the pull and provide memorable incarnations of wounded, psychologically damaged men.
Road represents a promising start to the Leeds Playhouse's Pop-Up Theatre. Performed full tilt by a tremendous cast, Road crackles with life, combining scenes of unspeakable bleakness with brief moments of tenderness and plenty of dirty laughs.
Reviewer: James Ballands