Road
Jim Cartwright
Northern Stage
Northern Stage, Newcastle
–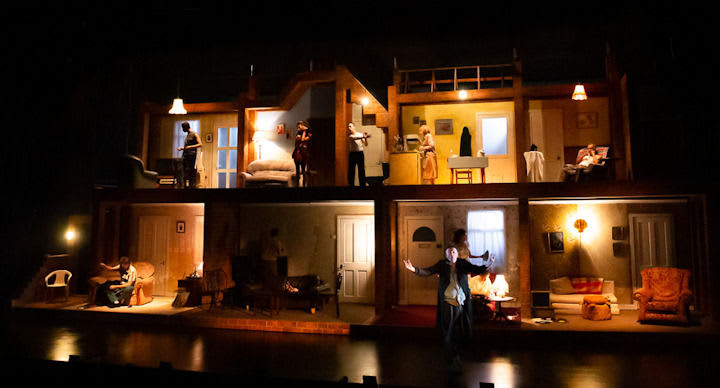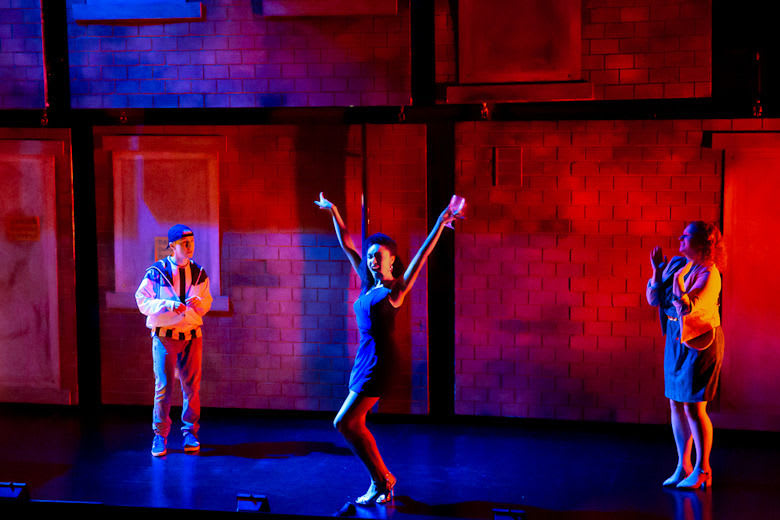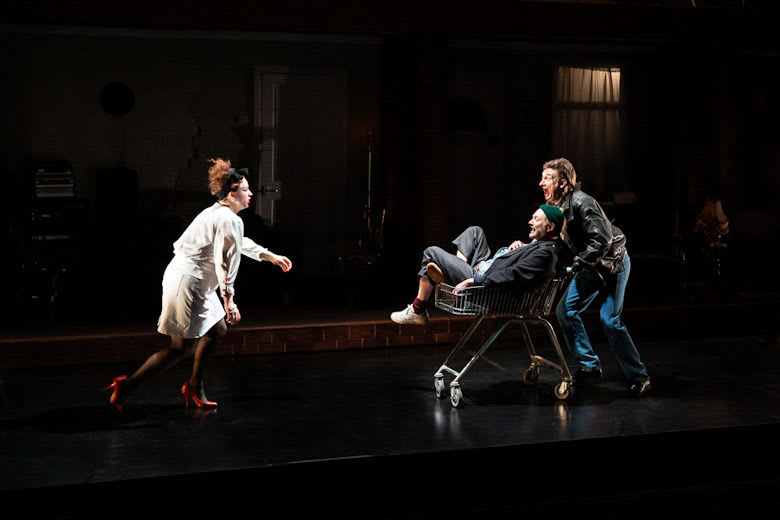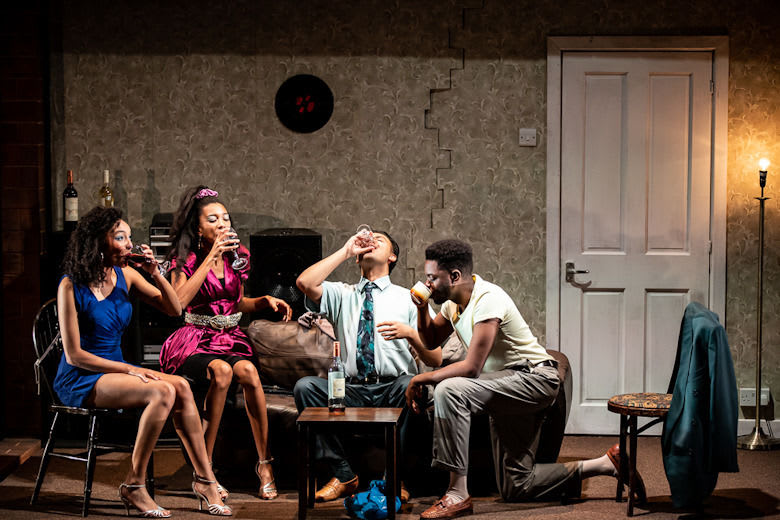 It is 1986: the Thatcher era is still going strong, pits have closed all over the country and the Trade Union movement is reeling under the attacks from the government, over 3m are unemployed, British Gas is privatised, inflation is over 3% and there are warning signs of a recession to come. It is the year in which playwright Jim Cartwright set his play Road which looks at how the inhabitants of one road in a working class area somehow manage to get on with their lives in spite of poverty, unemployment and very little hope for the future.
Originally, Cartwright set the play in an industrial town in Lancashire, but for this production, new Northern Stage Artistic Director Natalie Ibu relocates it to the North East. There is no incongruity, no oddness; working class life is working class life, whether in the North West or the North East.
But this is not one of your archetypal "It's grim up north" plays, gritty and miserable. It transcends that.
As the audience enters the auditorium, they see, stretching across the full width of the stage, a whole street of five or more houses, and, when the play begins, there is a jaw-dropping moment as the whole frontage flies up, revealing twice the number of houses on two levels. They're not the upstairs and downstairs, but each is a different house with different inhabitants, 37 people played by a cast of ten. Really impressive design by Amelia Jane Hankin.
As the focus switches from house to house, from story to story (for each house has its tale to tell), the lights brighten on the house focused on and dim down, but not out, on the others where there are people, still or moving, with the movements being stylised and slow, not taking our attention away from the main scene but somehow enhancing it, thanks to very subtle work from movement director Nadia Iftkhar of Newcastle-based Company of Others.
And whilst—as one would expect of a writer of Cartwright's stature—the language reflects its speakers and their way of life, it is also poetic and frequently rises beyond the mundane, the everyday.
There are lots of stories going on, lots of characters to follow and relate to, lots of anger, lots of pain and suffering. Lots of attempts to escape through drink and sex, too! Beneath the humour (for there is some humour, amid the bleakness) there is a sense of desperation (such as the young man Joe, played by Ike Bennett, who tries to exercise some control over his life by stopping eating and cutting himself off from the rest of the world).
There is so much going on in this microcosm of the working class northern world.
In some ways, it's reminiscent of Under Milk Wood in the complexity of its intertwining stories, but Thomas's play is gentle and loving while Road is underpinned by a fierce anger at the suffering of its characters at the hands of their own government.
As we say, there are so many stories and we need someone to join them all together, to be a link, too, between the characters and the audience, and Cartwright provides one in the person of Scullery (Michael Hodgson), homeless and alcoholic, who acts not so much as a chorus in the Greek sense but almost as a Shakespearean Fool, the outsider who, in his "foolishness", is more sensible than his supposed betters and who fills in the bits of narrative that we need to make proper sense of everything that is happening.
The play makes enormous demands on the ensemble and all, from the most experienced (Philip Harrison, Michael Hodgson and Patricia Jones) to Ruby Crepin-Glyne and Shahbaaz Khan, who are making their professional stage debuts, rise to the challenge.
It's a challenge, too, to North East theatre that Natalie Ibu has thrown down in her first production in her new role. Northern Stage, it says, is back in epic style, just as Erica Whyman announced her arrival back in 2006 with the equally epic Son of Man!
Reviewer: Peter Lathan