Robert Tear: The Argo Recitals
Robert Tear
Decca
Released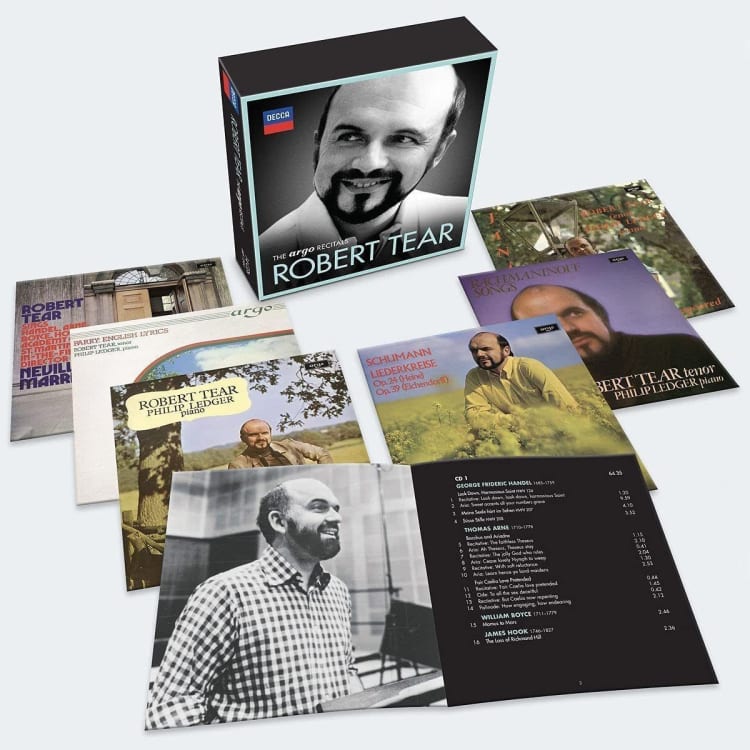 It is ten years since the death of the Welsh tenor Robert Tear. He was born in 1939 in Barry, Glamorgan and as a schoolboy at Barry Boys' Grammar School he sang in a local church choir and at the age of seven he took part in the nascent Welsh National Opera's first production, Cavalleria Rusticana, in Cardiff in April 1946.
His professional operatic debut was with the English Opera Group and he worked with them until he received an offer from the Royal Opera House, Covent Garden for the 1970/71 season. From the 1970s until his retirement in 1999, his main operatic base was Covent Garden; he appeared with other opera companies in the UK, mainland Europe, the US and Australia. Generally avoiding the Italian repertoire, which did not suit his voice, Tear became known in leading and character roles in German, British and Russian operas.
These 14 CDs, recorded across the decade from 1969 to 1978 when Tear was in his thirties, provide an unparalleled insight into the singer's art. They include German lieder by Weber, Schumann, Mendelssohn, Liszt and Mahler, Russian songs by Tchaikovsky and Rachmaninov and Janáček's song cycle Diary of one who disappeared.
But a good half of the discs are filled with English (Handel, Arne, Parry, Vaughan Williams, et al) and American (Copland and poems of Emily Dickinson) songs where Tear displays his mastery of the expressive power and nuance of the English language when matched with music.
This is a box set to be treasured and, when the mood takes you, a selection to be played and enjoyed.
Reviewer: Paul Foss