Roberto Devereux
Gaetano Donizetti
Welsh National Opera
Birmingham Hippodrome
–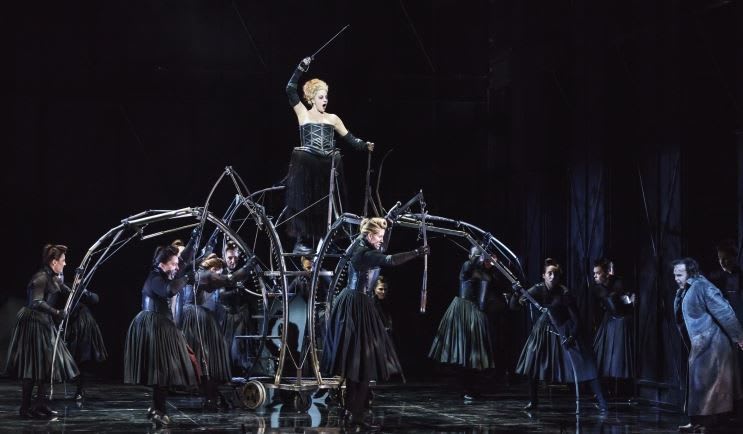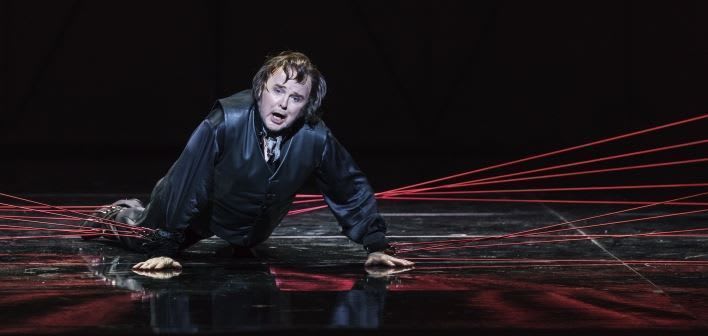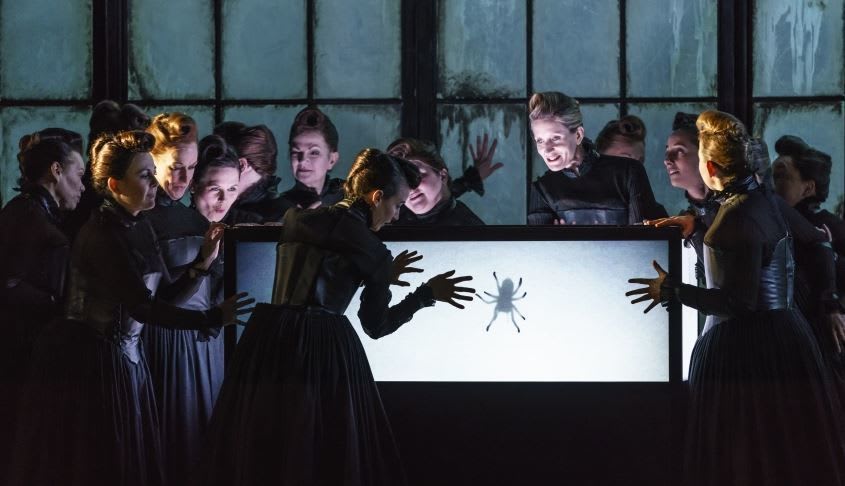 On International Women's Day, how appropriate that WNO should present a work about the Virgin Queen, and what a magnificent personification she should have in the great Lebanese soprano Joyce El-Khoury in top form.
There's little claim for historical accuracy in the libretto, except for the general idea of Elizabeth's infatuation with the eponymous Roberto, Earl of Essex. As long as the production goes along with that concept, it's one of Donizetti's most successful operas, full of drama and inventive bel canto writing.
El-Khoury, here a predatory, vengeful figure in garish make-up and a violently red Vivienne Westwood-style gown with a plunging neckline, is superb, negotiating every nuance of passion, determination and tenderness in the vocal line.
Justina Gringyte is excellent too as her love rival Sara, with a warmth of tone in which you could almost wrap yourself in a rather cold theatre. The sweet, extended duet with Barry Banks's Roberto that concludes the first act is particularly moving.
As ever, Carlo Rizzi lets the orchestra sparkle and fizz, noticeably in the fiery overture with its ironic (and anachronistic—the reference coming from after Elizabeth's time) use of the "God Save the Queen" melody.
Talking of famous women, director Alessandro Talevi seems in this production, revived from 2013, to have turned the Queen into a version of Spider Woman whose web traps all around her. That rather changes the implication, however, about who is the victim here—Roberto, seen struggling in her strands, or the Queen herself.
It's an original concept, but overdone to the point of distraction, from the opening scene of female courtiers delightedly petting a tarantula, and their male counterparts twitching as if from its bite, to a climactic appearance of the queen in a great black throne like a creature from a horror movie.
All can be forgiven for the sake of the excellent vocal and dramatic performances. A pity therefore that the theatre was disappointingly attended. Can a city the size of Birmingham really not fill it for the only performance during WNO's visit of a Donizetti masterpiece?
Reviewer: Colin Davison