Robin Hood and the Babes in the Wood
Jamie Alexander Wilson
Magic Beans Pantomimes
Stag Theatre, Sevenoaks
–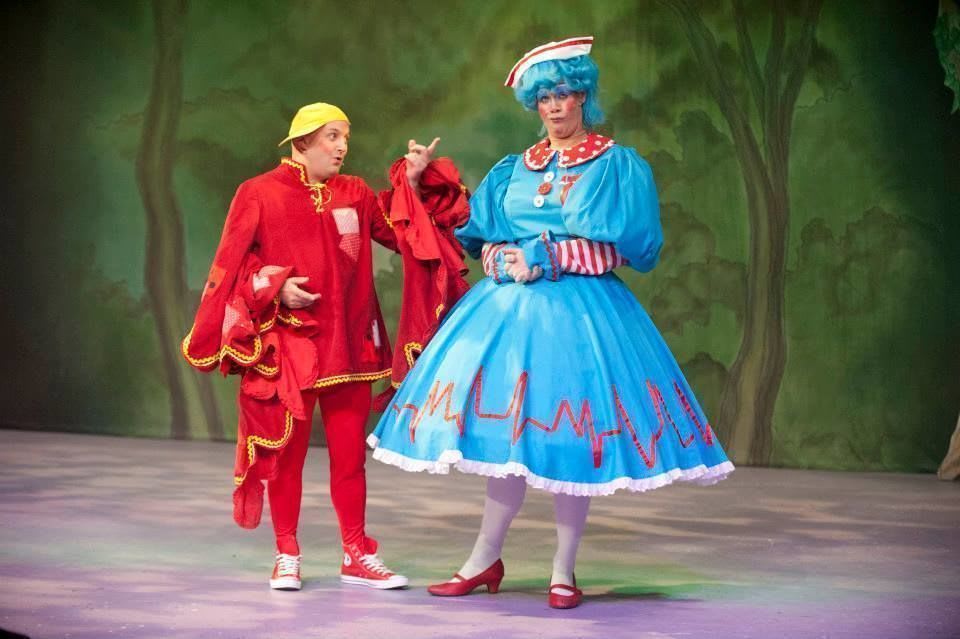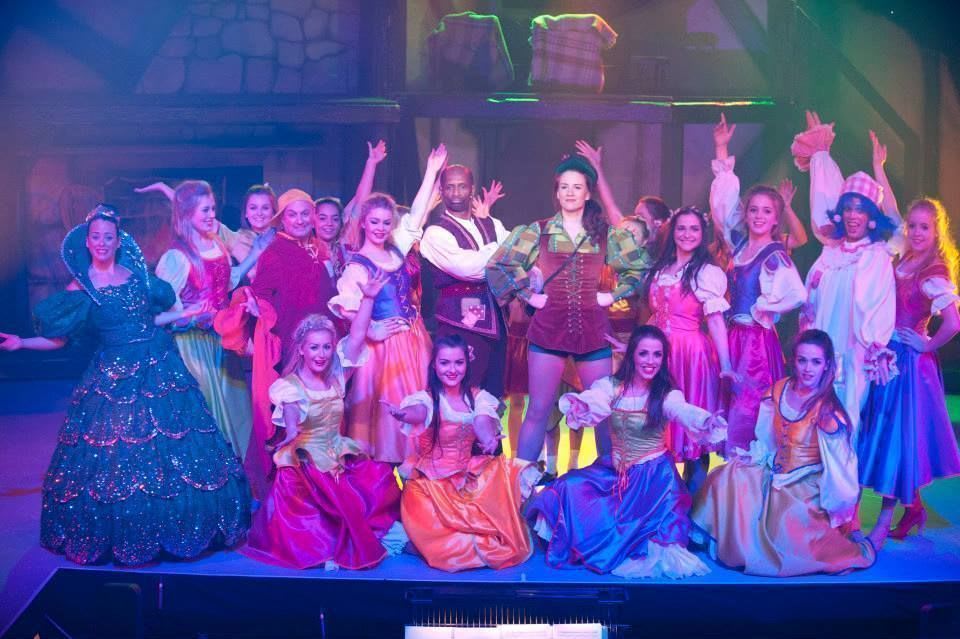 Pantomime is often associated with fairytales, but a number of key pantomime stories take their lead from British legends and historical figures. Robin Hood and the Babes in the Wood is one such narrative and a new title for production company Magic Beans Pantomimes which presents its fifth pantomime at the Stag Theatre, Sevenoaks.
First seen as a pantomime in 1795, the title has undergone great changes over the last decade, with many productions now favouring to focus solely on Robin Hood's battle with the Sheriff of Nottingham. In Jamie Alexander Wilson's script, this narrative strand is strong throughout, with the inclusion of the Babes greatly aiding the show's structure as they are kidnapped by the Sheriff and used as bait to lure Robin Hood to his fate.
Rather than the location for the Babes' attempted murder, the 'Wood' of Wilson's tale is that where Maid Marian lives and where the Babes come to stay whilst their father is away. Although unlikely that someone of noble birth would be permitted to lead such a life, this does allow Marion to befriend Silly Billy Scarlet and Little John and engage the services of her old Nurse to tick off the stock character quota and clearly define the good versus evil boundary as the Sheriff inhabits Nottingham Castle alone.
Continuing a tradition of casting star names in the role of Villain at the venue, Alan Fletcher's Sheriff of Nottingham is a real treat for Sevenoaks audiences. No stranger to pantomime, Fletcher embraces many a Neighbours reference and elicits boos from the audience as he sets out his wicked plan to become King and defeat Robin Hood with a little help from black magic. More could be made of the Sheriff's penchant for the dark arts as at present it appears rather conveniently at the end of Act One and then becomes an integral part of the plot as he uses his newly found powers to kidnap the Babes and turn the town folk of Nottingham into his slaves.
Music is, as ever, an important part of the Stag Theatre's pantomime and Fletcher gets the opportunity to show off his vocal chords in a series of entertaining musical numbers. Debbi Parks's orchestrations are some of the liveliest around and Magic Beans Pantomimes has yet again assembled a cast with stellar voices.
Anna Kumble and Andy Abraham as the Fairy of the Forest and Little John bring a pop concert feel to proceedings, with Sevenoaks regulars Ant Payne and Robert Pearce as Silly Billy Scarlet and Nurse Nellie providing the comedy in a show driven by toe-tapping tunes and gags galore.
Celebrating its fifth season together at the Stag Theatre, the panto partnership of Payne and Pearce is a joy to watch as set-pieces are executed with perfect comic timing. Both establish rapport with the audience from the moment they step foot on stage and are able to delight parents and children alike in equal measure with their array of gags and comic business.
With a motherly Maid Marian played by Alexandra Da Silva responsible for the Babes in Act One and Nurse Nellie and Silly Billy Scarlett entering the Castle first as part of a plot to rescue them in Act Two, Robin Hood's role becomes somewhat diminished. A little more exploration of character and an increase in interaction with others would help rectify an air of arrogance about him as at present he constitutes more a sole-commander than a team player, played by fine-voiced Panto Factor winner Rebecca Lauren.
A twelve-legged man, two runaway horses and an ear drum bursting ghost gag whip the audience into a frenzy and, with next year's production announced as Cinderella, Sevenoaks audiences are no doubt already excited for their trip to the ball.
Reviewer: Simon Sladen