Robin Hood
Daniel Buckroyd and Le Navet Bete
Exeter Northcott Theatre and Le Navet Bete
Northcott Theatre, Exeter
–

Listing details and ticket info...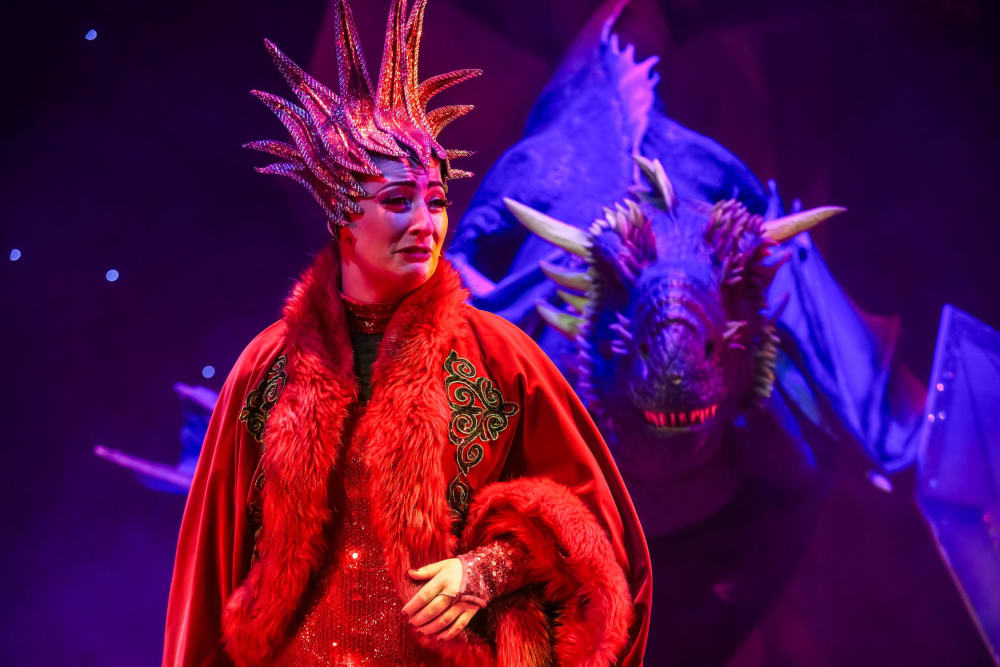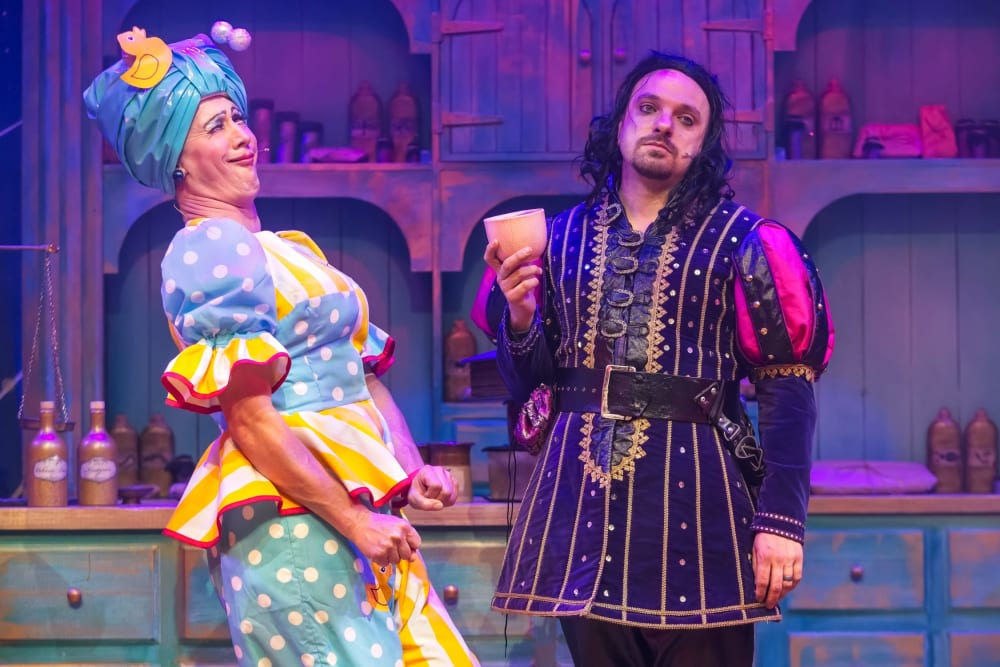 Le Navet Bete (or at least three quarters of it)'s corroboration with Exeter Northcott Theatre (particularly writer Daniel Buckroyd) has paid dividends in this fun Christmas offering as a mash-up of legends melds Merlin's magic, Robin Hood and Babes in the Wood (and a plethora of squirrels) into a simple but delightful, merrifying show.
Yñaqui Tuason-Inocian ably stepped up from the ensemble to the eponymous nuts-and-berries-type of guy Robin determined to save the feisty Marion (Samara Rawlins) from the slurky clutches of the wicked, tax-levying, clanger-dropping, very naughty boy Sheriff (Al Dunn).
Meanwhile, the evil Morgana (a strident Jodie Micciche), whose penchant for turning everyone into amphibians is wearing thin, has stolen her brother's amulet leaving Merlin (Nick Bunt) powerless and having to resort to ludicrous disguises and stilts in a bid to retrieve it.
Bluebell (Victoria Boyce) yearns to play the guitar but protecting the oldest tree in the forest takes priority as the Sheriff's men are a-coming ready to burn it to the ground. And the biggest protection racket around, if she can keep her roving eye focussed, Nanny Fanny (Matt Freeman of course) has ridden 500 miles to leak secrets, net her knight in shining (although tarnished would probably do) armour and stumble upon a woodland memory.
The medieval Avengers are on a mission to thwart evil, find love, save the day and entertain. And entertain they do—best of the five Christmas shows seen this season. There is no fourth wall as children are chosen to be speckled frogs, target practice and to bop a waking guard on the head, there are sniggering asides and the audience is sprayed with water, climbed over and among in the hunt for a hero and the amulet.
Clever clowning is Le Navet Bete's trademark and, although not as physical as some of its productions, the hallmarks are here as tongues are set firmly in cheeks—the dancing deer behind Robin and Marion's duetting declarations of love will last long in the memory as will the fabulous arrow-shooting scenes.
Add small ensemble of squirrels and soldiers, and there is nothing not to like. James Button is right on it with tremendous simple sets and costuming, the script and action flows with none of the humdrum panto clunkiness while the music is varied and gutsy—the opening "We Will Rock You" sets the pace with classics such as "Rockin' Robin", "Evergreen", and "Rule The World" beautifully sung.
If you only see one show this Christmas, this is it. Excellent.
Reviewer: Karen Bussell