Rock the Ballet
Choreographed by Adrienne Canterna
Rasta Thomas' Bad Boys of Dance
Peacock Theatre
–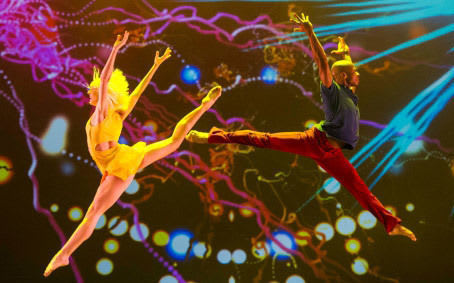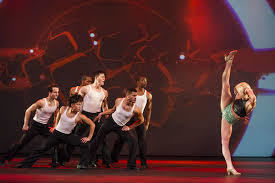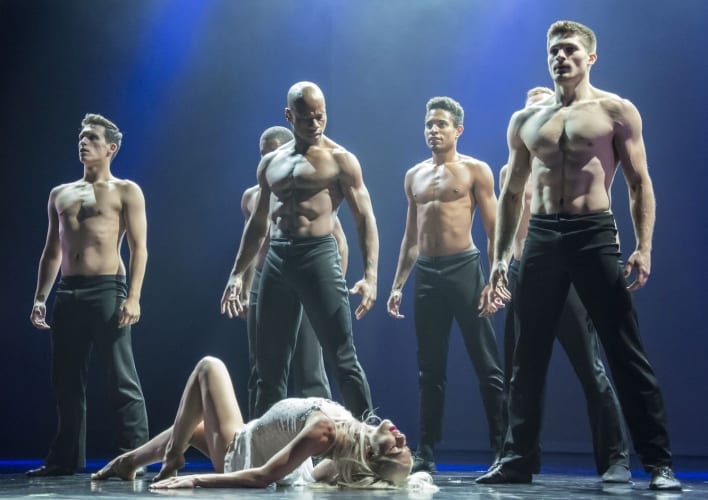 Rasta Thomas founded his Bad Boys of Dance company back in 2007. Since then, they have been around the world but this short Peacock season is the British debut of their particular brand of energy-charged dance that offers a ton of testosterone and just one girl in this particular programme.
Thomas has drawn his dancers from a variety of backgrounds but, with his co-director and resident choreographer, he has set out to fuse classical ballet with all sorts of other kinds of dance and the beat of modern pop music.
These are Bad Boys indeed: they're wicked! By which now perhaps dated phrase I mean they're great, with an energy and versatility that is exciting. The music for Rock the Ballet ranges from the Chemical Brothers to Beyoncé, U2 and Coldplay, Presley to Donna Summer and George Michael. At first it is amplified to distortion, though either that got adjusted or the ears get used to it.
You couldn't be further from Tchaikovsky and Delibes, tutus and fairy princes, but Canterna's choreography puts classical demands on her dancers as well as everything from street dance spins and somersaulting acrobatics to soaring jetés. It is an eclectic mix, that hints at influences that range from Béjart and Robbins to Kathakali and robotics, and these boys deliver with exhilarating energy.
The first act, titled Beautiful Day after the U2 number, showcases the company's principal dancers (on press night James Boyd and Canterna herself) at the centre of a series of numbers exploring the relationship between two lovers. Boyd is a strong dancer with a charismatic style and Canterna has great spins and fabulous extensions, but the rest of the company becomes an ensemble, forming their background or framing their appearances; dancing in unison and sometime mirroring the principals, never allowed to intruding on the lead dancers' contact with the audience.
In the second act, Do Your Thing, every member of the company gets a share of the action, duetting with Canterna or taking solos. It is a dazzling display, quite literally sometimes with disco lights strafing the audience, but aims at little more.
It is set against a backcloth of Joshua Hardy's busy projections of cartoons, animations and 60s-style psychedelia—though a static night time alley and a number using abstract panels of colour that owe a debt to Mark Rothko make a welcome change.
At one point, a dancer pulls up his singlet to show off his chest. There is an audible audience reaction and before long it is all bare torsos. This is really what the whole show is about. It's a display of technical ability with its athleticism, spectacular leaps, turns and moves to parade the dancers' skills and then, to ice the cake, parade the dancers, Chipperfield-like, with every lady in the audience encouraged to see herself as the woman in the middle of it.
There is nothing in the choreography that develops through the company, either in passing on a move or having significant content. Only once did I catch any eye contact between male dancers (and that may not have been intended). Apart from the principal couple's pairing, this is all energy without emotion or meaning. Why choose an almost all-male company if you have no intention of exploring connections between them?
Rock the Ballet does not break new ground in using contemporary pop for ballet or in mixing dance genres, but it does know what it is doing. It is slickly manufactured entertainment that, in this show at least, has no pretensions to be anything further. So confidently does it know its audience that it keeps several numbers in hand for energetic encores. Its pumped up performance is like a series of America's Got Talent showcases.
These dancers deserve something better that makes use of their talents to some purpose as well as just putting them on display.
Reviewer: Howard Loxton