Rockets and Blue Lights
Winsome Pinnock
National Theatre co-production with the Royal Exchange Theatre
Dorfman Theatre
–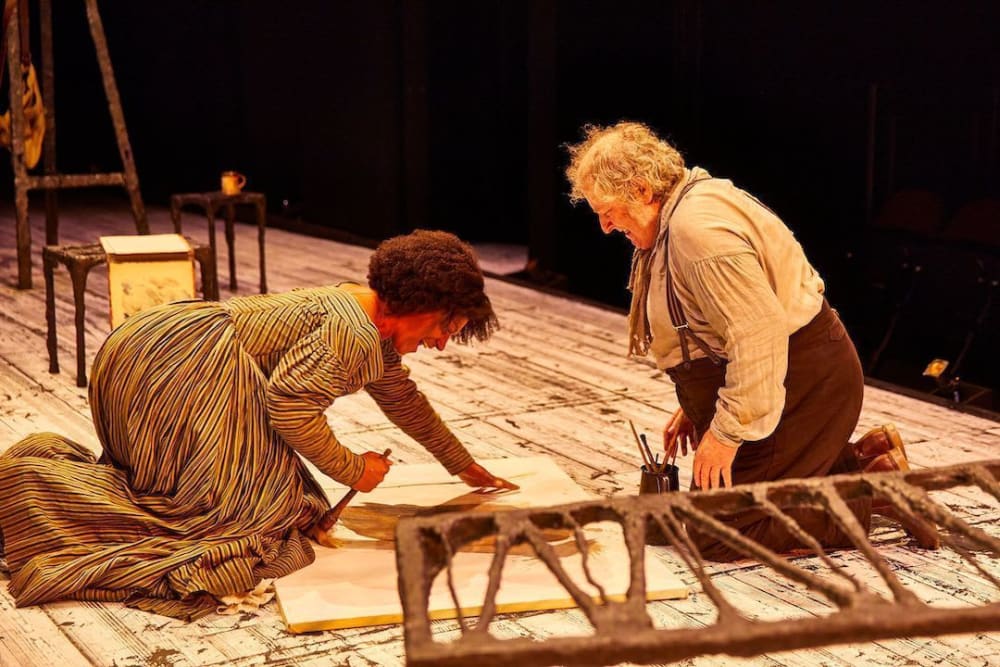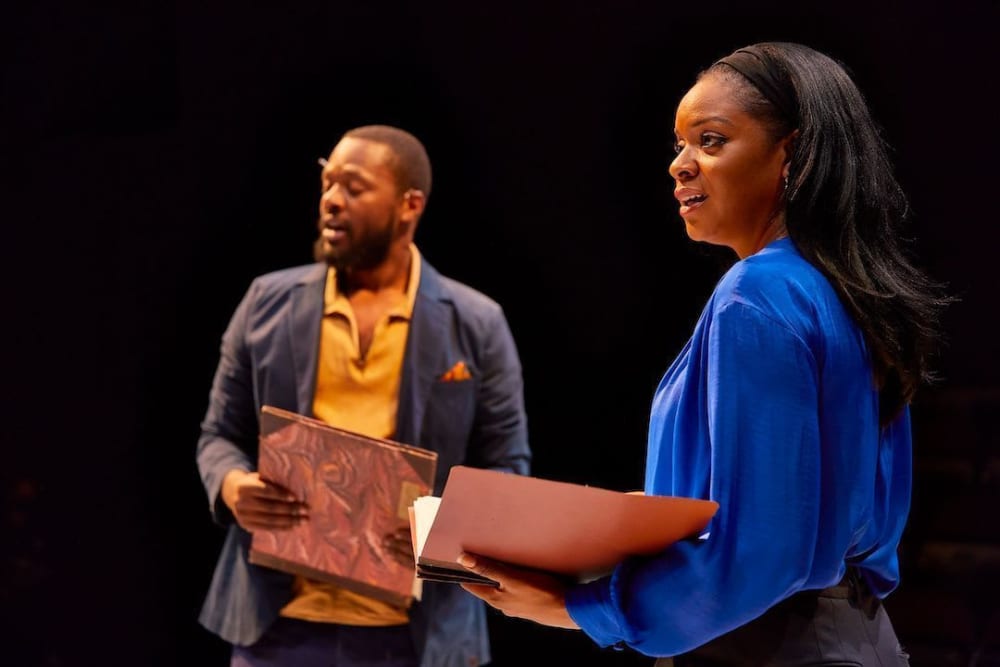 In 1840, J M W Turner included two marine paintings in the pictures he showed at the Royal Academy. One provided the title for Winsome Pinnock's play, whose première at Manchester's Royal Exchange last year was halted by lockdown mid-preview, the other "The Slave Ship" was its inspiration. Originally titled "Slavers Throwing Overboard the Dead and the Dying", many believe it refers to the infamous Zong massacre of 1781 when living slaves were thrown into the sea in order to claim their loss against insurance which wouldn't pay out if they died aboard, but others suggest a later voyage after the UK abolished slavery but illegal trading continued.
Pinnock starts her play with teacher Essie (Rochelle Rose), whose pupils are undertaking a project on slavery, and Lou (Kiza Deen) in front of the painting. Student Billie (Anthony Aje) has little interest in history but he recognizes Lou as the TV star Spaceship Captain in a sci-fi series. She is currently cast as a slave in The Ghost Ship, a new film about Turner and slavery.
The scenes that follow dissolve time moving between present day, film fiction and an imagined past reality to question the way that we enact, record and interpret our history and especially black lives. It critiques cliché and exploitation in the depiction of violence and the way stories are rewritten as we see film director Trevor (Karl Collins) compromising to fit commercial requirements.
Complex and inventive, it gets a fast-moving, poetic production under Miranda Cromwell's direction with the sound of the sea and groaning ship's timbers there even before the play starts, the tide of history lapping over Laura Hopkins's bare-board set and Cathy Tyson waving a mermaid's tail as the ghost of Turner's mother.
As the actors and characters morph between different periods, the central story becomes that of a family consisting of mariner Thomas (Karl Collins) and his wife Lucy (Rochelle Rose), a branded slave when they first met whose freedom he paid for by committing his labour for future voyages, and his sister (Kudzai Sitima). Thomas unknowingly signs for a last voyage on a ship that is a renamed former slaver with a captain who continues the business, a ship whose crew also includes Turner, passing himself off as a veteran of Waterloo.
What is often a grim telling has its comic moments. There is a white beggar adopting blackface to compete with a more successful black one, and it is lightened by some songs and a brief dance when the eras mingle.
There is so much to set up, it takes a long time for the action to get going. Lou finds her role being whittled down, a sex scene she hadn't been aware of, the film being made more about Turner than the slave story. The shadow of tragedy is cast over Thomas. Billie has a namesake on both film slave ship and alongside Thomas and among Cathy Tyson's other roles is Turner's outspoken skivvy, questioning what counts as beauty.
With so much going on, this production holds the attention but it is sometimes confusing, especially when delivery lacks clarity if directed to the opposite audience in this in-the-round staging. However it gets its point home and offers some moments of theatrical magic. Not a triumph, but packed with strong performances.
Reviewer: Howard Loxton