The Rocky Horror Show
Richard O'Brien
Trafalgar Theatre Productions
Curve Theatre, Leicester
–

Listing details and ticket info...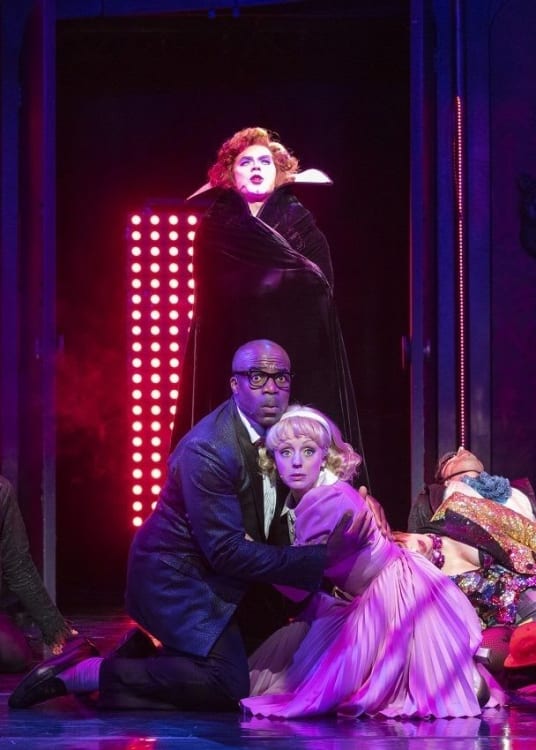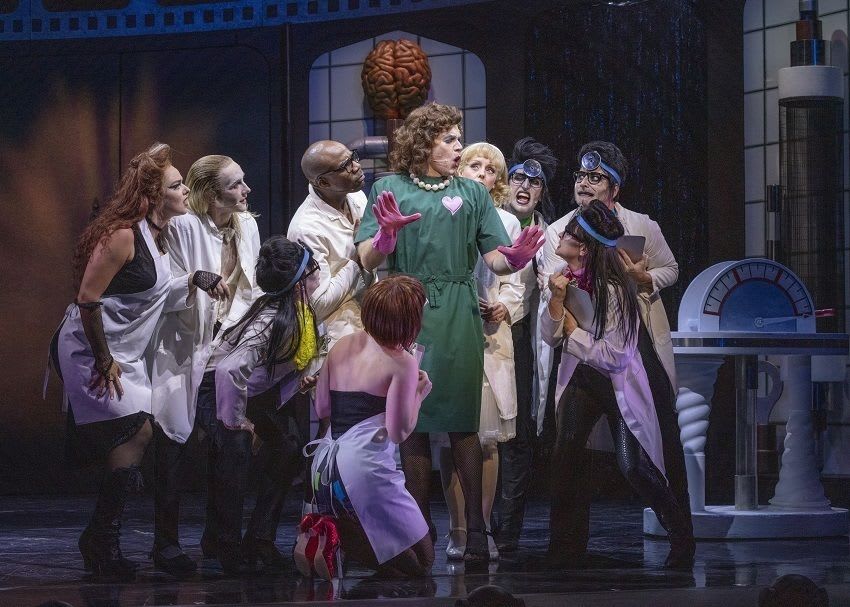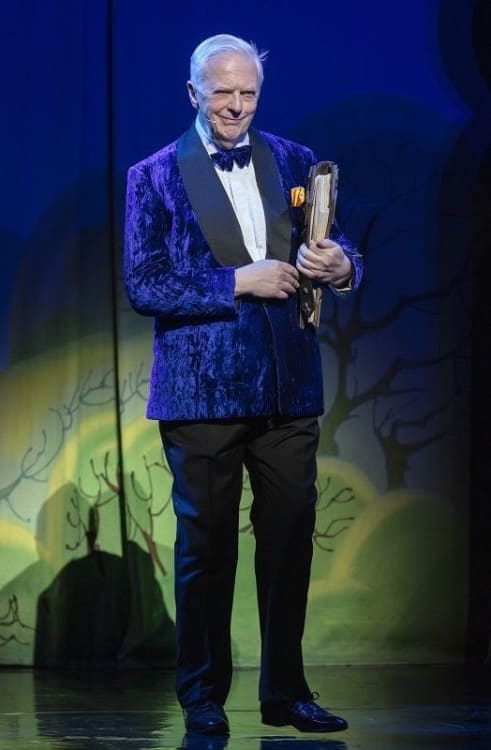 As Usherette (Suzie McAdam) sings "Flash Gordon was there in silver underwear", a line in the opening number of the Rocky Horror Show, you get an early warning of what to expect in this cult classic, currently on a world tour and a kitsch strand of our cultural heritage.
Flashy, trashy, loud and proud, this is Richard O'Brien's homage to 1950s sci-fi B movies, born on a sultry summer night in 1973 at the Theatre Upstairs at the Royal Court and now a worldwide institution. These days, the audience dress up, their hair comes down and it's all promoted as a "guaranteed party".
This production, directed by Christopher Luscombe, has been touring for over 15 years and includes a few Rocky cast regulars, although you can't get more regular than Kristian Lavercombe who has lurched across the stage as Riff Raff an impressive 1,800 and counting times.
Straight-up couple Brad (Ore Oduba) and Janet (Haley Flaherty), newly engaged, arrive at Frank N Furter's castle after their car breaks down. Brad would like to use the phone to call for help, Mr Furter and his phantoms (from the planet Transsexual, Transylvania) have other ideas and the night becomes one of, how can I put it, "discovery and exploration".
It's sexy and silly but great fun and features a cracking collection of songs, including "Damn It, Janet", "Sweet Transvestite", "Touch-A-Touch-A-Touch Me", and of course, "Time Warp".
Stephen Webb thrills and chills as Frank N Furter, with an energetic, muscular portrayal of our favourite Transylvanian transsexual.
Ore Oduba is a revelation as Brad, not least performing parts of the show in his sensible underwear. He has a superb voice, his comic timing is spot on and, apposite for a former Strictly winner, nails his moves. Flaherty too shows Janet's transformation from virgin to vamp with great verve. Suzie McAdam doubles as Usherette and Magenta, and is properly loud and lewd.
Of the many "iconic" moments in this musical, Columbia's meltdown in act 2 is a key one and Lauren Ingram delivers an expert and cartoonish extended disintegration. Hugh Durrant's set design continues the cartoon-like theme, with stereotypical spooky castle on the hill and lab complete with giant brain, huge dials and a plunging syringe. The swirl of filmstrip framing the set reminds us where the whole thing began. Great too to have Greg Arrowsmith and his band visible on stage.
Philip Franks as the Narrator reassures with his soothing voice but fires his "ad lib" slings and arrows towards the audience's heckling, and a few current political figures, with precision. A wolf in sheep's clothing.
Relative newcomer Ben Westhead brings innocent charm to Rocky, and, for the first time having seen this show several times, I felt rather emotional at the end.
Age has not diminished this show. So, sing, dance and submit to all its preposterousness and enjoy the ride.
Reviewer: Sally Jack