Rodgers + Hammerstein's Cinderella
Music by Richard Rodgers, lyrics and original book by Oscar Hammerstein II, new book by Douglas Carter Beane
Hope Mill Theatre
Hope Mill Theatre
–

Listing details and ticket info...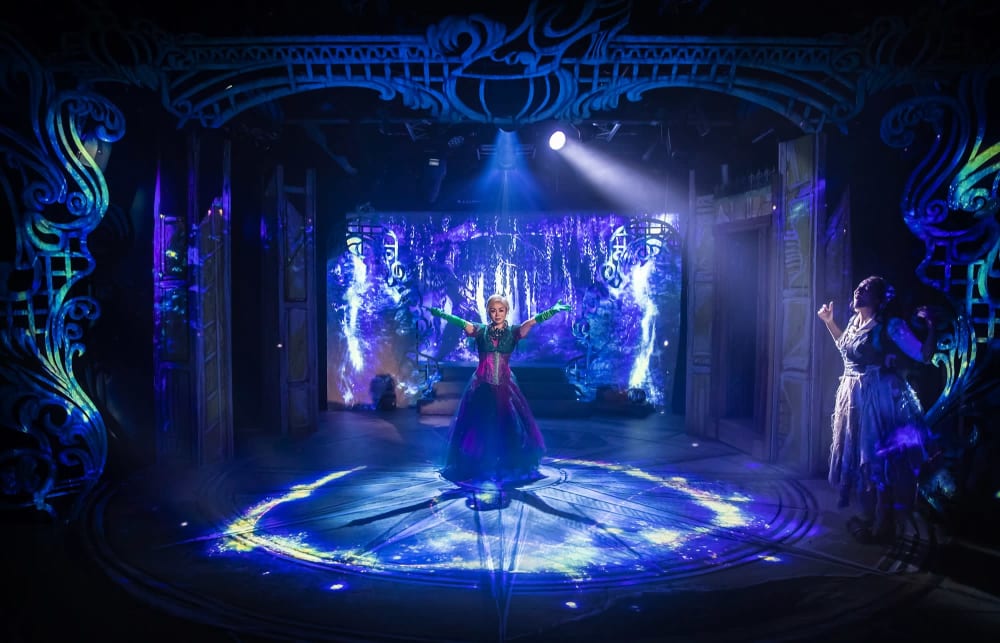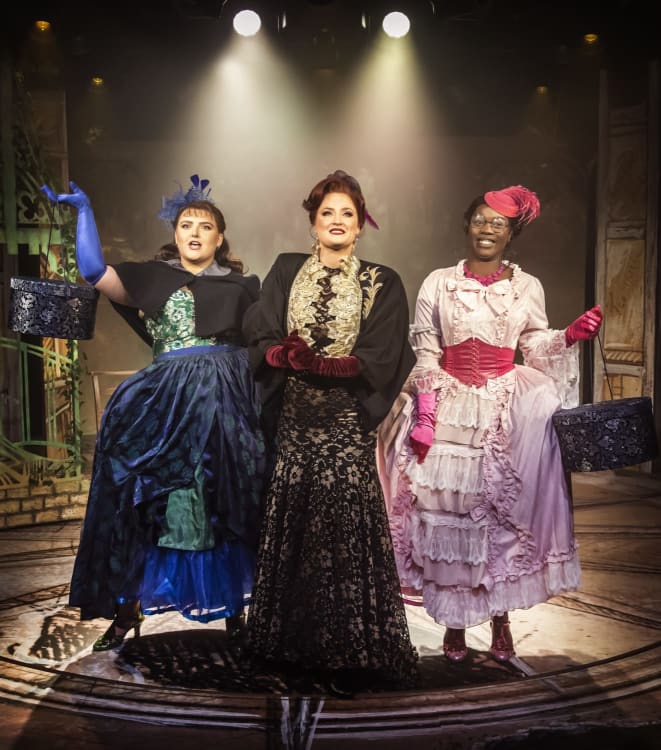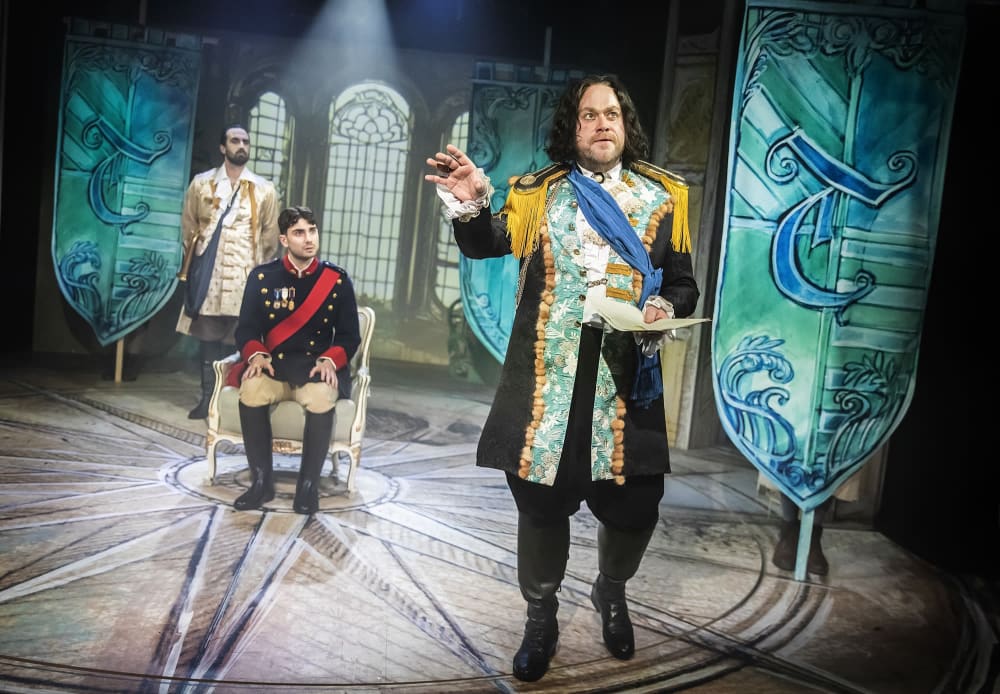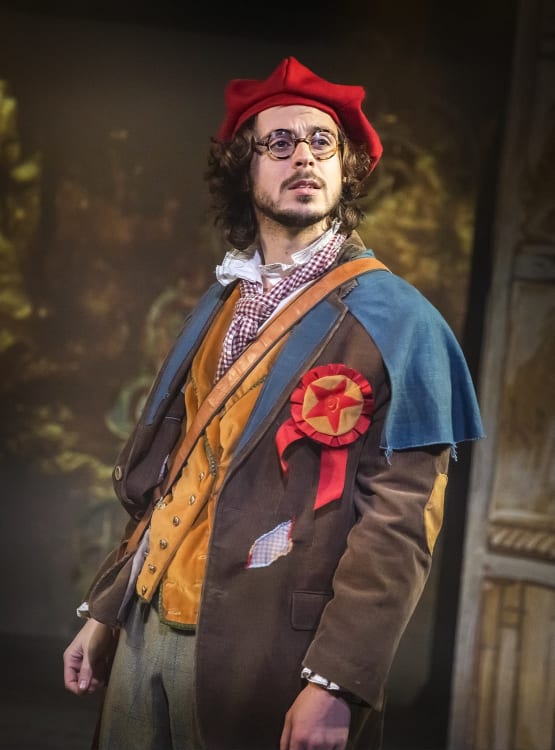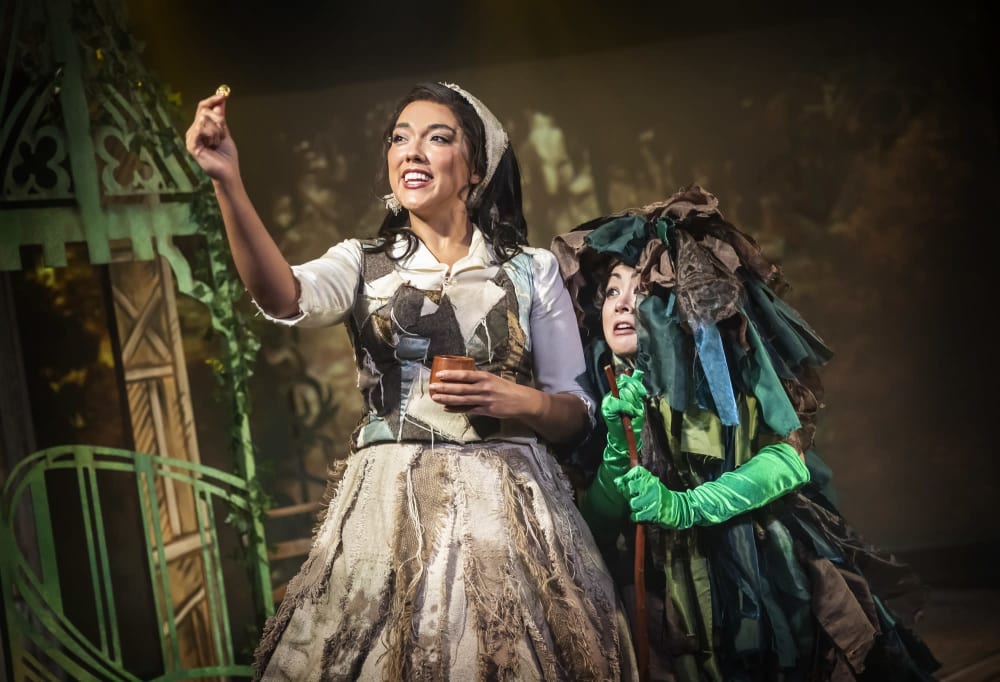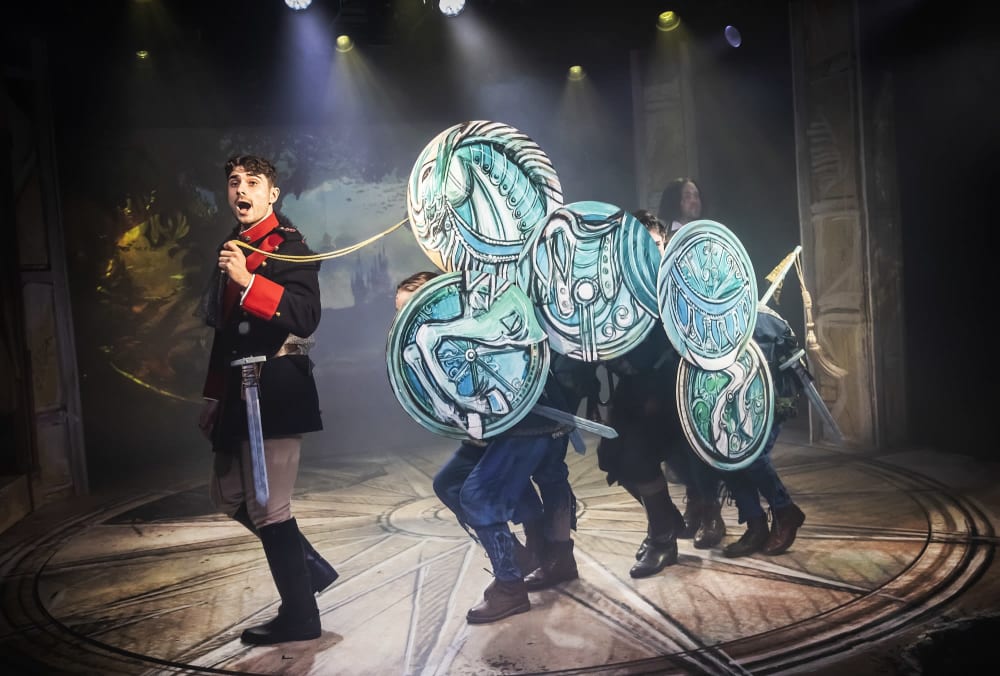 There are plenty of Cinderella's around the UK over the festive season, but none quite like this. Hope Mill has formed a reputation for presenting little-known or rarely performed musicals, and for this Christmas it has achieved quite a coup: the UK première of a Rodgers and Hammerstein musical, co-directed by the theatre's founders, Joseph Houston and William Whelton.
Originally written for TV and broadcast in the US in 1957, this stage adaptation from 2013 by Douglas Carter Beane feels fresh, modern and witty and fits perfectly with the songs, which at times show the unmistakable touch of Richard Rodgers. Originally based on the Charles Perrault version of the story, most of the story elements you would expect to find are here, but there are some unexpected twists and extra characters that give the story more substance and depth than most adaptations.
Cinderella (Grace Mouat)—actually Ella, but her stepmother gives her the more famous name as a wicked joke—still lives with her step-family: social-climbing stepmother Madam (Annie Aitken), 'strong' (as she describes herself) stepsister Charlotte (Katie Ramshaw) who is as ambitious as her mother and more bookish stepsister Gabrielle (Olivia-Faith Kamau), who is kind to Ella behind her mother's back and secretly in love with firebrand revolutionary Jean Michel (Adam Filipe).
Prince Topher (Jacob Fowler) is due to be crowned king soon, but Sebastian (Lee Ormsby) has been ruling as regent since the king and queen's death, and doing so cruelly, while telling the new monarch how to behave, not telling him what the papers he is signing are for and evicting people from their houses (this is where it starts to look like satire...). Apart from the familiar love story, it also becomes Ella's job—with the help of mad old woman Marie (Julie Yammanee), who, surprise surprise, turns out to have magical powers—to enlighten the Prince and to bring Jean Michel to him with his ideas for governing fairly.
The production was originally scheduled for summer 2020 but was cancelled due to COVID, then the press night was put back by more than a week after an injury in the cast, but it has been worth the wait. Hope Mill has thrown everything at the production, using puppets, lots of scene changes, multiple projections and even a revolve on their tiny stage, but rather than looking overstuffed, it is all realised and synchronised beautifully. It opens with a dreamy fade between the front gauze with fireflies playing across it and the chorus singing behind before the shields of the Prince's soldiers suddenly become his horse.
Projections (designed by George Reeve) are used very well for transformation scenes—so essential to any Cinderella story—and other effects, but also sometimes just for subtly animated backdrops. The elaborate set, costumes and puppets, all designed by Elly Wdowski, fit perfectly with the overall visual richness and don't hold up the plot for changes. The sound design (Adam Fisher), while a touch thin and top-heavy overall, uses some very effective spot sound effects and some much bigger sounds for thunder and explosions that you feel through your seat.
The principal cast is as strong as you would expect in any new West End production, with great support from the eight-strong ensemble, sometimes all dancing Whelton's exuberant choreography together in very limited space. There is a seven-piece live band hidden somewhere at the back, and the musical numbers sound wonderful, from powerful solos—Yammanee and Ramshaw make the most of some notable showstoppers—to full chorus numbers with complex harmonies.
It all adds up to a show that's technically very impressive while also being extremely entertaining. Perhaps it's still a bit early to call, but I think I'll be bold and say that if you see only one show in Manchester, possibly even in the North West, this Christmas, it should probably be this one.
Reviewer: David Chadderton