Rodin
Choreography by Boris Eifman, music by M Ravel, C Saint-Saёns, J Massenet
Eifman Ballet
London Coliseum
–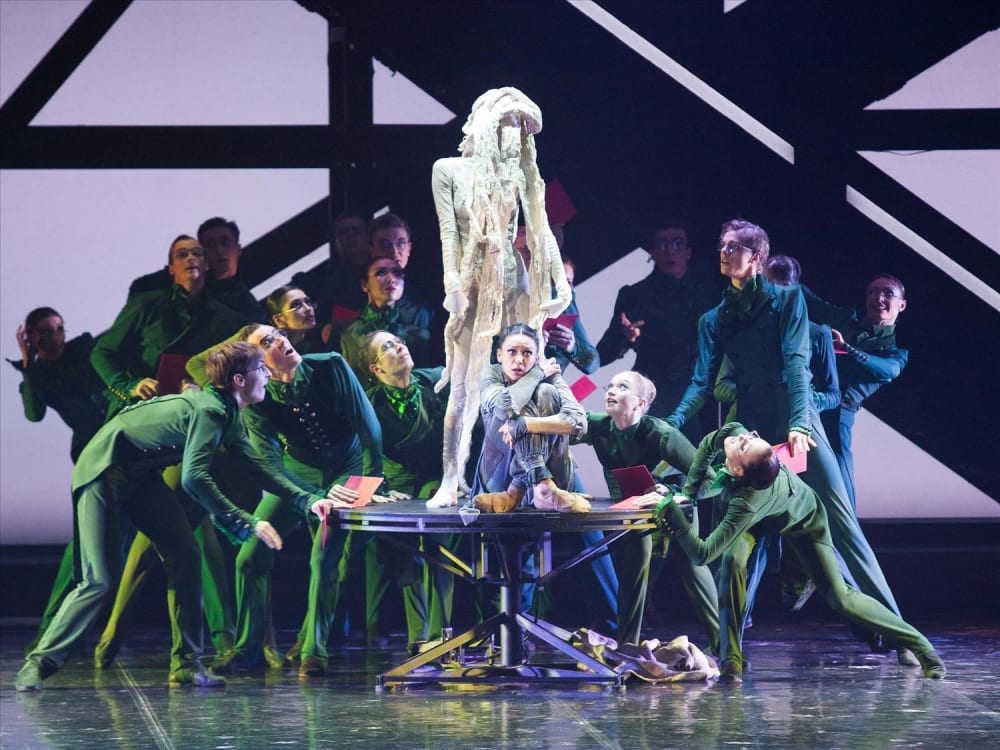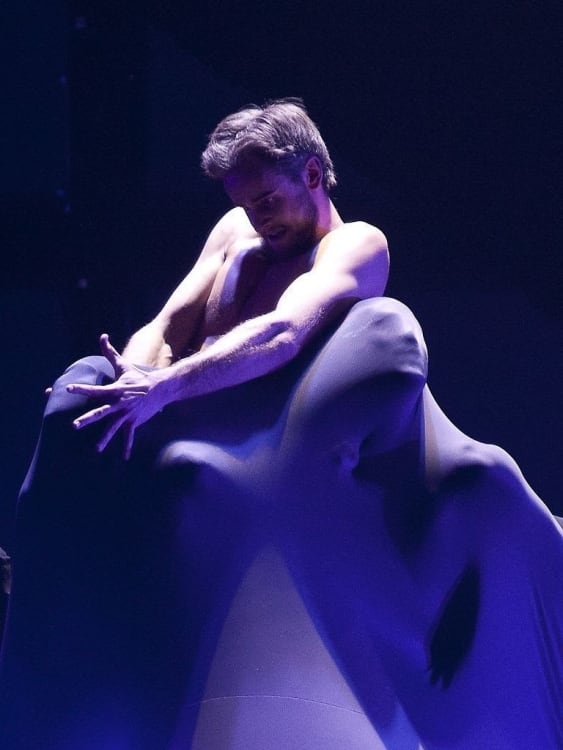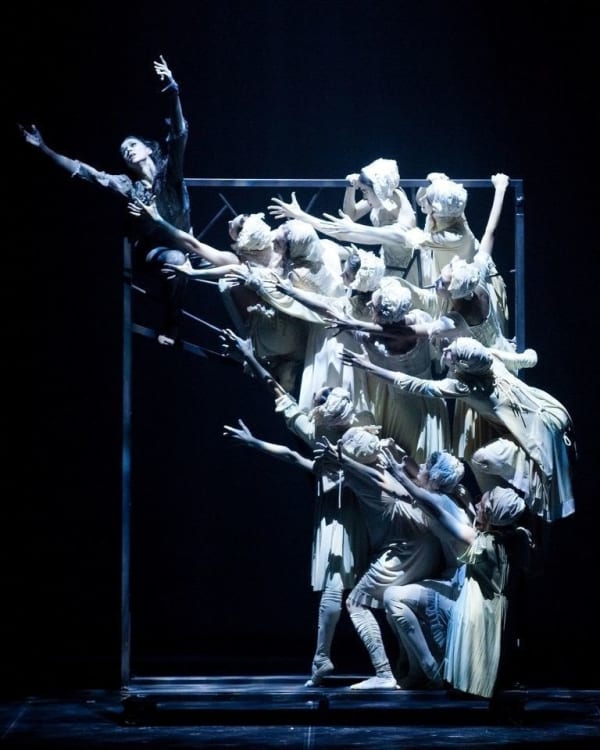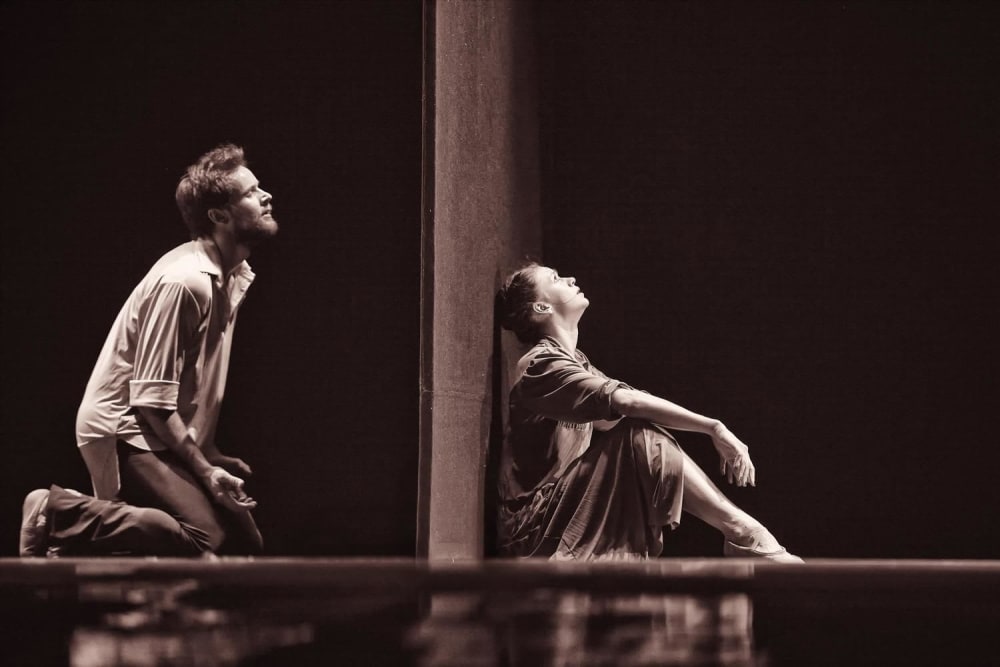 Boris Eifman's ballet, which premièred in Saint Petersburg in 2011 but is now being seen for the first time in Britain, takes as its subject the lovers and the creativity of the famous French sculptor.
In 1864, when he was in his early twenties and not yet successful, Rodin began to live with seamstress Rose Beuret and had a child with her. It was nearly twenty years later, when he took over teaching a group of young women artists who shared a workshop, that he met Camille Claudel and began a passionate relationship with her, though he did not leave Rose.
Camille, the elder sister of poet Paul Claudel, shortly after started working in Rodin's own workshop as his apprentice and became both his muse and his lover, a relationship that lasted nearly a decade until Camille withdrew from it, though they still saw each other.
For a time, Camille had some success as a sculptor but from 1905 she showed signs of increasing mental illness, accusing Rodin of leading a conspiracy against her and destroying much of her own work until in 1913 she was admitted to the asylum of Ville-Évrard.
All this is in Eifman's ballet, not as a simple narrative but exploring its emotional complexity, beginning in the mental hospital with a chain of white-clad, institutionalised women and then going back to present a world of art students and artists and their passion and creativity through dramatic dance.
Eifman loves the sweeping, theatrical gesture and his choreography, in sculptor Rodin's first appearances, is overblown in a romantically old-fashioned way but is continually inventive. In this work, he seems less interested in steps and footwork than in shape-making, which is entirely appropriately for its subject, sometimes producing surprising contortions that place considerable demands on the dancers. There is continual invention in the creation of lifts, holds and intertwinings.
His images, aided by the strong colour sense of Olga Shaishmelashvili's costumes (with flesh-toned bikinis to make bodies seem nude or sculpted clay) and especially by Zinovy Margolin's sets, which silhouette industrial-looking windows and stairways, are clear cut and powerful and very precise: at one point a building is peopled with dancers, each face in profile, looking like a huge cut-paper silhouette. He makes interesting use of a sculptor's revolving modelling table and fills frames with bodies that match the spirit of Rodin's works.
Most striking is the way that he represents the act of sculpture making, shaping dances like clay whether bending their bodies to gradually form the finished statues or complex configurations or covering them with cloth like a huge lump of clay through which hands create limbs and faces.
He is served by some excellent dancers. I saw Oleg Gabyshev as Rodin, capturing both the energy of the younger man and the authority of the more mature sculptor. Yulia Manjeles was Rose Beuret, a sharp characterisation, straight-backed and respectable compared with the bohemian artists.
Camille Claudel was danced by Lyubov Andreyeva, a charismatic performer, especially when interpreting Camille's mental breakdown and in an exotic duet with Dimitry Fisher as well as in her angular pairings with Gabyshev.
But this is a strong company throughout and its dancers, slowly metamorphosing into sculptures, are fascinating to watch.
Reviewer: Howard Loxton