Roger Rees in What You Will

Apollo Theatre, Shaftesbury Avenue
–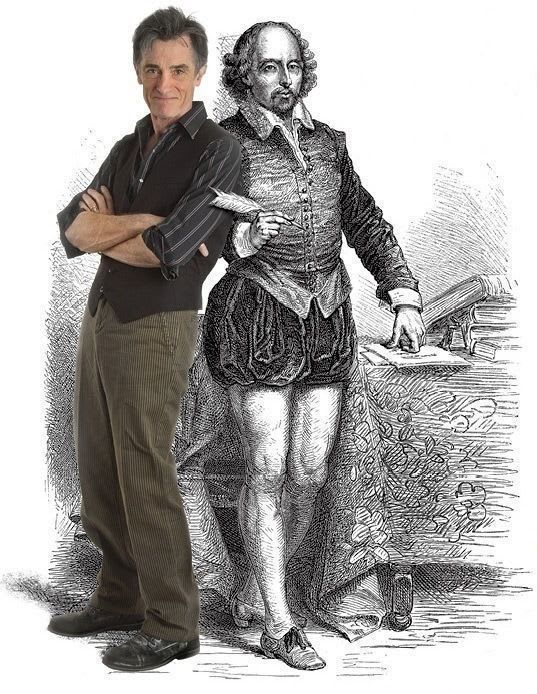 Many may know that What You Will is the subtitle for Twelfth Night; Shakespeare's contemporary John Marston had his play of the same title around at the same time and who got there first is debatable.
Roger Rees—Tony and Olivier award winning, Emmy nominated, and television actor—doesn't mention this point but does pack ninety minutes of his one-man show with personal anecdotes (some sweet, some poignant) and pieces from familiar plays and sonnets that are delivered with an ease and clarity that made me yearn for someone to cast him now as Romeo, just to hear those lines again.
Sadly, the need for a younger Romeo means this won't happen on stage, but I urge anyone who loves Shakespeare or who is interested in the life of an actor to go to the Apollo to hear Mr Rees's delivery (and while on the subject of Romeo and Juliet, his Nurse—later in the evening—demands that a male actor of this calibre be cast in the role).
Beginning with some of the slurs that seem to do the rounds on a regular basis (that Shakespeare is rubbish and didn't write the plays anyway) we move straight to the chorus from Henry V that clearly proves why Shakespeare isn't rubbish at all, particularly when performed by a seasoned actor who understands every nook, cranny, and nuance of line and meaning.
The show follows a career trajectory, starting with those early days of silent, anonymous spear / shield carrying along with actor Ben Kinsgley, progressing to the first speaking part (via a sojourn as a young scenery painter), and moving on to the major roles such as Hamlet).
Between extracts, that include Shakespeare through the lens of Charles Dickens and early literary critics such as William Hazlitt, are some really very funny lines from school essays (the actor is also a teacher) that I am still thinking of this morning, particularly the amount of "quilt" in the Scottish play.
We learn so much: about theatrical agents, the actor's favourite actors, how it actually feels to prepare for one's entrance on stage, the problems of unwanted audience participation, and that Shakespeare's supposed birthday is shared with Germany's National Beer day.
Above all, if we could encapsulate what it means to have charm (or, what you will), then Roger Rees's cup simply overfloweth.
Reviewer: Anita-Marguerite Butler