Romance Romance
Book & lyrics by Barry Harman Music by Keith Herrmann
Above the Stag Theatre
–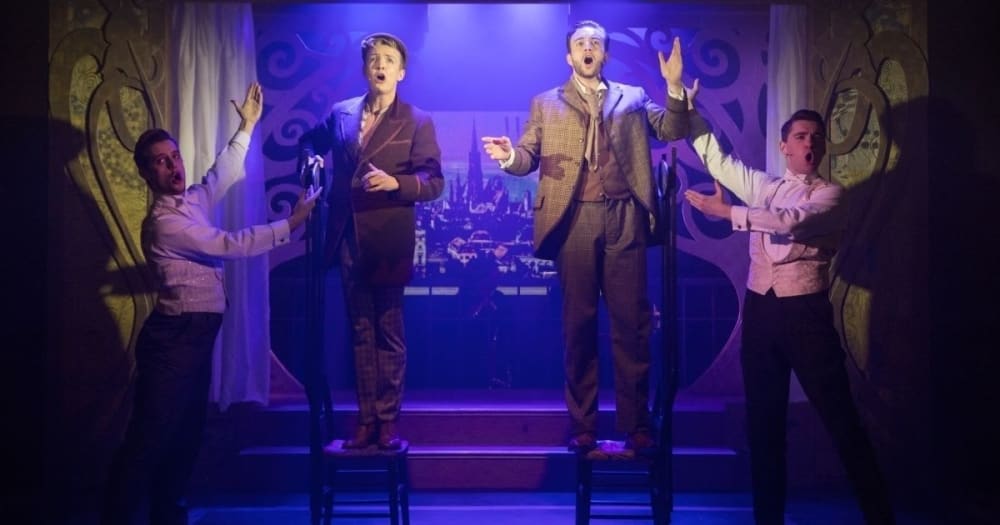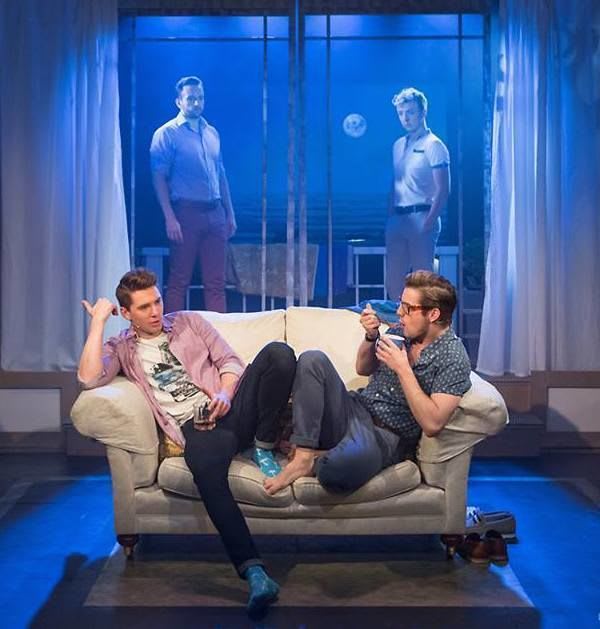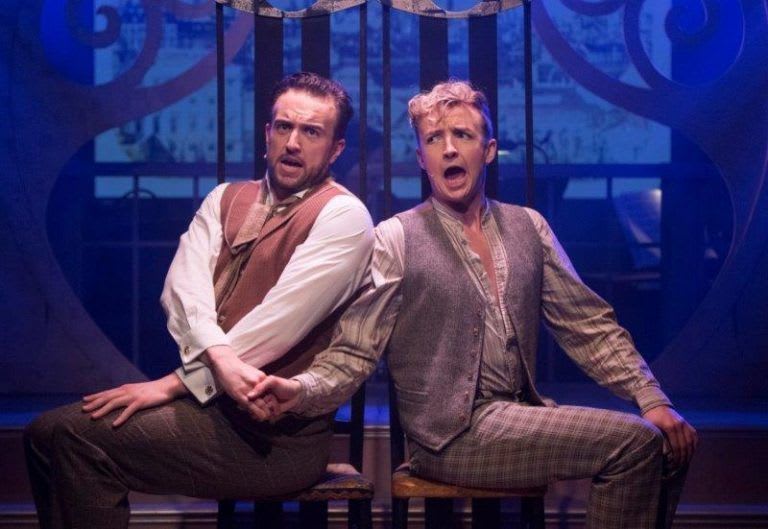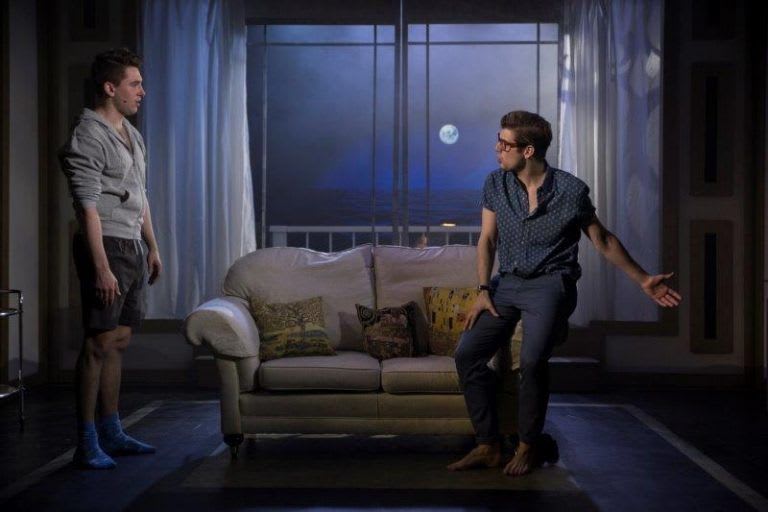 When it premièred Off-Broadway in 1987 and for its run on the Great White Way, this was a musical about heterosexual couples, but for this London revival, writer Barry Harman has reworked it with just a few deft word changes to make it about male-on-male pairings.
In fact it isn't one musical but two: one set in Vienna at the cusp of the 19th and 20th centuries; the other in the Hamptons during a present-day summer—two separate stories linked by the theme of romance.
The first, The Little Comedy, is based on an Arthur Schnitzler short story about two well-to-do people who, dissatisfied with their liaisons among their own class, pass themselves off as poor people to go searching for love. Like the original, it is told in a sequence of letters that are acted out.
Handsomely masculine Alfred is bored with those he meets "in this city of predatory gigolos" while the slightly precious Valentin has just ended a relationship that has run its course. Though dressed for their new roles, they haven't thought them through and when by chance they pick up each other have to quickly invent their backgrounds. Alfred poses as a penniless poet, Valentin says he works in an abattoir: he may not be butch but now he's a butcher's boy. Taken in by each other's stories, they become an item and, since neither can take the other home without revealing who they really are, they go away for a weekend in the country.
The country proves boring and, back in town, each decides to admit his subterfuge.
Designer David Shields dresses them stylishly and decorates his setting with Secessionsstil flourishes and Klimt-like patterns that are perfectly in period and frame a poster view of Vienna.
Blair Robertson is a debonair Alfred and Jordan Lee Davies a Valentin who, with just a glance, coyly engages the audience. With Alex Lodge and Ryan Anderson as their valets as support, they make a lively quartet in sprightly numbers and dance routines staged by Summer Strallen.
From polka to waltz and, of course, happy ending, it has a light touch. A wry reflection of in-built class prejudice may be implicit, but this is fairy tale romance. The plot, like the songs, is "pure operetta", and that's not just my comment: Valentin himself says so.
The second half of the show is Summer Share, based on Jules Renard's play Le Pain de ménager but with the characters now changed to be two pairs of New Yorker gay lovers who take a house in The Hamptons for a shared summer break.
While Steven Dexter's direction kept the first half very fin-de-siècle, things now become very present-day in both look and song. The setting is unchanged, except for now looking out on a clear sky, but a sofa, net curtains and lighting make it totally different.
Sam (Alex Lodge) and Ben (Jordan Lee Davies) are in a long-standing relationship and so are Jeremy (Ryan Anderson) and Leonard (Blair Robertson), their happiness celebrated in the quartet "So Glad I Married Him", but no marriage is entirely perfect.
Though their partners have gone to bed, Sam and Jeremy stay up late, talking. Best friends since college days, they like to confide in each other and, though they have both been faithful to their partners, start to discuss their irritations and frustrations, expressed in the touching "Words He Doesn't Say", and then the possibility of infidelity. What starts a mild flirtation gets taken further.
Romance in The Hamptons is not as rose-tinted as in Vienna, but it still has a happy ending.
Barry Harman's revision of his script to make his characters all male works well and this polished production serves it well with a sophisticated staging, strong performances and a great band under the direction of Aaron Clingham.
Reviewer: Howard Loxton