Romeo and Julia
Boris Blacher
Deutsche Oper am Rhein
Operhaus Dusseldorf, Germany
–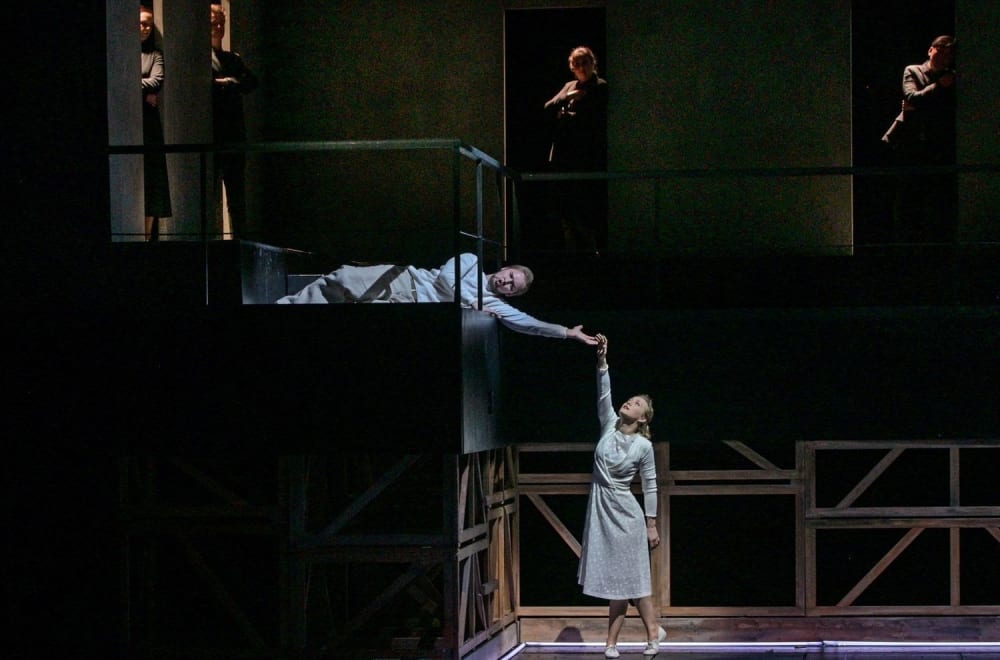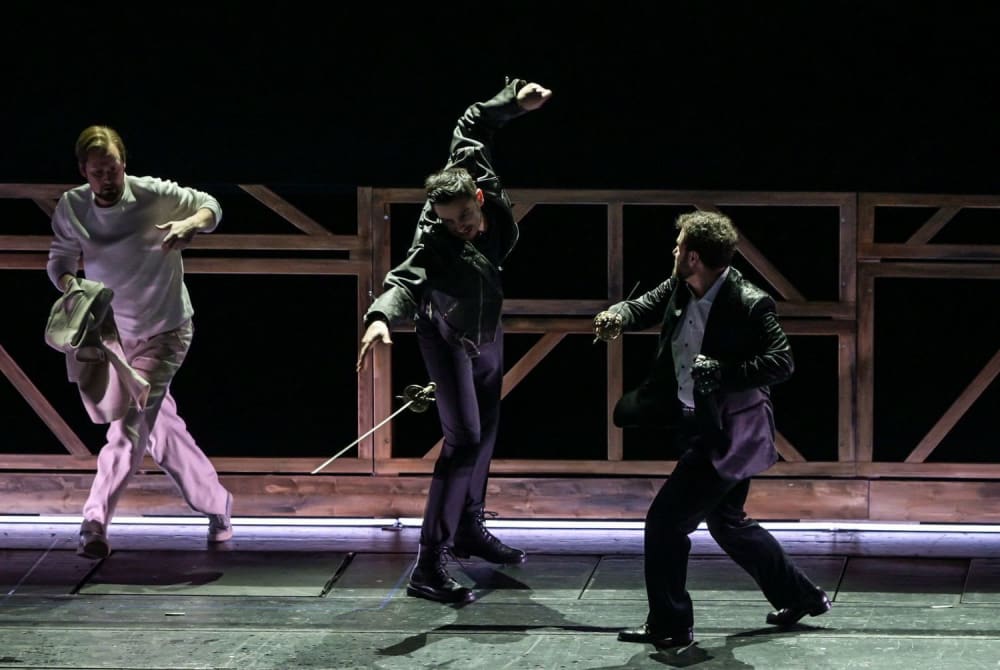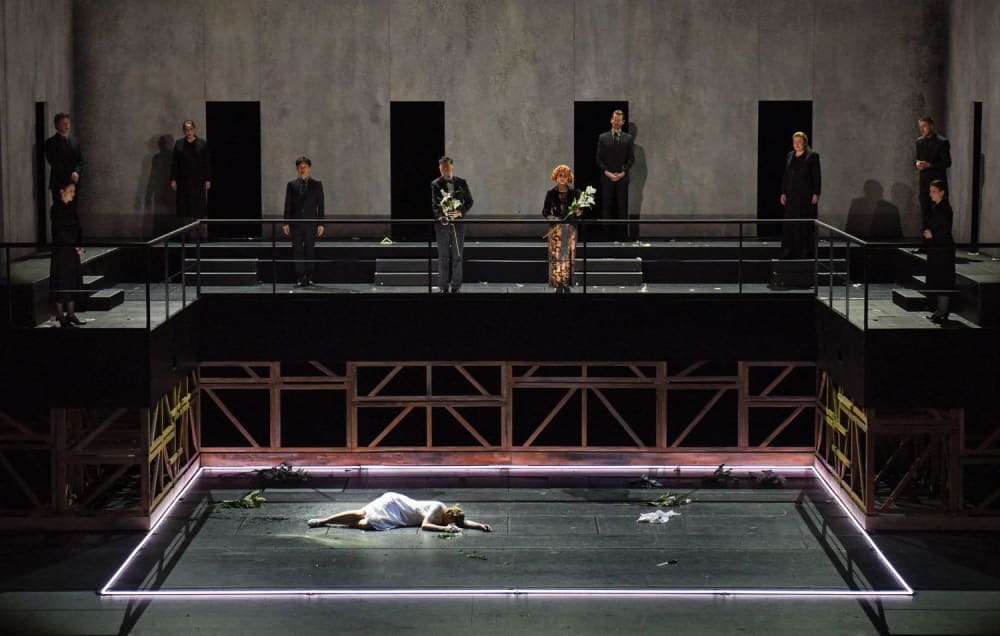 Shakespeare's doomed young lovers have inspired many operas, most notably by Bellini, Berlioz, Gounod and Tchaikovsky.
The German-Baltic composer Boris Blacher (1903–1975) is considered one of the most influential music figures of his time. His career was cut short by the Nazis who found his music degenerate and banned it.
Romeo and Julia, a chamber opera in three acts with cabaret, was composed during World War 2 in 1943 and had its world première in 1950 at the Salzburg Festival.
The opera is largely oratorical. It is not romantic. It is not emotional. It is analytical. It is intellectual. The text has been condensed to its essence. The singers are quoting Shakespeare rather than acting him. For many, it will be a collector's item.
Mamel Schmitt's production, conducted by Christoph Stocker, opened in March 2021.
Romeo and Julia take the stage. All the other characters are relegated to a galley above the stage. There are eight doors in and out of which come the eight singers who act as chorus and sometimes play the other characters. They observe and comment on the action below them. They smoke and drink champagne. They also throw flowers and hand out bottles of poison.
Jussi Myllys and Lavinia Dames are on the mature and dull side. It is difficult to believe they are Romeo and Juliet and care whether they live or die.
The most original character is the chansonnier, a drag artiste, dressed as Queen Elizabeth I and later as Marlene Dietrich. He is acted by Florian Simson in the cynical Berlin willkomen cabaret manner.
Reviewer: Robert Tanitch