Romeo and Juliet
William Shakespeare
Custom/Practice
Corn Exchange Newbury
–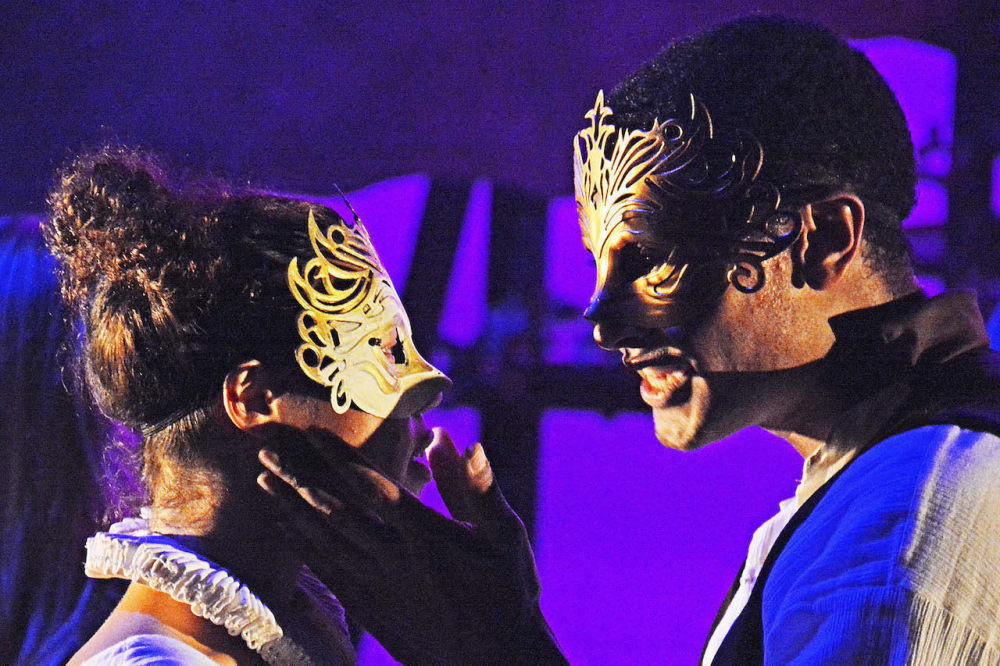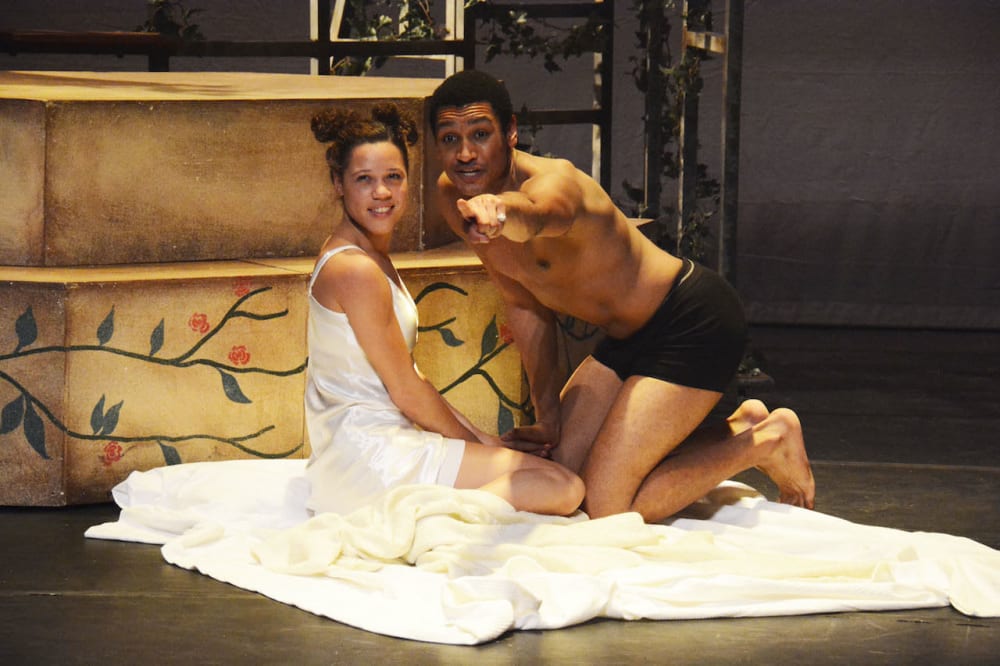 Custom/Practice Theatre Company's new interpretation of Romeo and Juliet is a dynamic and powerful production.
Founded in 2010, this London-based company strives to reflect the cultural diversity of Britain today whilst remaining true to Shakespeare's original text.
The young, energetic cast give strong physical performances that fuse impressive dance and movement with muscular language and it works extremely well.
The simple set uses a raised rostrum to represent the meeting space in the square in Verona, which is also used as the tomb. Decorated trellis provides Juliet's balcony and Friar Laurence's cell.
It is all beautifully lit by Nic Farman's atmospheric lighting, which, combined with Edward Lewis's dramatic sound and composer Michael 'Mikey J' Asante's music, creates a powerful backdrop to the play.
This tragic tale of the star-crossed lovers bursts onto the stage as the rivalry between the two households of the Montagues and the Capulets erupts with violence and impressive fight sequences.
Arun Blair-Mangat perfectly captures the youthful adolescence of the young besotted lover Romeo and Juliet is played with an initial vulnerability and teenage petulance that develops into a spirited determined and mature performance by the excellent Remmie Milner. The chemistry between them is palpable.
As the long-suffering Nurse, Michelle Cornelius is splendid and flirtatious as the perfect go-between as she tries to facilitate Romeo and Juliet's plans for marriage.
Lord Capulet (Lorenzo Martelli) is planning an extravagant ball where he will introduce Juliet to Paris (Gianbruno Spena) as her prospective husband.
Benvolio (Nathanael Campbell) and the drug-taking, feisty Mercutio (David North) persuade Romeo to gatecrash the ball that leads to their discovery as the enemy by Tybalt (Nathan Armarkwei), "the king of the cats."
He challenges Romeo to a duel, that ends in Mercutio being fatally wounded and Romeo in an incensed rage killing Tybalt.
This leads to the Prince (Naomi Heffernan) banishing him from Verona and separating him forever from his new bride, although they do meet up to for one night to consummate the marriage in a tender scene.
Sam Patrick brings some welcome humour as Peter that contrasts with his role as the earnest Friar Laurence who marries Romeo and Juliet in a secret wedding and devises a plan where Juliet can feign death and eventually be reunited with her husband Romeo.
An undelivered letter from Friar Laurence to Romeo leads to the tragic death of both Romeo and Juliet and the ultimate reconciliation between the two warring households.
The dramatic striking climax is theatrical powerful, then joyously ends in a hip-hop dance sequence.
Astutely directed by Rae McKen with spirited choreography by Kenrick 'H2O' Sandy, this splendid production was enthusiastically applauded by the large school audience who were totally engaged throughout.
The production tours to Northcott Exeter, Gulbenkian Canterbury, White Rock Hastings, New Wolsley Ipswich and Malvern Theatres.
Reviewer: Robin Strapp