Romeo and Julie
Gary Owen
National Theatre and Sherman Theatre
National Theatre (Dorfman Theatre)
–

Listing details and ticket info...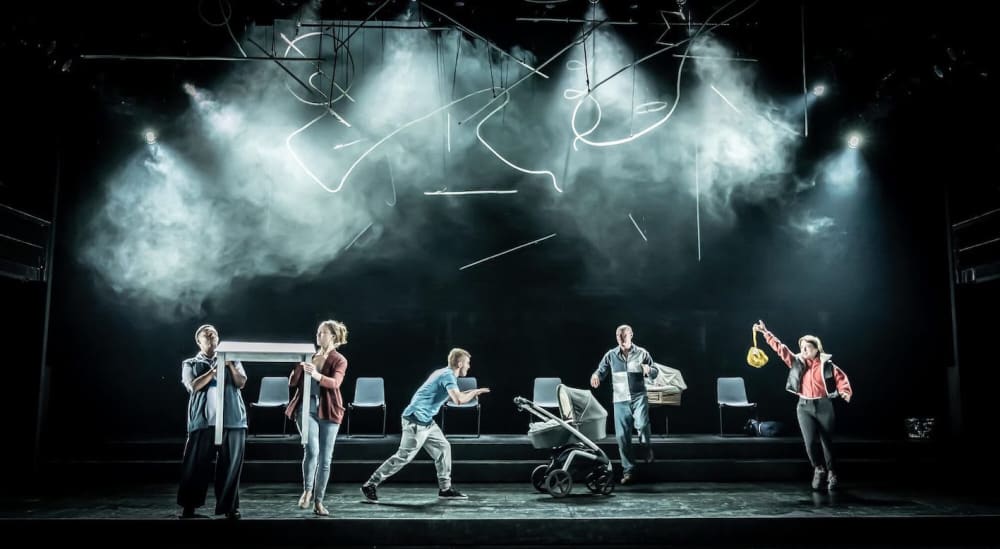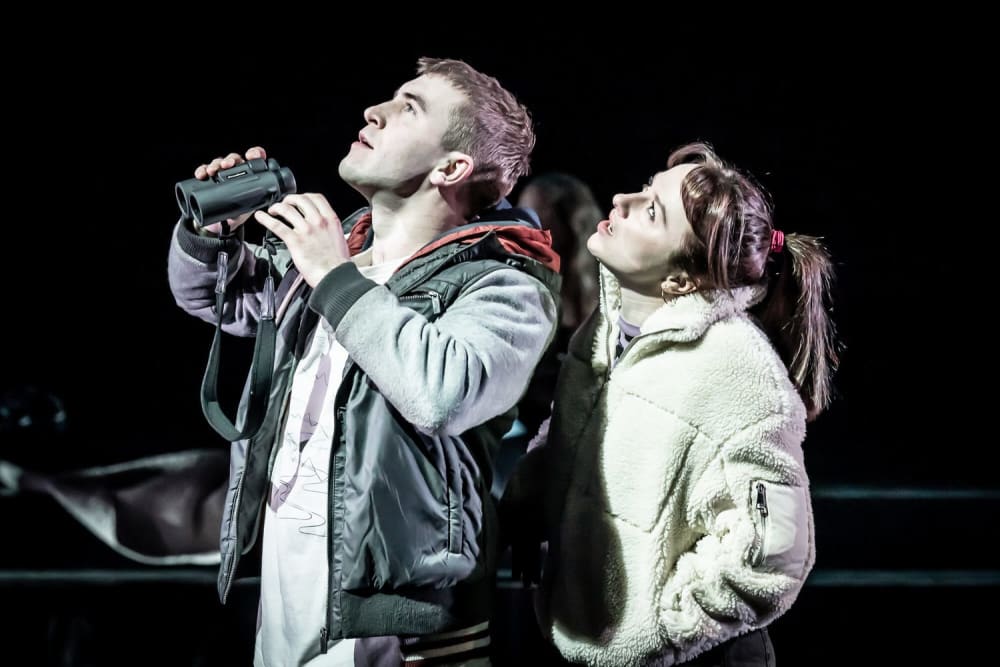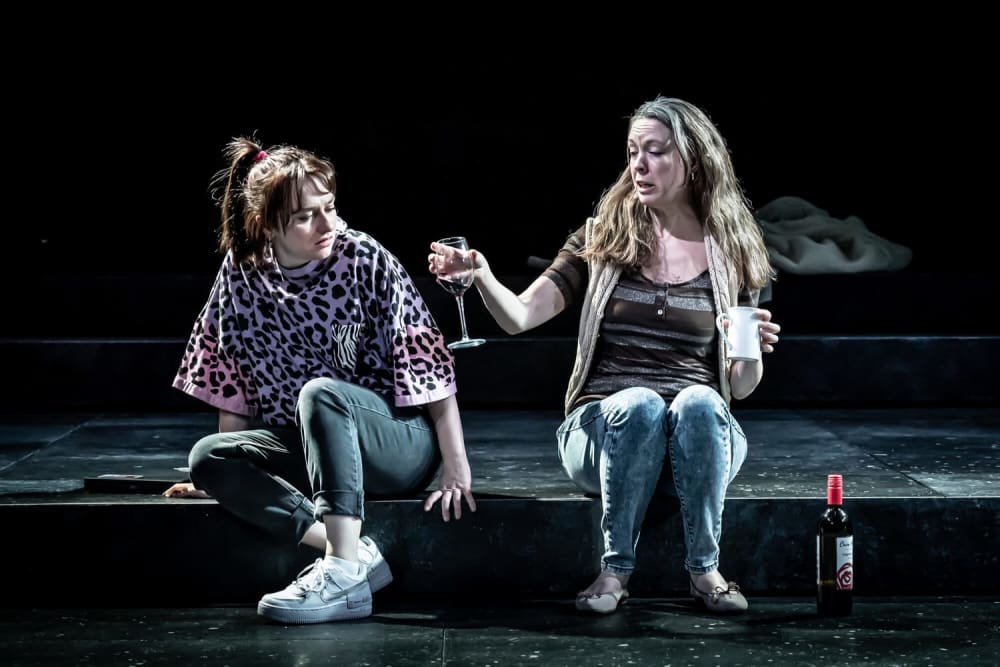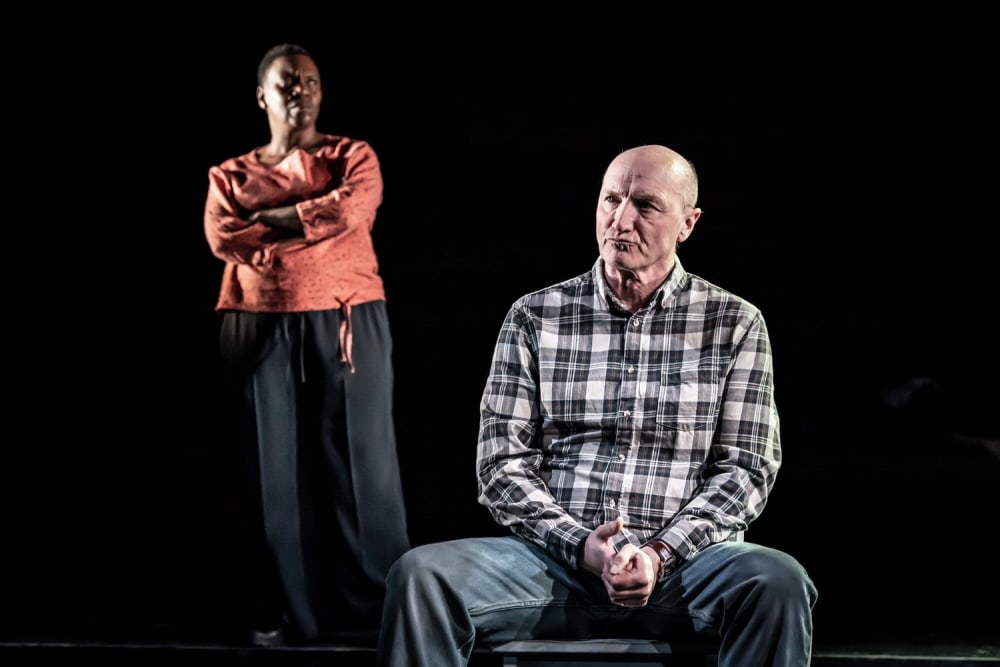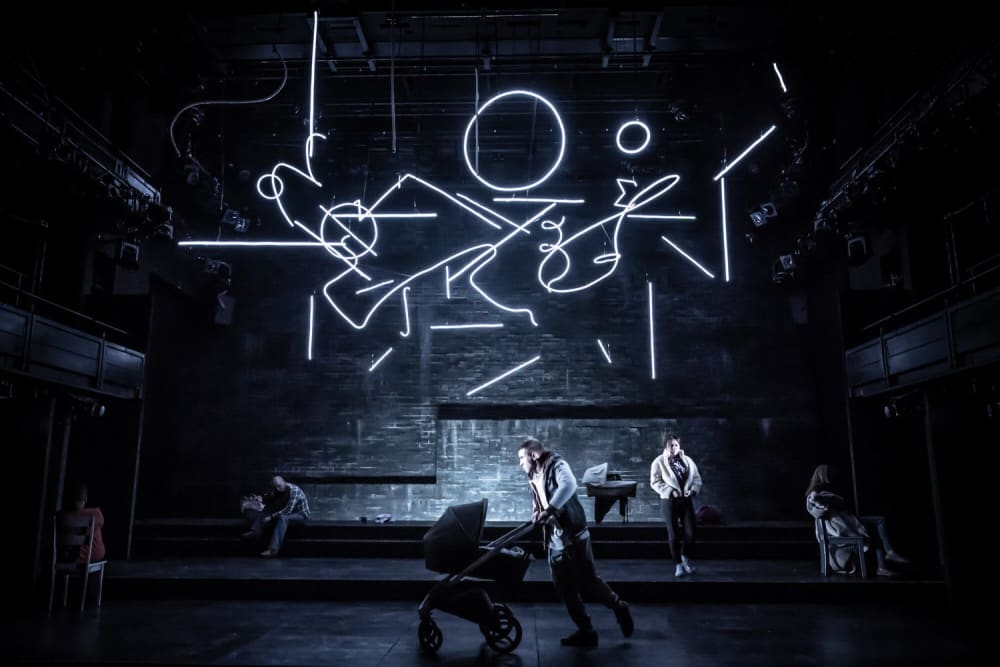 It's a Sin's Callum Scott Howells as an 18-year-old Romeo trying to cope with the poonami in his baby daughter's nappy as he tries to change it is absolutely hilarious. Is this what would have happened had Friar Lawrence's message reached Romeo safely and he and Juliet escaped together? It kicks off Gary Owen's play which, though inspired by Shakespeare's tragedy, has only tenuous links with that story.
In Splott, a working class suburb of Cardiff, Romey found himself a father, the result of a one-off encounter. The mother wanted to put the girl up for adoption but he didn't, though his alcoholic mum's all set to get social services to take her. "It's too much for you," she says, "you're only a kid yourself," but she's not going to help. She had quite enough when he was born. However, he bonds with the baby and tries to look after her. The challenge exhausts him.
When Julie (Rosie Sheehy) first sees Romey, she thinks that he is homeless, a prime subject for the community service she is set to undertake. Discovering what a caring, good soul he is, she draws closer to him and to his baby.
These youngsters may live only a few streets from each other but they come from very different households. His mother a liability rather than a helpmate, his future a bleak one, while Julie's hard-working father and care-worker stepmum are solidly behind her aspirations: since she was 12, she has had her heart set on getting to Cambridge and being a physicist but his vulnerability and her confidence seem to compound an attraction. In a ballet-like episode, they become excitingly physical and that has repercussions that drive the plot further. Cambridge and the future are brought into question. In a savage scene, Julie's father Col (Paul Brennen) turns against them when she seems to be throwing her future away.
Rachel O'Riordan's bold production has busy scene changes to a pounding music to drive things forward, though we get real idea of what's involved to survive in their circumstances. Anita Reynolds as Julie's stepmother Kath speaks movingly of the pressures that work in care homes puts on those that do it. As Romey's mum, Barb Catrin Aaron gives us glimpses beneath her hard exterior, but what drives her to the bottle?
Educational opportunity, parenting, abortion, social responsibility may all be touched on, but Owen lightens the serious, there is a comic thread throughout despite the situation and a particularly lyrical moment when Julie get Romey to look at the stars and track a space station, with the neon squiggles of Hayley Grindle's setting being both constellations and the symbols of physics and mathematics.
Callum Scott Howells makes Romeo so obviously caring that you can't help but like him, though he overdoes the grimaces and physical quirks that display the character's insecurities. As Julie, Rosie Sheehy is clever and confident but with no illusions: neatly skewering a Cambridge interviewer's elitist assumptions.
This isn't an updated Romeo and Juliet, its young lovers face quite different problems. If there is tragedy here, it is a different kind.
Reviewer: Howard Loxton