Romeo and Juliet
William Shakespeare
Regent's Park Open Air Theatre
Regent's Park Open Air Theatre
–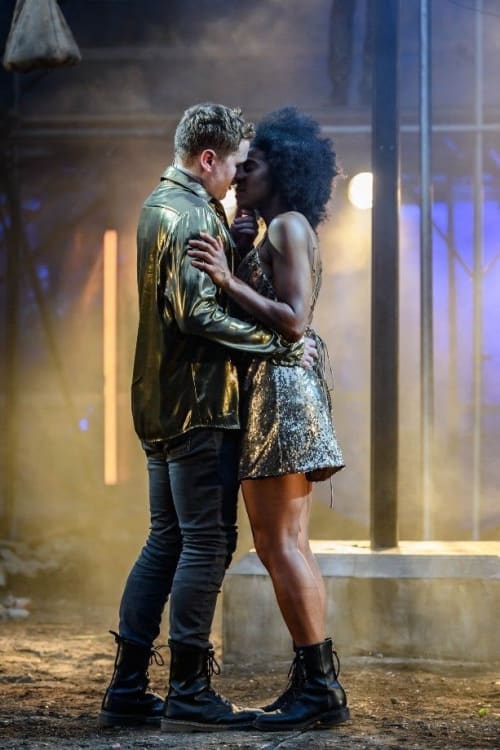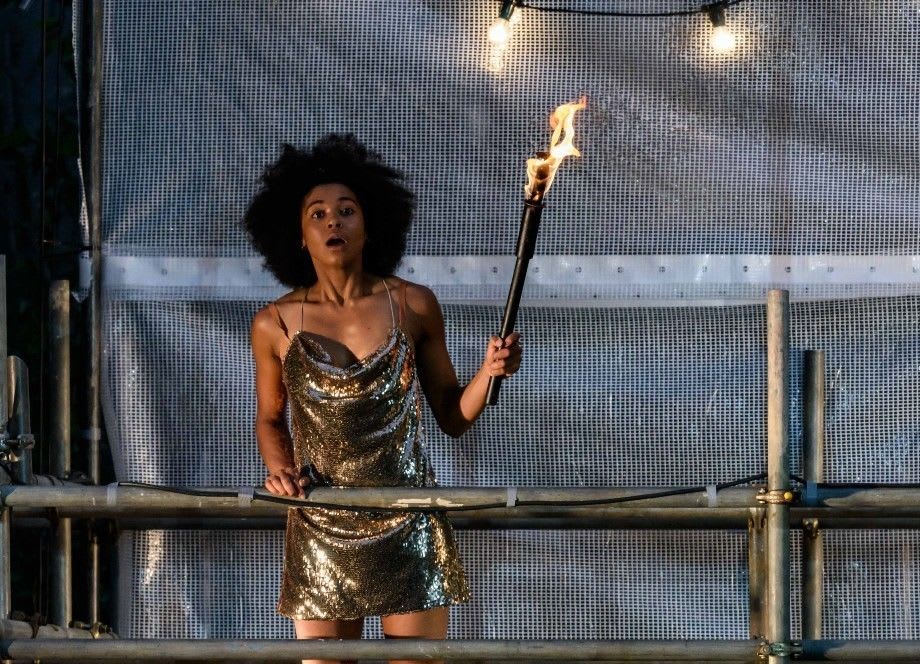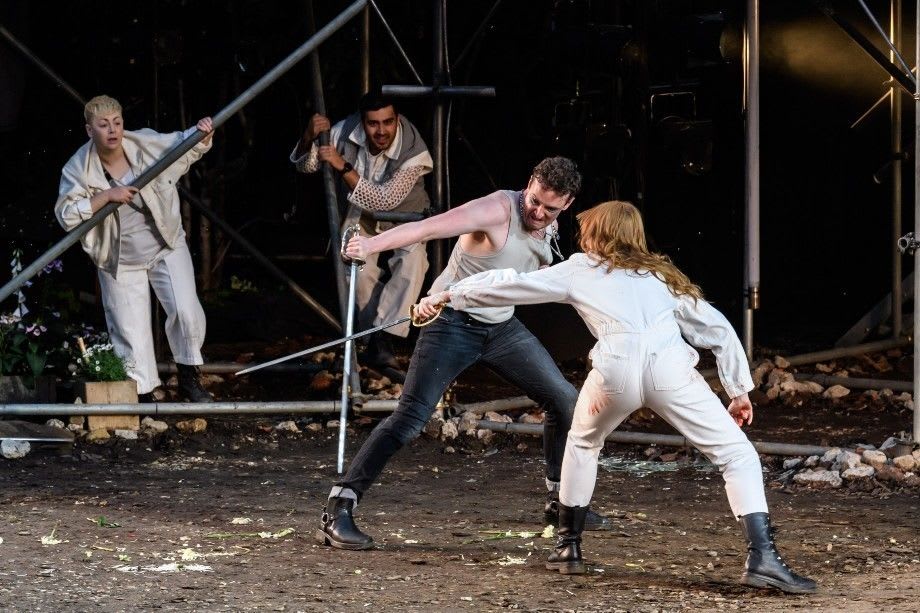 There is clarity and speed to the Regent's Park production of Romeo and Juliet directed by Kimberley Sykes that never lost my attention. It gathers pace by dispensing with the chorus, most of the comedy and much of the end sequence in the tomb.
Isabel Adomakoh Young as Juliet is full of energy, very quickly certain she wants Romeo. Joel MacCormack as Romeo is much more reserved with a reflective manner that seems to ponder everything, his body held sometimes stiffly even when declaring love for Juliet.
I wondered if COVID concerns had insisted on them remaining so separate, but there was even a distance in tone and gesture as if to discourage the virus from leaping into each other's bodies. When they do eventually fleetingly hug on the night of their wedding, it is a number of floors up a curious scaffolding.
There is certainly plenty of physical energy to Cavan Clarke's performance as an engaging Mercutio. The gentle, warm sensitivity of Emma Cunniffe as the nurse is a more interesting performance than is often delivered for this character. The casting of Michelle Fox as an irritable female Tybalt reminds us that women can also be violent.
Among the minor things that puzzled were the lighting of six columns of fire in the tomb that burned so fiercely, it even warmed those of us on the upper-level seating
There were things I missed. Less is made of the abuse of fourteen-year-old Juliet in a scene where her parents order her to marry their choice of husband. Given the play was probably written about the same time as A Midsummer Nights Dream where threats of violence and death accompany men's proposals of marriage, we should expect the issue of consent to also be important in this play.
The production does seem to lack any driving interpretation, but clarity and speed make it an entertaining performance.
Reviewer: Keith Mckenna