Romeo and Juliet
William Shakespeare
Rosemary Branch Theatre
–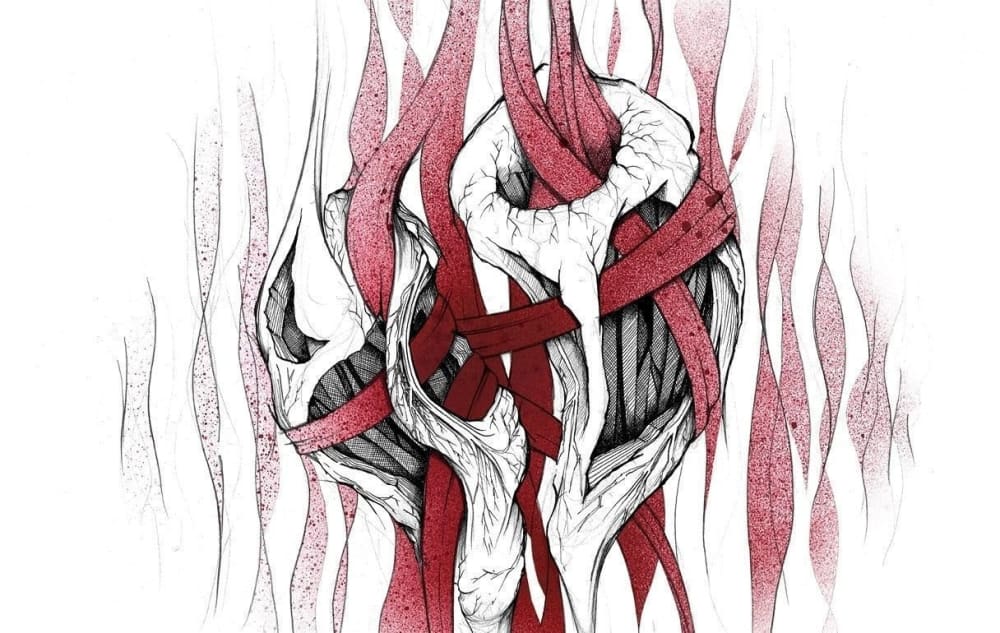 "Can this cockpit hold the vasty fields of France" asked Shakespeare, and feared to "disgrace, with four or five most vile and ragged foils, the name of Agincourt". He had the wide spaces of the Globe. How much more challenging for our fringe theatres take on presenting Shakespeare when he asks for action on a large scale.
Romeo and Juliet doesn't ask for armies like Henry V, but how do you fit Verona's busy public square and the brawling factions of the Montagues and Capulets into the tiny Rosemary Branch? Will the front row get a foil in the face?
In fact director Bryony J Thompson not only solves the problem of staging this tragedy of "star crossed" lovers in a small space but keeps the playing time within Shakespeare's "two hours traffic" if you exclude the interval. Admittedly the text is cut, necessary partly because with a cast of only seven, some characters have had to go and all except the title roles are doubled or trebled.
There is no Lord Capulet or Lady Montague, no Peter and no Rosaline (though for a moment I did think Catherine Rowney's cross-gender Benvolio might be she). If really needed lines are reassigned. With no crowd to fill Verona's square the brawls become more personal affairs that can take place in an alley and when knives replace swords the weapons demand less fighting space.
Her own designer, Thompson, has dressed it in no fixed period but in a romantically evocative Byronic style with tight black jeans, turned-down boots and well-cut tunics and waistcoats that sometimes lash diamonds or gold buttons to show aristocratic wealth. She has deftly devised the doubling so that an actor can go off, or even just turn around, and add a skirt or cape to change character instantly, at the same time clearly marking the change to the audience.
She opens with an elegant stage picture: two white drapes stretch out from a fairy-light-lit rail to sweep down to the audience flanking a rich red carpet. Behind them is a matching red scaffold that can serve as Juliet's balcony and tomb. Quite why a man's face should be peering out between them is baffling. In a programme note she tells us that she's adding a sound score and he could have been the DJ. In fact he turns out he is the Chorus.
Jason Eddy (who is in fact responsible for the sound score together with stage manager Jim Seconde) is a clearly-spoken Chorus and would be even better if he wasn't made to ignore the audience and fiddle with the drapes. They are irritatingly rearranged continually, and quite unnecessarily, to mark a change of location.
It is a young cast, so, appropriately, Juliet seems very young indeed, a girl still dreaming of her fairytale Prince Charming. Carla Kingham and her Romeo Benjamin Ireland give us a pair of romantic lovers, not teenagers driven by sexual excitement. That first kiss from Romeo is probably her first real kiss ever, though she doesn't seem as surprised by it as you might expect.
Mercutio has become his friends' tame entertainer: Barry McStay plays him as an Irish performing monkey, all gesture, so busy punctuating the Queen Mab speech with jabs and jerks that you don't hear it. He can do better, and does as a restrained and elegant Paris.
Philip Honeywell is a dark, rather sinister Tybalt and there is a lovely Nurse from Mark Rush. He gives us a slow-thinking country woman, played just as one of Shakespeare's company's clowns might have performed it. He doesn't bother with bosoms and indeed the lines about being Juliet's wet-nurse are cut so maybe it is not to intended as cross-gender, which is perhaps why his top half plays feminine his bottom half rushes abound like a young man.
The story is clearly told and some of the verse comes through strongly but these young actors don't yet have the projection and clarity to play with their backs to the audience or in unlit areas as is often demanded of them and Romeo's diction is too often swamped by his emotion.
The director's "experiment" with sound is in fact in a continuing tradition. The cinema film score was itself a continuation of previous theatre practice and musical support seems back again now in mainstream theatre. Here she doesn't use themes that compete with the verse but mainly a background murmur or pulse with an increase in volume to heighten emotion.
However, the actors do need to cap it and they can't yet do so. What they lack in experience and voice power they make up for with energy and enthusiasm and as the run continues may find a better balance.
Reviewer: Howard Loxton