Romeo and Juliet
William Shakespeare
Royal Shakespeare Company
Royal Shakespeare Theatre, Stratford-upon-Avon
–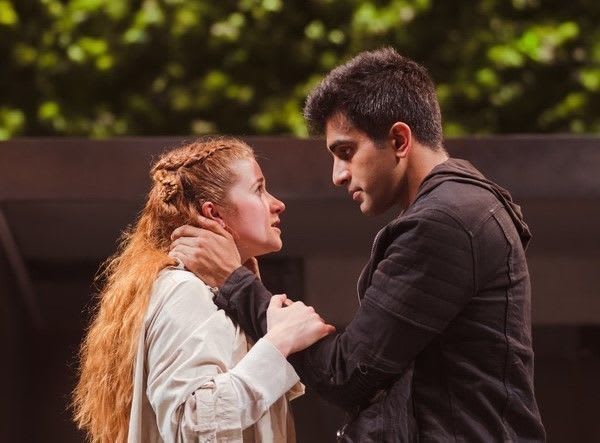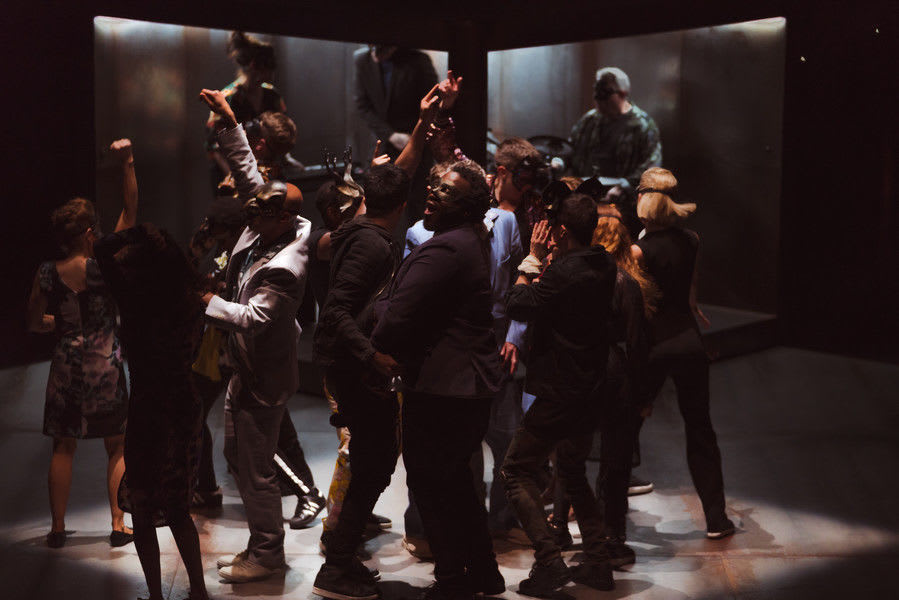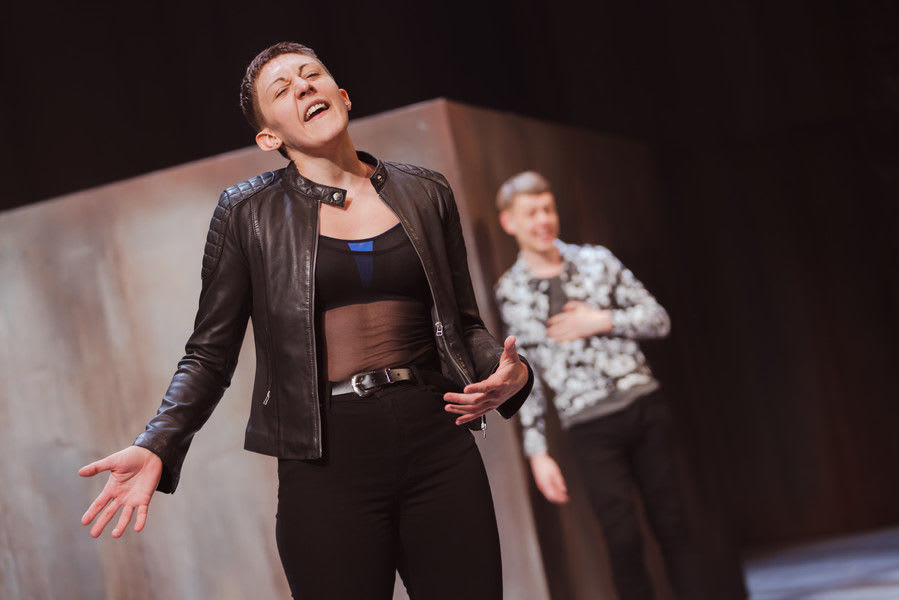 They might better have called it Juliet and Romeo, for there's no doubt who wears the trousers in this feminist production by Erica Whyman.
Karen Fishwick's Juliet may be only 13 but she's a blazingly confident girl, trailing wavy red locks as if charged with electricity, and clearly the dominant partner without whose drive this hesitant Romeo might still be pining in the pines.
And it's not just her. At every crucial stage in the action, it's women calling the shots: Mercutio, whose taunts get the death toll rolling, is played with a West Side Story swagger by Charlotte Josephine; the prince, who banishes Romeo, is a stately Beth Cordingly; and both the apothecary who supplies the poison for his suicide and the messenger who fails to prevent it are played—you've guessed it—by a woman, Katy Brittain.
As if it's not enough for the lad to be dominated by these angels of fate, he even gets a verbal kicking from Juliet's redoubtable maid, Ishia Bennison.
In typical current RSC style, it's all very socially positive, cross-gender, cross-race, and bring-your-own-accent, which can make the dialogue hard to follow. Forget magical romanticism. Set in and around a drab, concrete box of what might be an inner-city tenement with a knife-carrying culture, this production feels edgy and contemporary.
It's a challenging interpretation, not without merit, but it makes for the bleakest version of the play I've ever seen.
In its over-enthusiasm to find "fresh resonance," the show opens with an outpouring of youngsters declaiming about the two houses, Capulet and Montague, no doubt a laudable Youth Opportunities venture, but sadly reminiscent of those sixth form dramas enjoyed only by colleagues and parents.
Put aside the sociological overlay, however, and there are fine performances to enjoy, Fishwick leading the way with a clear-eyed, visionary bravura. I could see her as is a fiery Scottish Joan of Arc.
Bally Gill plays a dashingly handsome, impulsive, naïve, monumentally stupid Romeo, as passionate in anger as in love, highly impressive until the cold tomb seems rather to dampen his ardour in the final death scene.
Andrew French is a superb Friar Lawrence, modulating his delivery and timing like a concert soloist, and Michael Hodgson, as a deliberate counterweight to the female forces all around, throws such a violent rage as Capulet to a shiver through the audience.
Under his tirade, Mariam Haque's Lady Capulet quakes on her fashionable, shaky high heels. I cannot imagine Ms Whyman in such footwear.
Romeo and Juliet can also be seen live in cinemas on 18 July and transfers to The Barbican, London, from 2 November.
Reviewer: Colin Davison