Romeo and Juliet
William Shakespeare
Southwark Playhouse
Southwark Playhouse
–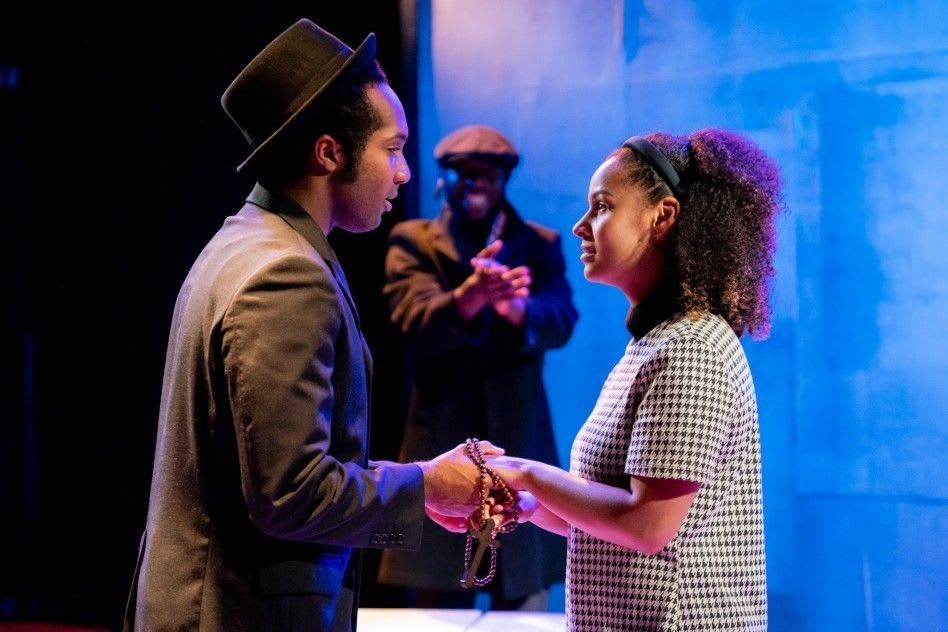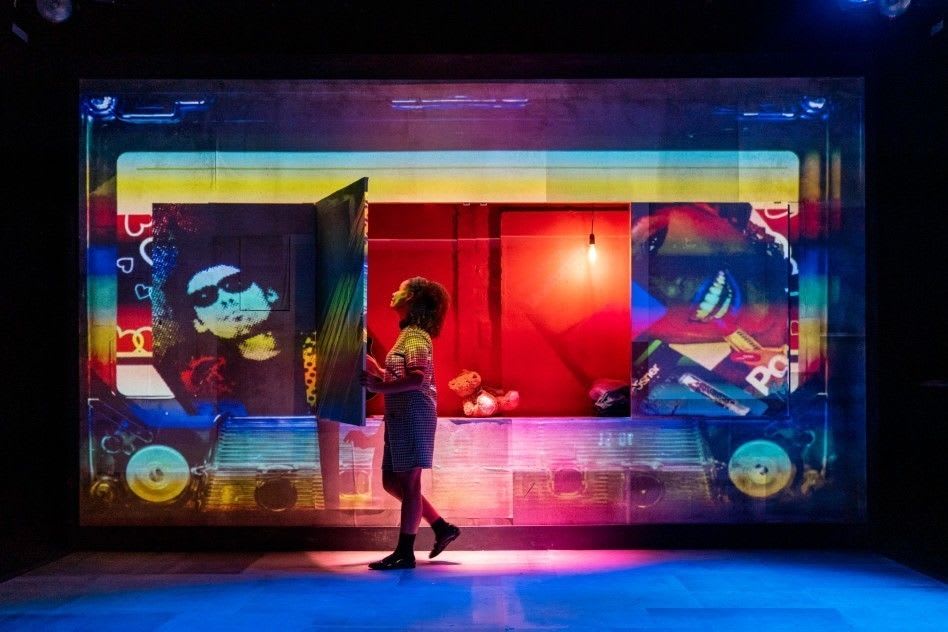 It's 1981 in the Southwark Playhouse production of Romeo and Juliet set in Brixton. The show opens with the sound of ska music. Projected onto the back wall of the stage are pictures of that year's riots sparked by police harassment of black youth. Later in the play, we will hear the haunting sounds of the song "Ghost Town" which asks "why must the youth fight among themselves."
The period clothes and the occasional insertion of lines such as Romeo being told to "leg it" when Tybalt (Fiona Skinner) is killed are the only other gestures to the 1980s. It gives the play a contemporary air while retaining the text and storyline in a swift, engaging hundred-minute performance.
A lively cast of six performs twelve parts. Every so often, they briefly engage with the audience sitting on three sides of the stage, asking them an amusing question, at one point giving them underwear to hold. The show is tilted towards humour rather than tragedy. Thus the exile of Romeo (Samuel Tracy) gets a laugh when it is announced that he is to be exiled to Basingstoke and the audience also laughed when they heard that Romeo didn't get the Friar's letter that might have prevented his death because the messenger was in quarantine with COVID.
More seriously, the rush to finish the play in a hundred minutes means we barely skim difficult moral issues such as the denial of Juliet's (Laura Lake Adebisi) right to choose when and whom she marries. That is a missed opportunity in the wake of the still topical debates about consent and the fact that the Southwark Playhouse's Shakespeare for Schools project is very generously offering free matinée seats to 2,000 local young people. Surely we should want them leaving the theatre talking intensely about the way Juliet's rights should have been respected.
Nevertheless, there is a lot of fun in this imaginative accessible production which includes Amy Loughton as the Nurse playing the saxophone to the rhythms of ska music and Anisha Fields's all-purpose back wall design that easily mutates from a pub with hanging bottles and dartboard into Juliet's bedroom.
Reviewer: Keith Mckenna