Romeo and Juliet
William Shakespeare
The Globe Theatre
The Globe Theatre
–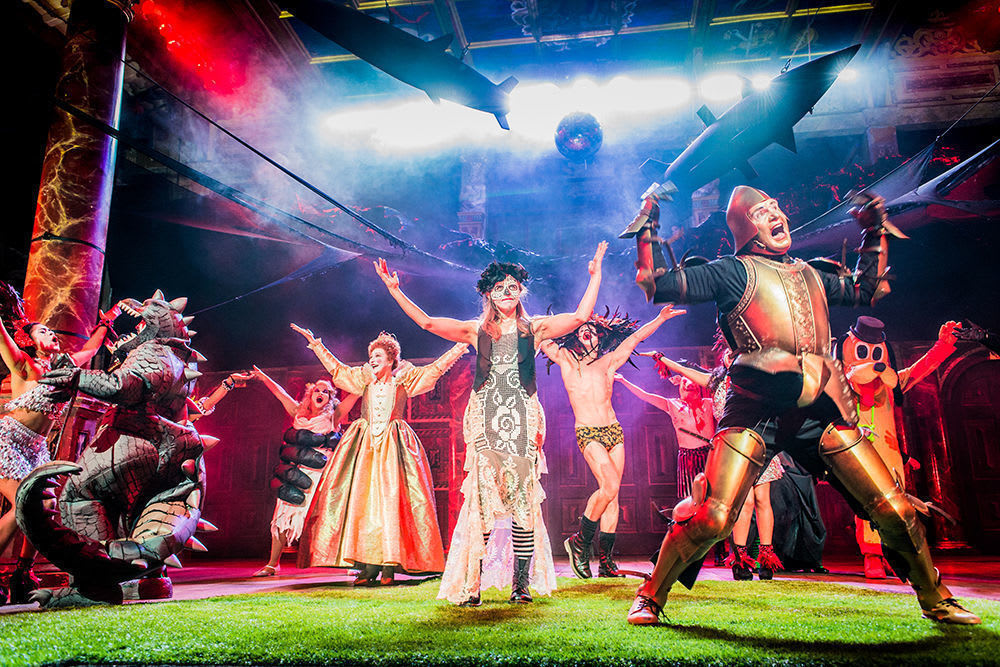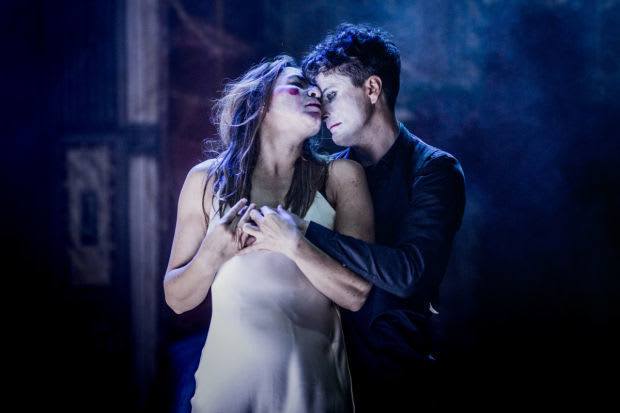 When you see Kirsty Bushell's Juliet and Edward Hogg's Romeo talking together, you know they are well suited. They are intelligent, witty and attracted to each other. The sexual tension between them is so strong that when, after the Capulet ball, Romeo approaches the solitary figure of Juliet who is reflecting on the evening, you can practically feel the audience urging them to touch.
There are a lot of interesting ideas in this lively, funny production. Mercutio (Golda Rosheuvel) is a woman with a playful romantic interest in Romeo, Juliet's mother (Martina Laird) is a depressive with a drink problem and the director Daniel Kramer occasionally plays different scenes at the same time so that for instance we see Juliet and Romeo's reaction to particular events cross-cutting each other almost as a dialogue.
Visually the performance is distinctive. The style is gothic Clockwork Orange, with white-face painted characters dressed in black sometimes wearing bowler hats and braces.
However, for the Capulet fancy dress ball, they dress up as cartoon characters. Pluto dances with a witch from The Wizard of Oz. Tybalt (Ricky Champ) turns up wearing a pig's head and carrying a bloody cleaver. The Tin Man joins the crowd. Together they all dance across the stage singing "YMCA".
Heading the event is Lord Capulet (Gareth Snook) in a dinosaur costume who takes time out to become sexually intimate with Tarzan.
The director Daniel Kramer doesn't entirely forget that the play is conventionally seen as a tragedy. His operatic opening gives us two women in labour on hospital trolleys beneath huge missiles that are pointing in different directions. Both women give birth to small coffins.
The missiles aren't part of any political topicality of the production. Neither is the scene leading up to the death of Romeo and Juliet in which Romeo uses a gun on those that have created the tragedy. They are just random additions dictated more by the look of the show than by the content.
It's all great fun and that's its weakness. There rarely seems to be any other purpose than fun. Ideas are not developed or linked together. The style seems to have no other point than to make us laugh.
Yet there are moments of extraordinary power. The death scene of Romeo and Juliet is exceptionally moving.
If only the production had a director with an integrated vision who could shape this cavalcade of odds and ends into something more than an excuse for a good laugh.
Reviewer: Keith Mckenna