Romeo and Juliet
Kenneth MacMillan
Birmingham Royal Ballet
The Lowry
–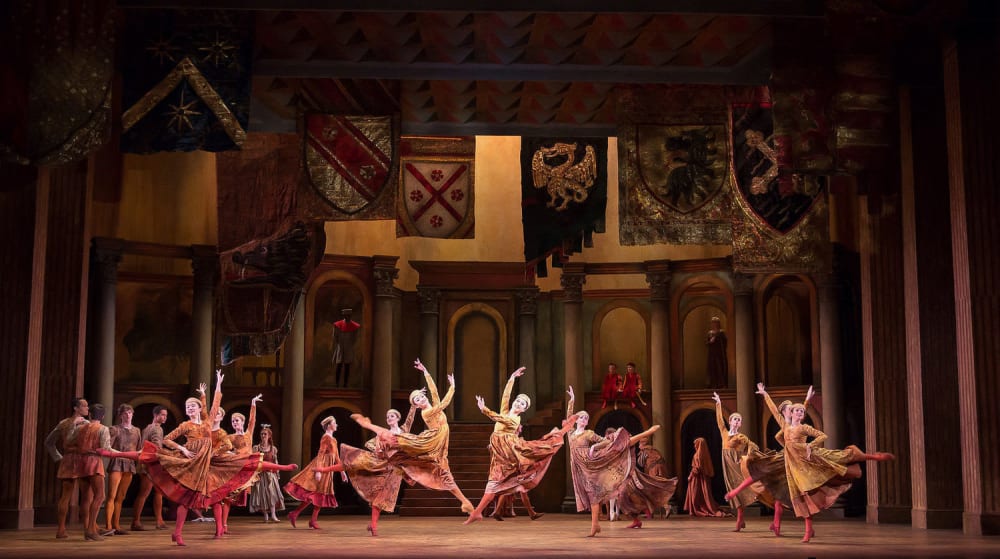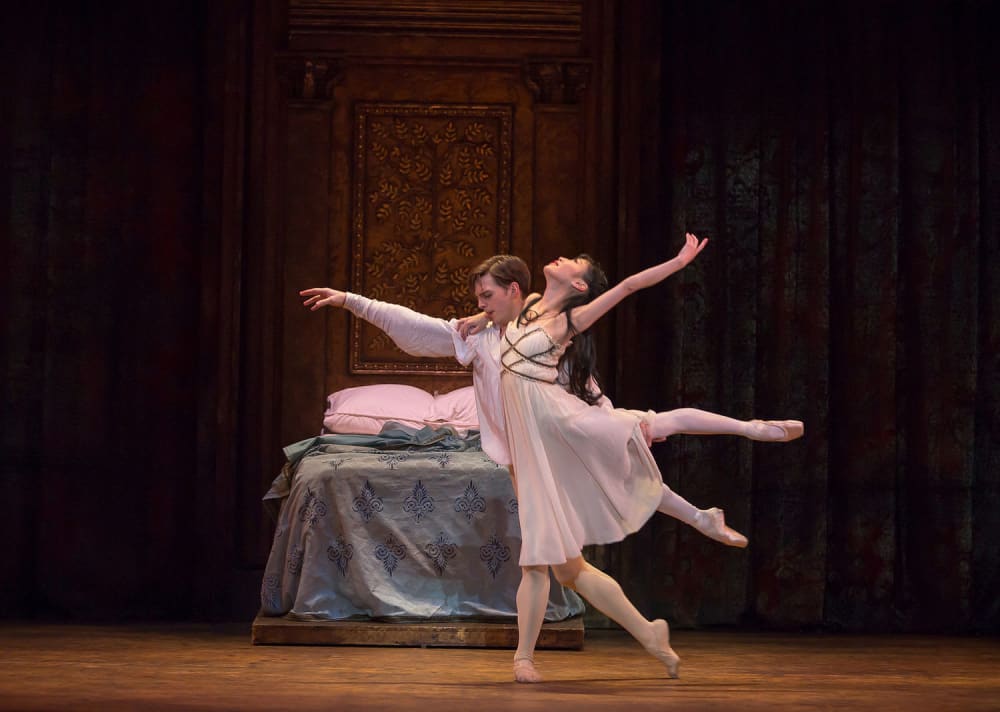 2016 marks 400 years since Shakespeare's death, and like many other companies, Birmingham Royal Ballet's programme for this season is heavily influenced by his work. First—and arguably greatest—of these bard-inspired ballets is Kenneth MacMillan's Romeo and Juliet.
This production puts the lovers at centre stage—they dance no fewer than five duets. Each one has a different emotional resonance to mark the stages of their story, from the electric flirtatiousness of their first meeting to the unsettling final 'dance' where Romeo flings Juliet's lifeless body about like a rag doll. The balcony pas de deux is unquestionably the high point—as impressive a display of athletic leaps, lifts and turns as it is a moving portrait of joyous young love.
Momoko Hirata and Joseph Caley have genuine chemistry, right from the moment when they first lock eyes at the Capulet ball (though annoyingly this happens so far stage right that it loses some impact).
Hirata's light, effortless technique—particularly in her port de bras—gives her act I Juliet an added playfulness. Later, she brilliantly portrays Juliet's anguish in a forced duet with Paris, while her grief when she discovers Romeo's body is realised in a horrifying silent scream. Caley is a handsome, boyish Romeo, his every move fuelled by youthful exuberance.
Some may complain about the omission of plot detail at the expense of the strong focus on the lovers—we do not see Romeo receive the news of Juliet's death, for example, or the parents discovering their children's bodies.
Outside of the lovers, this is a ballet full of drama: the paso doble-esque ensemble dance at the ball, dynamic sword fights, the drawn out deaths of Mercutio and Tybalt and Prokofiev's emotive score, performed here by the Royal Ballet Sinfonia.
There is comedy to temper it, though, in the form of Mercutio's antics, the three provocative harlots and Juliet's Nurse (an expressive performance from Ruth Brill). The guest who vomits into his hat on leaving the ball is a nice extra touch.
The main set—an elevated colonnade with stairs that lead down to stage level—is simple, striking and facilitates action on two levels. It also allows for dramatic entrances, as when the Prince of Verona arrives to break up the street brawl.
Costumes are all rich colours and swathes of heavy fabric, with the exception of the wandering minstrel band. Their fringed bodysuits make them look rather like human pinatas.
Kenneth MacMillan's telling of the star-crossed lovers' story is surely one of the most powerful, affecting versions not just in the world of dance, but across any medium, and Birmingham Royal Ballet most definitely does it justice.
Reviewer: Georgina Wells