Romeo and Juliet
William Shakespeare
Shakespeare Up Close
Orange Tree Theatre
–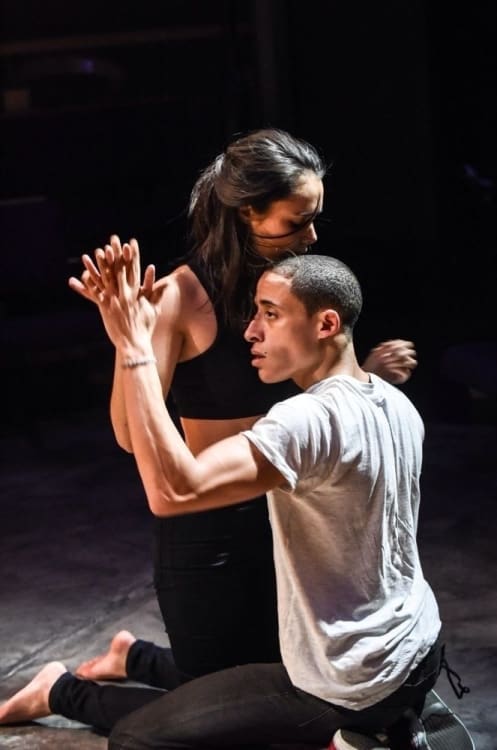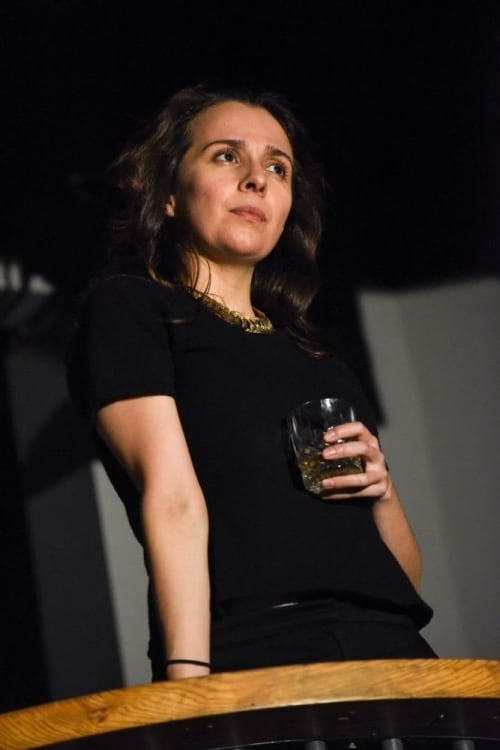 The boards advertising the Capulet Estate Agents tacked to the side of the stage alongside one promoting Montague's Family grocers immediately signal a contemporary setting for Shakespeare's Romeo and Juliet at the Orange Tree Theatre.
There is a modern street feel to the quarrel that opens the show with the Capulet servant Sampson (John Leader) dressed as a hoodie sounding more like a gang member than an employee.
The director Gemma Fairlie emphasises the young, restless physicality of many of the characters. They are constantly moving, occasionally into dance or perhaps playful physical contact with friends as in one of the pictures that accompanies this review of Romeo and Benvolio (Maria Gray) hoisting Mercutio (Tony Hasnath) into the air. This quickness of movement can also turn with irritation into the sudden chaos of a fight with another family.
John Leader is a very agile and energetic Romeo. His words seem always to propel him into some action. Indeed, his unexpected and swift climb of Juliet's balcony had most of the young audience gasping with surprise.
Tanya Lattul as Juliet is more reflective and less emotionally driven than Romeo, or many others who have played Juliet. Her humorous response to Romeo both encourages him and indicates boundaries.
They seem very different but their relationship is believable and there is in the scene following Tybalt's death a gentle intensity to their lovemaking.
Each of the six actors plays multiple parts. This leads to at least one interesting casting decision.
Tanya Lattul takes on both the part of Juliet and that of Juliet's cousin Tybalt, the character most determined to fight Romeo. Once Romeo has secretly married Juliet, he is reluctant to fight her cousin who has become family.
This generates a striking scene during the death fight of Romeo and Tybalt when there is a frozen moment of calm as Romeo stares across at Tybalt becoming Juliet. It is the visual manifestation of his fear that what is happening will also harm the woman he loves.
It is not the only time the show takes on a cinematic quality. Gemma Fairlie also intercuts the two scenes that follow the death of Tybalt, flipping backwards and forwards between the nurse telling Juliet of the killing and Friar Lawrence telling Romeo of the punishment the Prince has ordered.
This is a fine, confident ninety-minute performance that has found some imaginative ways of helping us understand and enjoy one of Shakespeare's great tragedies.
The production tours schools for three weeks from 22 February to 11 March.
Reviewer: Keith Mckenna