Romford Rose
Chris Bond
Queens Theatre, Hornchurch
–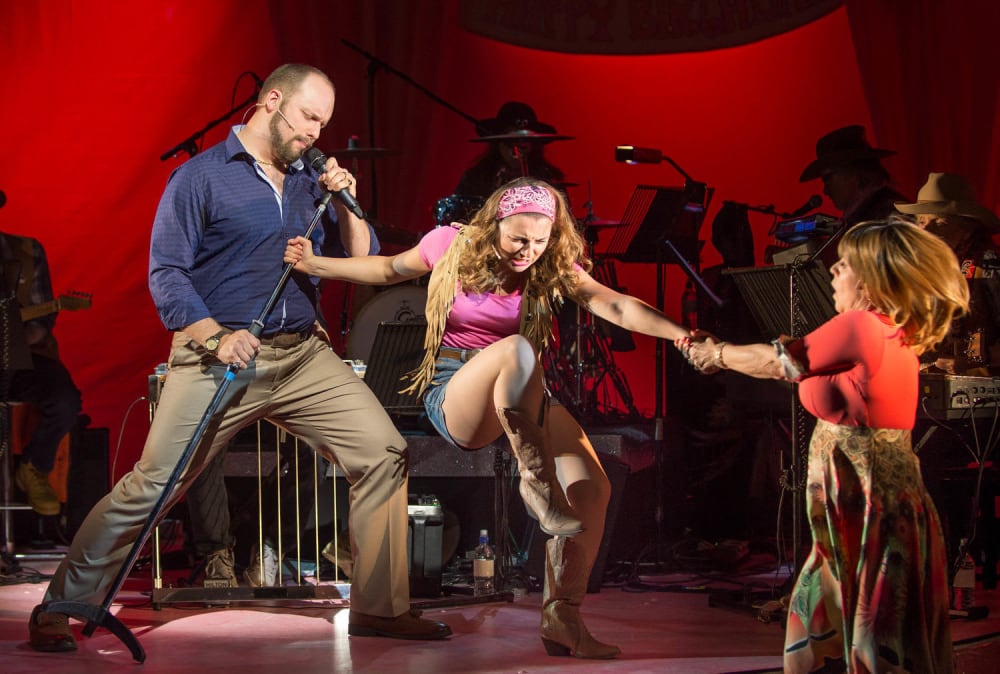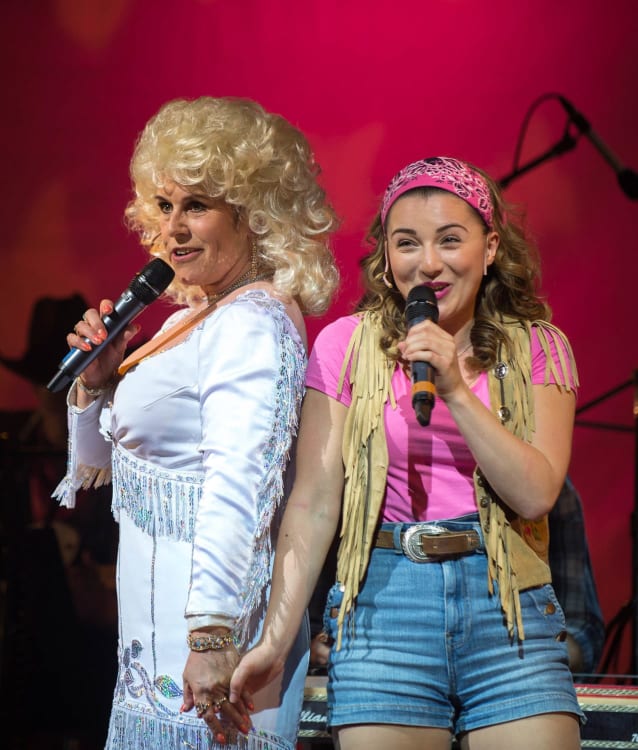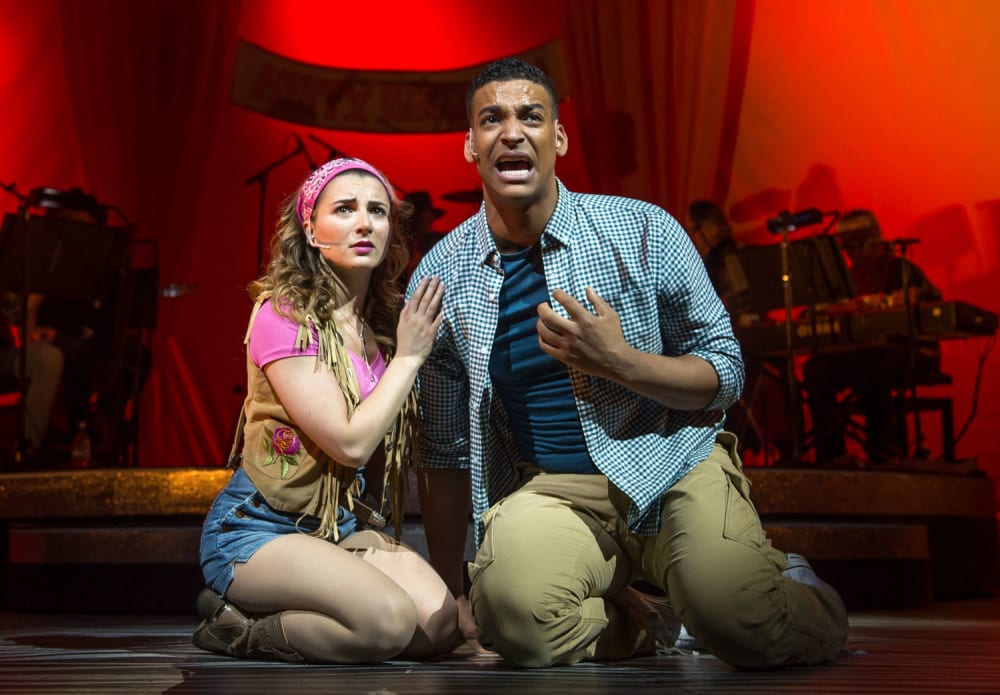 The scene is set. The marquee has been built, the food has been laid out, the band is up and running and the guests have arrived for the biggest night of Rose's life.
It's her eighteenth and it seems like the Romford Rose is in for a night she'll never forget. Mum and dad have pulled out all the stops to make their little "princess's" birthday a lavish, decadent occasion fit for her status within this truly dysfunctional family. There's no doubt Rose, played by Sarah Day, is spoilt, but despite this and her young age she's developed a rather peculiar fascination with country music and the Queen of the genre: Dolly Parton.
Romford Rose starts off with a toe-tapping and rather catchy number in which the whole family takes part, painting an image of happy family bliss. But, it doesn't take long for the cracks to show as the night takes a depressing and sinister turn. Mum and dad, played by Nicky Croydon and Sam Pay, might welcome the guests (us, the audience) with a smile and a plate of awful canapés, but the façade of this seemingly "rags to riches" family is both flimsy and volatile.
It's awkward to watch mum slid from a bubbly, warm, loveable woman who is the life and soul of the party to a much more vulnerable, shivering wreck who is constantly and viciously bullied by dad. There's little doubt Croydon understands mum. As a result she's able to make mum the intriguing and respected woman she is with her impeccable performance.
Like Croydon, Day's singing voice is to be commended. Its country twang made listening to the array of well-written songs a real joy and this was made even more authentic by the duo's synchronised line dancing—both impressive, skilful and entertaining.
The band, led by Jo Collins, takes centre stage for the evening, playing almost constantly throughout. It's a pleasure to see such a musically talented ensemble take centre stage, particularly in a regional theatre like the Queens where resources and budgets are often seriously stretched.
The band isn't just there to support the actors, but unusually it helps push the sometimes laborious story along. The songs also inject some of the much-needed humour and tension, which isn't provided by Chris Bond's script. Despite being central and exceptional throughout, at times their levels were excessive and the explosion of sound was sometimes detrimental to the story—quite simply because it drowned out what the actors were saying.
As the night progresses, it seems the party is gatecrashed by an unknown, sexy soldier who catches Rose's eye. This doesn't go down well with dad, who, in true thug-like fashion, decides to handle the situation in the only way he knows how: with violence.
Jack the solider has his own issues, which introduce a further layer of complexities for the audience to digest. As if one screwed-up family living with domestic violence, torn loyalties, young love, jealously and bitterness isn't enough, Jack's issues from what he'd seen whilst at war in Afghanistan is thrown into the melting pot of drama. Some might consider this is a step too far.
For this reason, Romford Rose is ambitious. There are many disturbing and difficult issues tackled well in the musical. But, it also washes over far too many others and, although this is disappointing, it's also admirable and impressive.
Reviewer: Thomas Magill