Rotterdam
Jon Brittain
Hartshorn-Hook Productions in association with Theatre 503
Trafalgar Studios (Studio 2)
–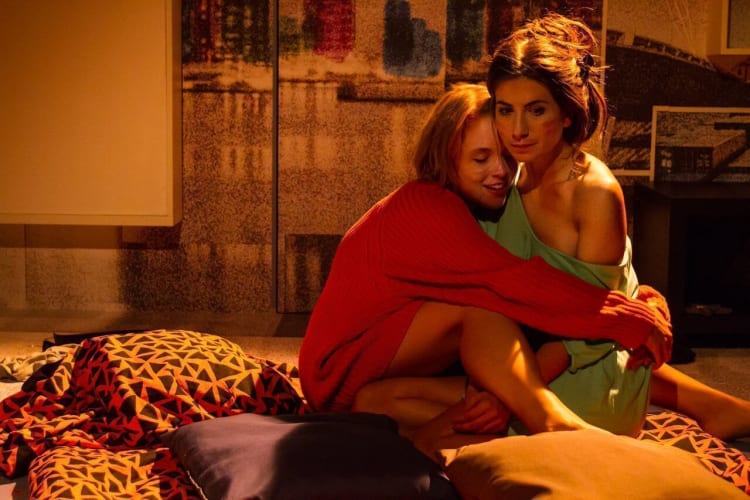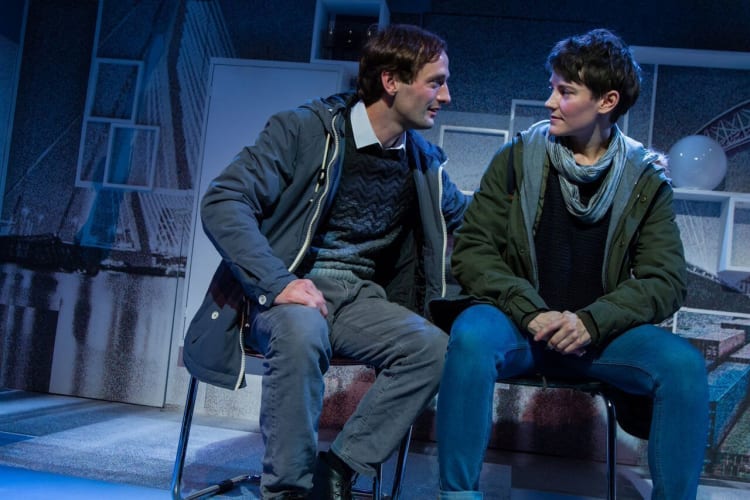 You've spend hours carefully constructing an e-mail to tell your parents that you're gay, doing yet another spellcheck to make sure it isn't going to read I'm a Lebanon, but your girlfriend as usual wants to correct what you've written. Then you get cold feet about sending it.
That's only the beginning of Alice's worries. She is now hit by Fiona announcing that she wants to be a feller—or rather she wants to stop trying to be a woman—to start transgender treatment and be known as Adrian, the grandfather's name she would have been given if she'd been born with male genitalia.
Jon Brittain has written a very serious play about becoming the gender with which you identify and the effect that has on an existing relationship that is at the same time delightfully funny. That's because he has created characters that are interesting and believable and, in Donnacadh O'Briain's lively production, there is a cast that brings them pulsing to life.
Alice started off partnered with Josh and then met Josh's sister Fiona. Falling for her, she realised she had always liked girls. Now all three of them share a flat in Rotterdam. As Fiona becomes Adrian, Alice finds herself responding to the attentions of 21-year-old work colleague Lelani.
Young Fiona was a definite tomboy and thought she was gay but then realised it wasn't that. It wasn't so much that she wanted to become a man as that she already was one: when she dreams she is always a man.
Anna Martine makes her delightful. Warm and intelligent, she's a boyish young woman with a great personality; especially when ruffling her fingers through her short hair, she could be a youth and a very sexy one. The difference as the hormones kick in is conveyed in behaviour and appearance with just the help of a comb; this is fine acting.
She is well matched by Alice McCarthy as Alice, previously so sure of her feelings and now confused as she becomes more adventurous under the influence of Jessica Clark's bold young Lelani with her glitter clothes, glitter headphones and pouting glitter lips. Ed Eales-White's gentle, understanding Josh is protective of his little sister, now brother, and clearly still devoted to Alice, though it's nine years since they broke up.
Rotterdam is certainly about gender but it isn't an issue play; it's about people and, though there is the added element of gender reassignment, there is keen observation here of the difficulties that occur as any long-term relationship develops and alters. It is sensitive, funny and well worth seeing.
Reviewer: Howard Loxton