Rough Crossing
Tom Stoppard
Bill Kenwright
Yvonne Arnaud Theatre, Guildford
–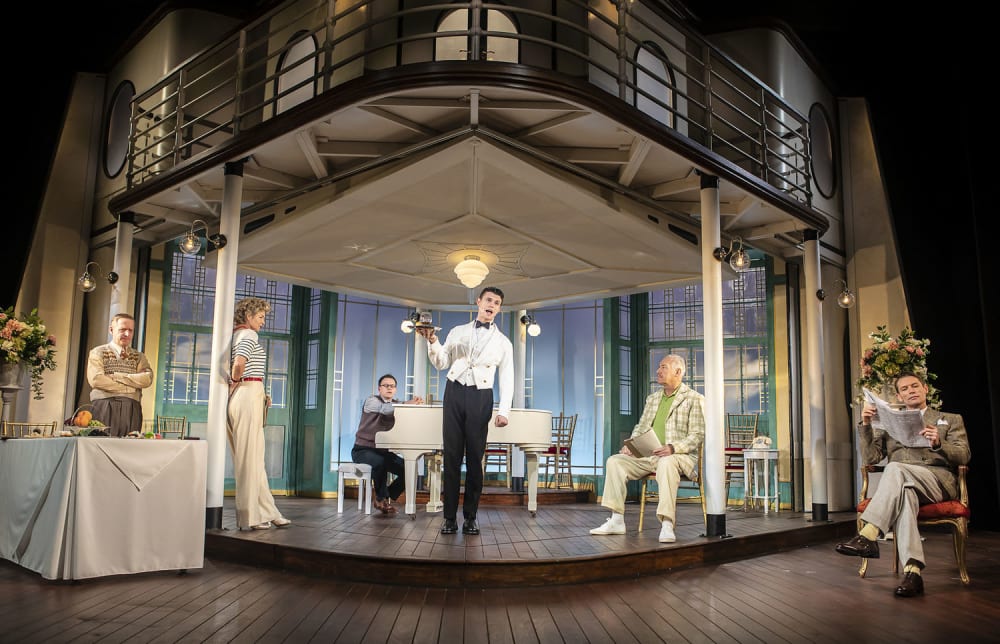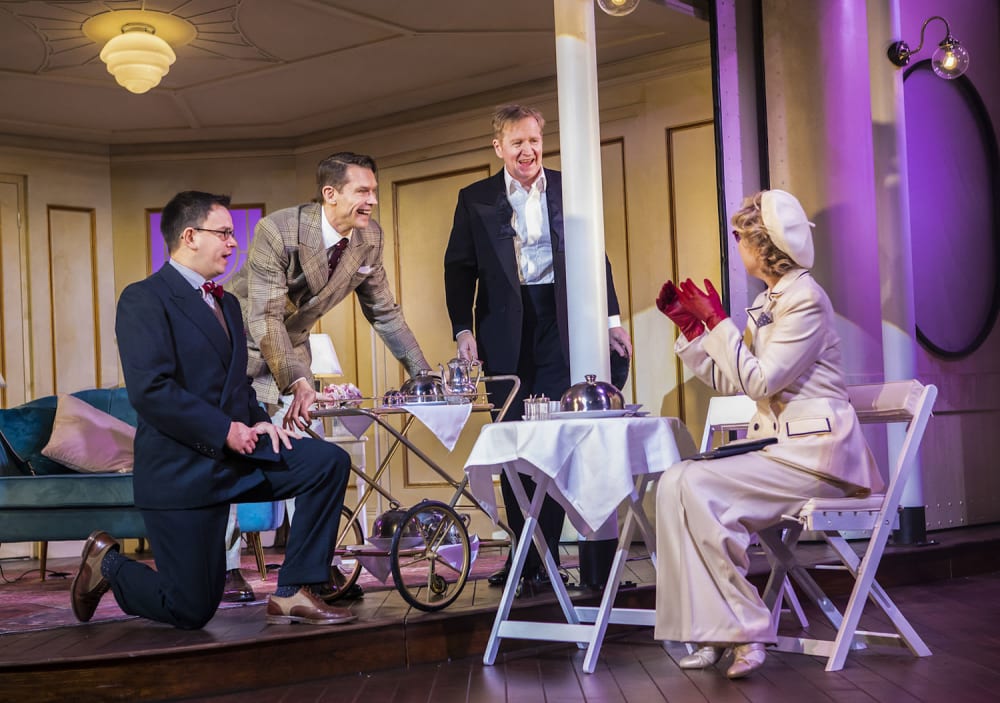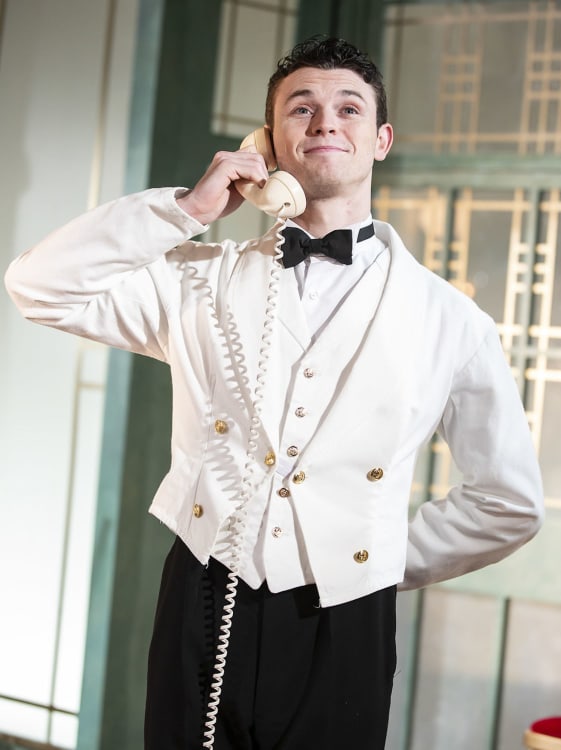 Beginning life as The Play at the Castle, by Hungarian writer Ferenc Molnar, then adapted by P G Wodehouse as The Play's the Thing, Tom Stoppard's version is now doing the rounds of regional theatres and, if last night's production at the Yvonne Arnaud is anything to go by, filling theatres to capacity.
Writing partners Turai (John Partridge) and Gal (Matthew Cottle), together with young composer Adam (Rob Ostlere), are working on a new musical but so far have not sorted out the beginning, have no idea how to end it and they'll think about the middle later. Gal relates at length how actors come on stage and talk for some time but "who are they? We don't know"—the joke being that that's exactly what they have just been doing. What is needed, he thinks, is an Irishman to explain everything. Why Irish? "We don't know!", but when Dvornichek the waiter turns up, he now has to be called Murphy and he proceeds to explain everything at such speed that it's hard to catch up with the meaning anyway, all the while sporting an enormous grin and staggering around with the movement of the ship.
That is really the style of the play throughout—you have been warned—a mixture of farce, wordplay and a total send up of theatrical exaggeration. The action takes place on a luxurious transatlantic liner, era not stated but round about the '30s, and style vaguely reminiscent of Noël Coward, with André Previn's delightfully melodic music leaning a little towards Ivor Novello.
The three men are expecting to meet Natasha, their leading lady, for the proposed show and mean to surprise her, but the surprise is theirs when they hear her in the suite above seemingly making love to Ivor (Simon Dutton), a former flame. This throws Adam into a frenzy as he's desperately in love with Natasha and now feels his life is over and he'll write no more music. Thinking quickly, Turai says they are just rehearsing a play, so now he has to write one with the dialogue they have overheard and convince Adam that the has no competitor.
It's quite a mixture of a show. Stoppard has thrown in everything theatrical he can think of. There's music—not a lot! There's dancing—not a lot. Then there's farce and vaguely knockabout humour with some clever word play and a double act between Turai and Dvornichek ensuring that the waiter downs drink after drink seemingly by invitation or suggestion. How his bladder can take it I can't imagine. Oh, there's also a violent storm at sea and a near-drowning, so plenty of 'drama' too, and it does turn into 'song and dance' at the end with a terrific tap number.
Rachel Kavanaugh keeps the production roaring along at high speed, Issy Van Randwyck enjoys overplaying her glamorous role and Charlie Stemp (such a tremendous hit in Half a Sixpence) excels again as Dvornichek / Murphy.
I cannot fault this production for presentation, set design and performance with these exceptional actors raising the amusing absurdity of the script to levels perhaps higher than the content deserves. I believe many critics thought it ridiculous, and so it is, but I have to admit I really enjoyed it.
Reviewer: Sheila Connor