Rough Justice
Terence Frisby
Wyvern Theatre Swindon
–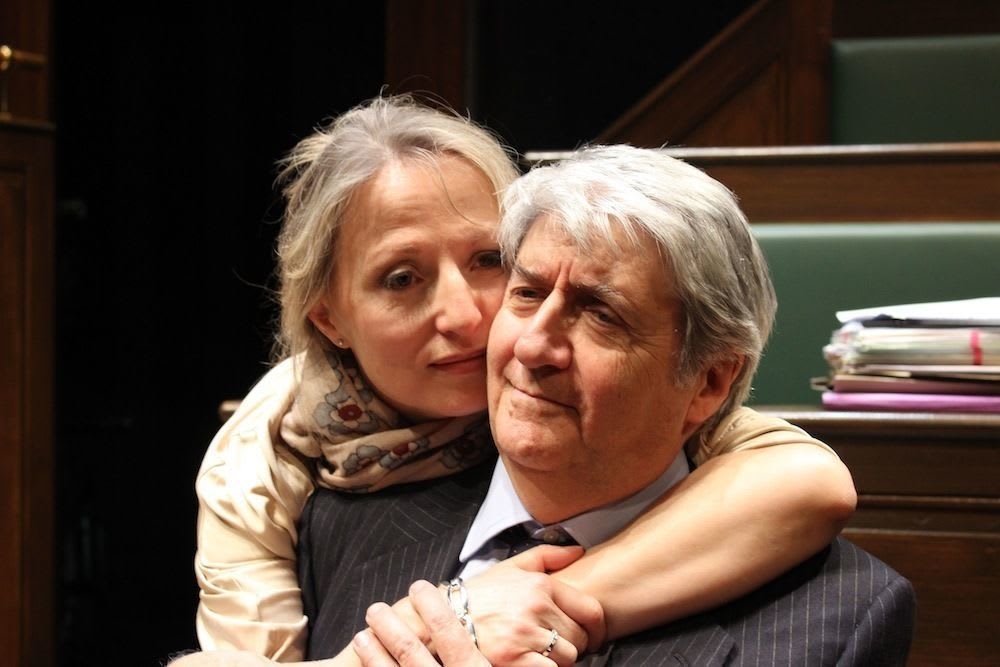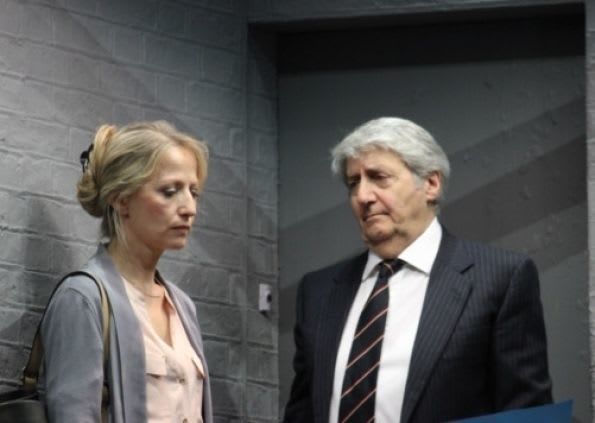 Terence Frisby's gripping courtroom drama Rough Justice is an intriguing and thought-provoking play.
James Highwood, superbly played by Tom Conti, is a successful crusading television journalist who is accused of murdering his severely-disabled and brain-damaged nine-month-old baby.
Highwood pleads guilty to the murder and acts as litigant-in-person, defending himself, which, many would say, was either a courageous or a dangerous decision.
Janet Bird's impressive set design faithfully recreates the interior of a Crown Court and it soon becomes clear that we, the audience, are in fact the jury. This is a captivating theatrical device that draws you into the action of the play.
Highwood hopes that the jury will find him guilty of the lesser charge of manslaughter but the shrewd prosecuting Queen's Counsel, the excellent Elizabeth Payne, is a perfect foil for Highwood's controversial defence and is determined to convince the jury that the only possible verdict is murder.
The cross examining is electrifying, like two boxers sparring with each other with Conti at one moment assured and confident and then breaking down into tears as the horrific, harrowing details of the baby's death are painstakingly revealed by the prosecution.
Royce Mills as the Judge has the unenviable task of keeping Highwood in check as he challenges the whole British legal system and is in danger of being found guilty of contempt of court.
Carol Starks convincingly plays the distraught mother Jean who hides a dark secret and is desperate to support her husband, and their love for each other is palpable as they are forced to make life-changing decisions.
David Michael does a fine job as the affable solicitor trying to guide and cajole Highwood throughout the trial. There is also good support from Simon Murray, Mary Lincoln and Shaun Morton.
The whole subject of euthanasia is highly controversial, as recent high-profile news events have proved. It raises moral and ethical issues that are both sensitive and emotive that divide public opinion and, indeed, the audience as we are invited to give our verdict at the end of the play.
Skilfully directed by James Larking and dramatically lit by Tim Speechly, this was riveting theatre.
Reviewer: Robin Strapp