Rounds
Devised and compiled by the company
Resuscitate Theatre
Blue Elephant Theatre
–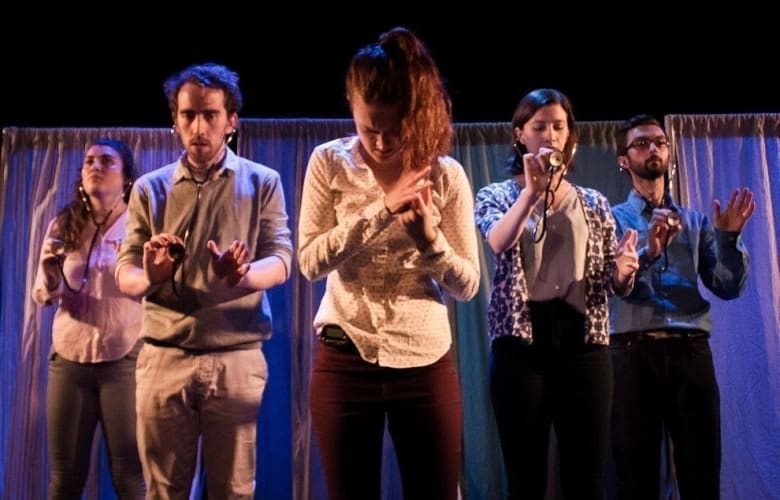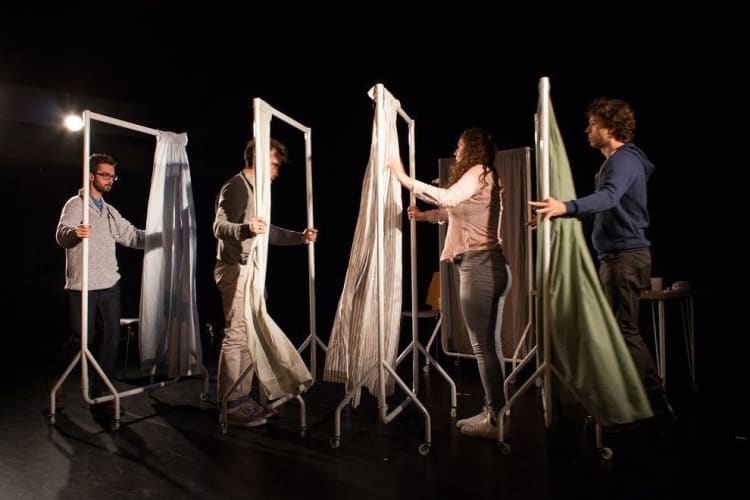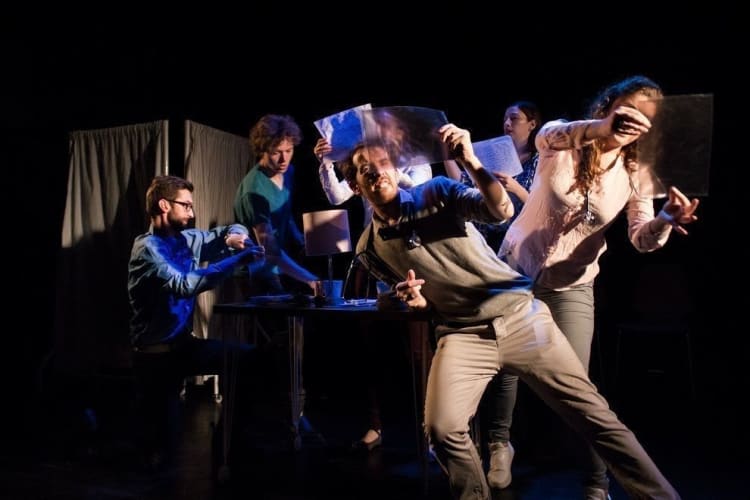 In January, the Kings Fund claimed that "hard-pressed NHS staff are becoming the shock absorbers", working more intensely for longer hours to protect patient care.
Resuscitate Theatre shows us some of the impact of this on the life of six junior doctors in its play Rounds. It is a believable, compassionate, sometimes funny and towards the end very moving performance.
It opens to the bustle of a hospital where doctors are dealing with too many cases and this is taking its toll.
Dr Grace Collins (Alex Hinson) tells her partner that her mentor was resigning after 'failing' to find the time in a busy schedule to treat a patient who subsequently died.
Meanwhile, Dr Felicity Clarke (Christina Carty) copes with the stress by drinking a good deal of alcohol, Dr Tom Jenkins (Adam Deane) responds by paying less attention to what he is doing and Dr Lucy Wright (Penny Rodie) develops increased levels of anxiety. One of them ends her day with the feeling that, "all I've done is hurt people".
The consequences are damaging. Doctors under strain can't always recall accurately their diagnostic knowledge, mistakes are made and patients suffer.
On top of this are the social prejudices that run through our institutions. Dr Kal (Nico Pimpare) is shown irritated by a management decision to accommodate a racist request for him not to be the doctor who treats a particular patient.
We never see management, but we do hear them when they bring two doctors to an internal disciplinary hearing at which the woman doctor is given a punishment while the public school educated male doctor who actually committed a more serious offence is let off with a slap "across the wrists".
This should not surprise us. Women may constitute some 77% of the NHS workforce and be the majority of junior doctors but it is men who get 66% of the higher-paid consultant posts.
The play reflects this imbalance of appointments with the public school male character who should have been disciplined being given his first choice appointment in a nearby prestigious hospital while one woman junior with an unblemished record is given a place at the other end of the country and another woman is allocated a discipline which wasn't in her first fifty choices.
All this plays havoc with their personal lives. Relationships prove difficult with one couple shown comparing shift diaries to work out when they can next get together and others finding consolation in alcohol and drugs.
Rounds is always an interesting production but I did find the bustle of the early section, with its emphasis on physical movement as a way of creating atmosphere, less engaging. It was only later, when the characters were given more space to speak and the social issues began to emerge, that I really warmed to the play.
Last year, as this play was being developed, junior doctors tried very hard to alert the government to the dangers of the current situation. At one point, they marched to Downing Street with a petition.
Thousands, mostly in their hospital scrubs, sat down along Whitehall as their leaders approached the gates of Downing Street. Many had come straight from treating patients. The doctor sitting beside me had just worked a thirty-hour shift.
There was a pensive, eerie silence as we waited. There seemed to be some sort of delay. Then the police explained to the young woman who was leading the delegation that number 10 would not receive or hear anything from doctors.
There was huge disappointment as they were turned away. One policeman said to me, "you'd think it wouldn't have hurt them just to receive the petition."
This play reminds us of many reasons why the government should have listened to those doctors.
Reviewer: Keith Mckenna