Ruby Wax: A Sane New World
Ruby Wax
Lakin McCarthy Entertainment
St James Theatre
–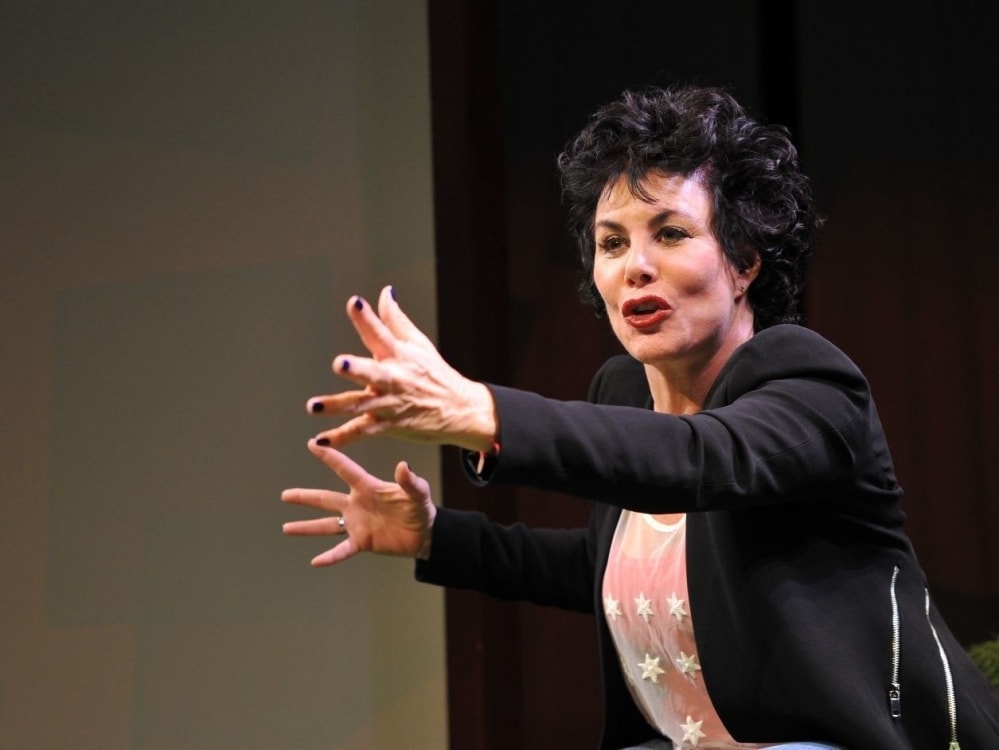 We've already had her show about depression and apparently there's one about dandruff in the pipeline. So what's Ruby Wax: A Sane New World all about then?
Well a casually dressed Ms Wax made it clear from the beginning this latest one-woman performance is primarily about the brain and what she learnt about our biggest organ from recently studying it. She also alluded to the idea it's in some way connected to mental illness and what she learnt about that subject from her recently acquired degree from Oxford University.
However, not to limit her audience, she quickly informed a packed St James Theatre this is most definitely a show for 'everyone'.
It's true we all have a brain and are, therefore, perhaps interested in how our behaviour and thoughts are influenced by the hormones raging around our body. But is a lecture with readings from a 'real' neurology text book coupled with the odd one-liner really the recipe for a compelling one-woman show? I'd say not.
However, thankfully for Ruby Wax, her quick wit, warmth and vulnerability given her well documented mental health problems meant she was able to pull it off.
The modest, self-deprecating and brutally honest performance was ambitious for a number of reasons.
Firstly, she's already had a successful one-woman show based on her depression; secondly, it's ultimately about mental illness and therefore potentially an unpopular subject and thirdly, can an audience, no matter how theatre savvy they may be, really laugh about such a socially taboo subject?
There's not many women who could deliver on such a challenge and so it's credit to her years of experience, eloquent writing and sleek delivery that she manages to keep the crowd captivated for the first half.
After the interval, Ruby really does lay herself out there by taking questions from the audience. Despite almost all of the enquiries being on the themes of depression, mental illness and related subjects, she still manages to maintain a sense of respect for the questioner as she answered in an insightful yet humorous way.
There's no doubt Ruby's aim is to help smash the taboo around mental illness with this show and, given the response of the crowd, I'm certain she managed to stimulate debate which will run beyond the theatre stalls.
Reviewer: Thomas Magill