Rudy's Rare Records
Danny Robins
Hackney Empire and Birmingham Repertory Theatre
Hackney Empire
–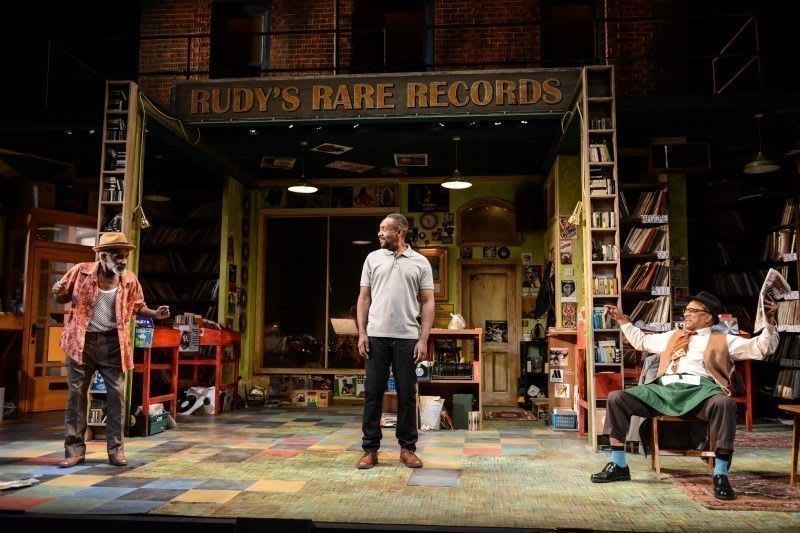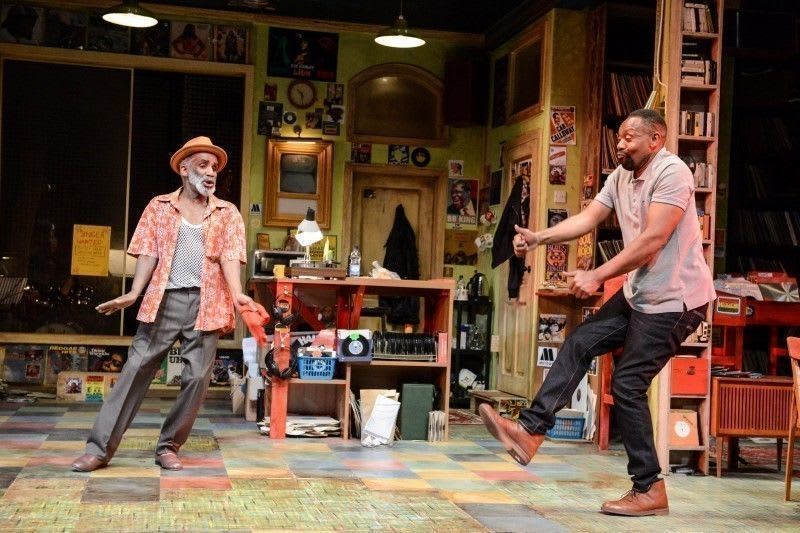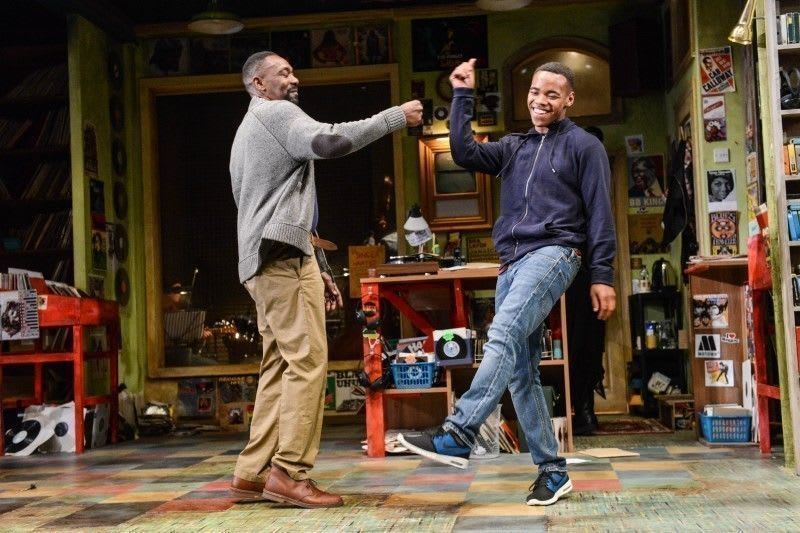 It is not often that you get the chance to see actors you have admired in Shakespeare at the National Theatre and Stratford, or recently acclaimed as Othello, performing reggae and rap and dancing like demons; but that is what you get in Rudy's Rare Records. It doesn't need that added dimension to make this rib-tickling comedy a delight but it does add to it.
Lenny Henry, co-creator of the show with writer Danny Robins, has the skills of both stand-up and tragedian and in this play with music, based on the Radio 4 series of the same name. He has the audience in his hands while staying completely in character as Adam.
Add actors as accomplished as Larrington Walker as Adam's father the titular Rudy, limber-bodied granddad record shop-owner, and Jeffery Kissoon as Rudy's old mate florist Clifton from Trinidad, and you've really got something.
And then there is Joivan Wade as Richie, Adam's son who is away at university, Lorna Gayle as Doreen, Rudy's girlfriend, and Natasha Godfrey as Tasha, his shop assistant. And a great band.
The storyline isn't wildly original: a shopkeeper refusing to sell out to developers. Rudy turns a blind eye to his problems but is determined to keep going despite mounting debts and actor son Adam has put a faltering career on hold to help ailing father.
With a waste bin of bills that have never been opened, a shop that he says hasn't been dusted since Elton John dated girls and his dad's two-part way of keeping things sorted—if its not on the shelf it will be on the floor—there is plenty to deal with quite apart from making sure dad takes his pills.
It is all pretty light-hearted, but it does take a look at father-son relationships across three generations, the way immigrants themselves, once subjected to discrimination, can complain about a new wave of incomers, how the elderly can sometimes refuse to face up to their problems and even the new threat from UKIP—but even these more serious issues raise a laugh in a script that is extraordinarily funny and decked out with great cover versions of reggae and rap.
Everything takes place in Rudy's record shop in Handsworth in Birmingham or on the balcony above it and there is a band in the back room. The band is conveniently there to provide music when it is called for. Sometimes its members get involved in the action but without any logic except that the room's egg-box-lined walls hint at being used as a recording studio.
Doreen may be devoted to Hobbit-in-a-vest Rudy (as Adam describes him), even ironing his underpants, but, though he tells her he puts a crease in them whenever he sees her, he balks at making any serious commitment, except to being uncommitted. There is also plenty of generational friction, but Rudy's unsubstantiated claims to be a friend of Bob Marley circuitously lead to a hilariously happy ending that gets tears of joy streaming.
Reviewer: Howard Loxton