Rumpelstiltskin
Script by John Savournin with music and lyrics by David Eaton
Charles Court Opera and Music Theatre in association with Park Theatre
Park Theatre (Park 90)
–

Listing details and ticket info...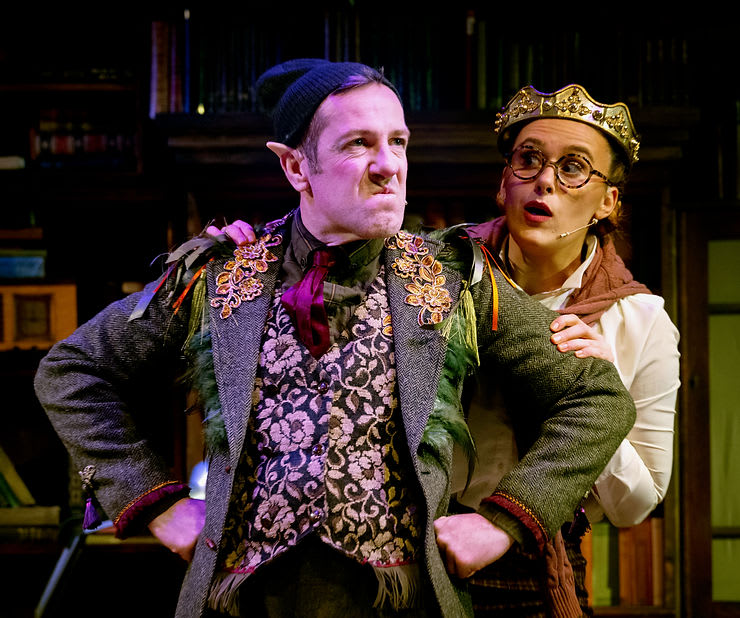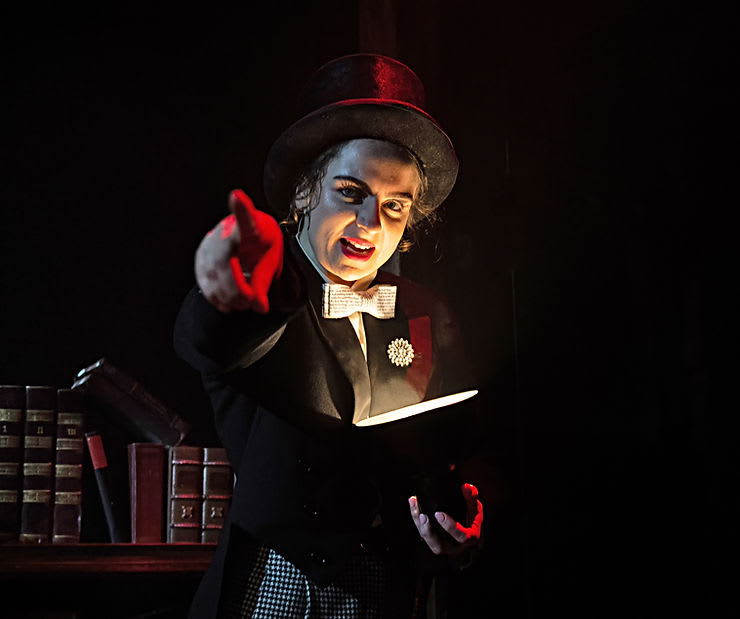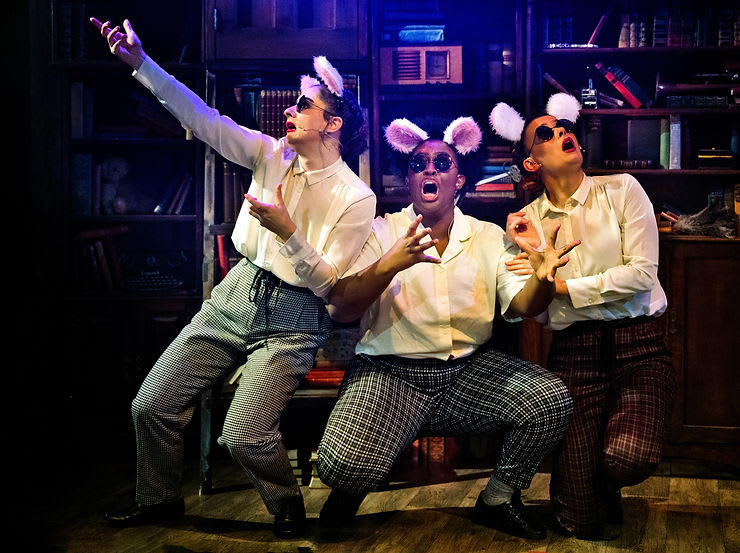 Charles Court Opera boutique pantos are always quirky, whether in subject or treatment, and this year's is no exception.
It pretty well jettisons the traditional story, polishing it off in the opening number, for when everyone already knows Rumpelstiltskin's real name, that plot has already been undermined. Now, faced with the top-hatted and frock-coated Dreamcatcher, who, as he did, grants wishes but with a conditional twist: he ask for everyone to forget his name.
They do, but so does he, so goes off in a search for the missing Storyteller who will know it encountering a succession of other fairytale characters on the way. They include Daisy the cow, whom Jack sold for a bag of beans (we meet him and the beanstalk too later), the Three Blind Mice and Captain Hook and mate Smee. Aladdin's lamp and a magic carpet turn up and Dick Whittington's Puss, though as Larry, the cat at 10 Downing Street, who is faced with London's rat problem.
Tamoy Phipps's Daisy wins the audience's heart right away and Emily Cairns is a demonic Dreamcatcher and with Lucy Whitney, they make a lively mouse trio as well as playing Larry, the Peter Pan pirates and all other characters except for Rumpelstiltskin himself. That is Charles Court stalwart Philip Lee, who makes him a leprechaun-like goblin with a signature dance routine at spell-time and could not be more sprightly. This is a hard-working, quick-change cast that carry John Savournin's production along at a great pace in a book-lined library setting by designer Alex Berry that incorporates some unexpected exits and entrances.
This year, the score with its dozen or so songs by David Eaton is recorded; we miss him being live on piano and the band sometimes swamps out his lyrics, but it still sounds good for this is Charles Court Opera so they all have fine voices, though it is a pity that this production mikes them (surely not needed in a small studio theatre). They also handle David Huston's nifty choreography with élan.
Although there is an easy rapport between actors and audience, some of the elements of traditional panto are missing. There is little chance for "He's behind yous," no song sheet and Savournin's much-loved dame and her slop scene make no appearance, but young members of the audience participate in a competition helping Larry get rid of rats and front-row audience may risk a surprise wetting.
Charles Court Opera pantos set a very high standard; they are something that audiences look forward to with great anticipation. Rumpelstiltskin is great fun; it isn't the best that they have ever done but it still makes a very enjoyable night out and only those who have been regular supporters will realise there is anything missing.
Reviewer: Howard Loxton