Rupert Street Lonely Hearts Club
Jonathan Harvey
Above the Stag Theatre (Studio)
–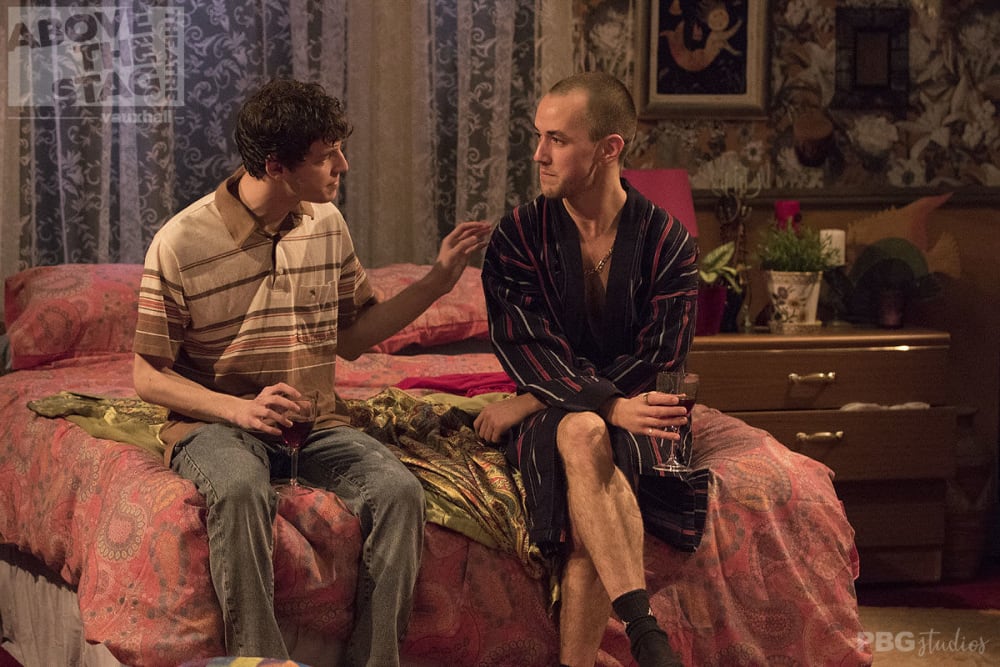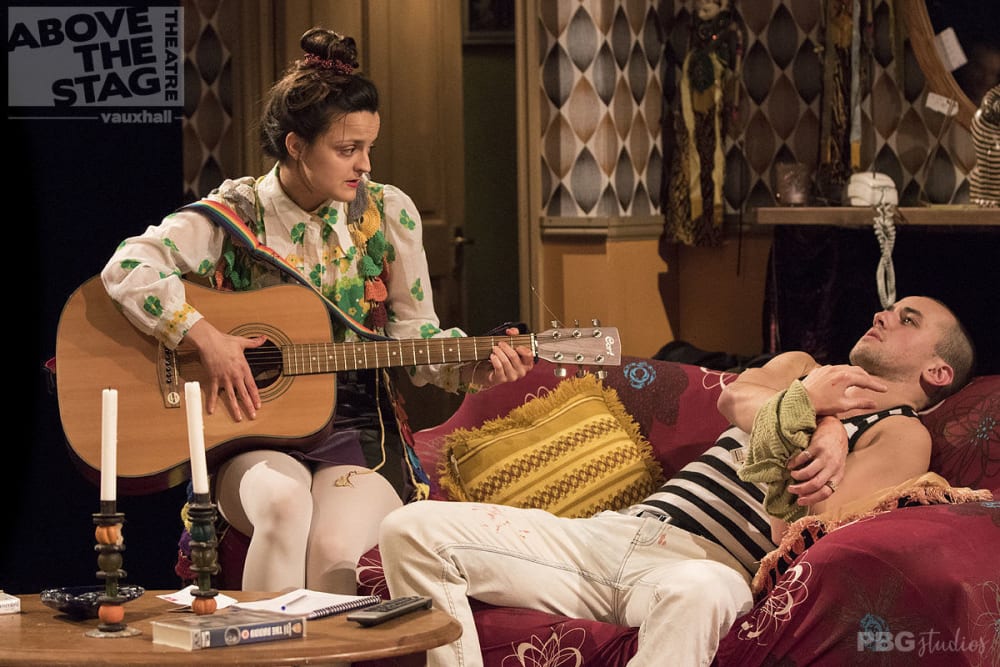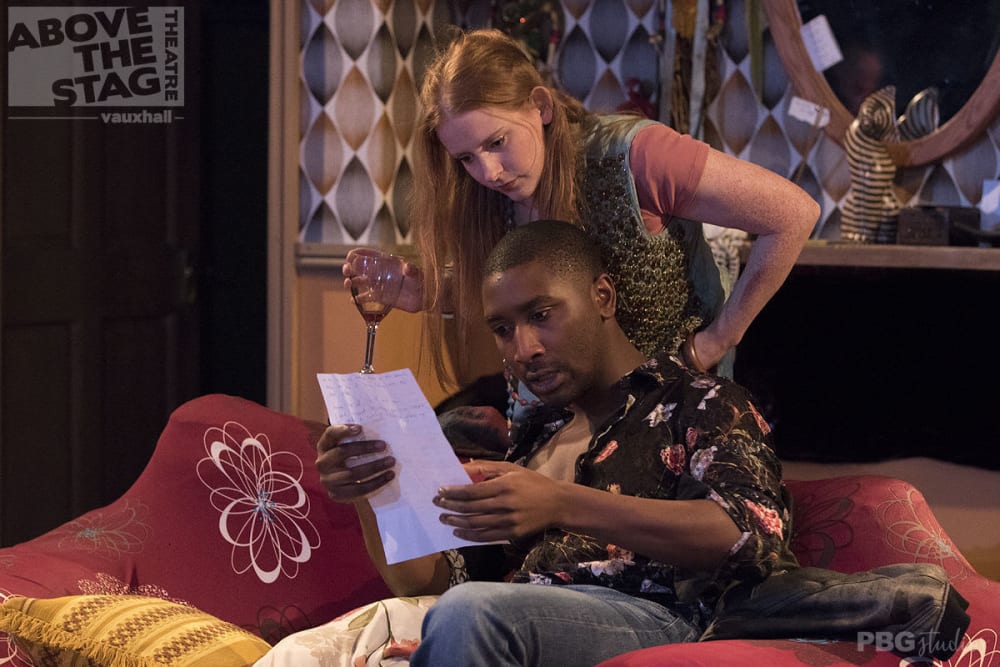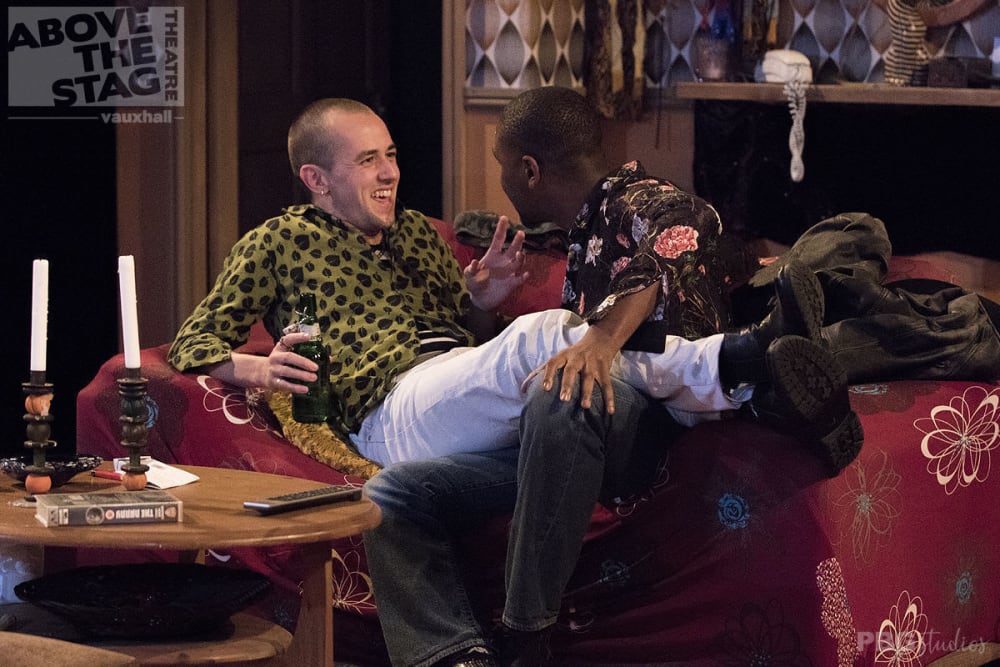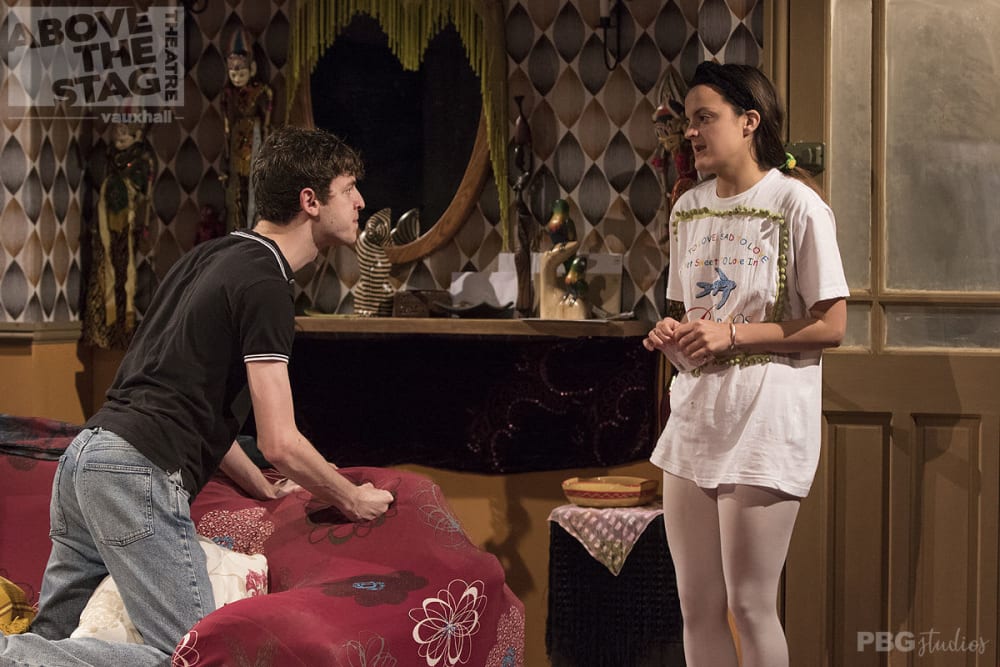 Steven Dexter's production of Rupert Street Lonely Hearts Club kicks off with some terrible camp over-acting; but that's OK, it's intentional. Scouse brothers Shaun and Marti are playing out Joan Crawford scenes from Mildred Pierce and Whatever Happened to Baby Jane, something Marti used to initiated with his little brother back in Liverpool when, with their parents preoccupied, he largely brought him up.
Shaun is a hairdresser, complete with his City and Guilds. He's dubbed "curls on wheels" by Marti, but he's totally straight. It's Marti, in shiny plastic trousers and a fishing net shirt over a red tee, who is the gay one. There is a nasty back-story about when young Shaun realised his brother was queer, though they are close again now.
Shaun's mixed-race model girlfriend is away in Barbados for a family funeral and he is desperately missing her, so Marti is staying at Shaun's place in Bow to keep an eye on him and bolster his spirits. Shaun still gets in a bad way, especially when he doesn't hear from her.
David Shield's design gives Shaun a big bedsitter with a kitchen off and a bathroom on the stairs outside the front door and you can see Marti's influence in some very camp touches. Downstairs, there's a schoolteacher, George (Amy Dunn), who seems fixated on her previous boyfriend. It's the mid-1990s and she's heavily committed to the anti-Nazi movement.
Upstairs is East-Ender Clarine (Phoebe Vigor), who has mental health problems but is there as part of a 'living in the community' programme. She seems to think that she is Zoë Wanamaker, even when she takes her medication, trying hard to be her, touchingly tragic and funny at the same time though it is not very PC to be laughing.
Coming home late, Marti brings home dragged-up Dean (Myles Deconté), a striking black diva with big hair, high heels, great legs and bling who next morning looks totally different: butch and straight-passing in his McDonald's uniform.
One thing that is common to all these is that they don't have partners, that they all need love but can't find it, however much they want to give it. While laughing at Harvey's camp jokes and comically compromising situations, there is a very dark undercurrent of hurt and frustration. Marti, in particular, doesn't seem to believe that anyone could love him so rejects close relationships lest he ends up hurt. "I'm a bitter old queen," says this 33 year-old, "I've been let down more times than a lilo."
Tom Whittaker, in his professional stage debut, makes Shaun seem self-indulgent in his display of heartbreak until the real situation with girlfriend Juliet is discovered (through a clever bit of plotting that makes it more awful). It is surface confident, self-assured Marti who gains most sympathy as Hal Geller (who graduated from RADA only this year) increasingly exposes his vulnerability and perhaps a very particular problem.
Rupert Street Lonely Hearts Club might be a too painful piece if it weren't for its comedy and you do have a licence to laugh when, for instance, "Zoë" explains how she got her guitar or presents a rendering of "Saving Grace" to the tune of "House of the Rising Sun".
Reviewer: Howard Loxton