Rusalka
Antonin Dvořák, libretto by Jaroslav Kvapil
Met Opera on Demand
Metropolitan Opera House, New York
From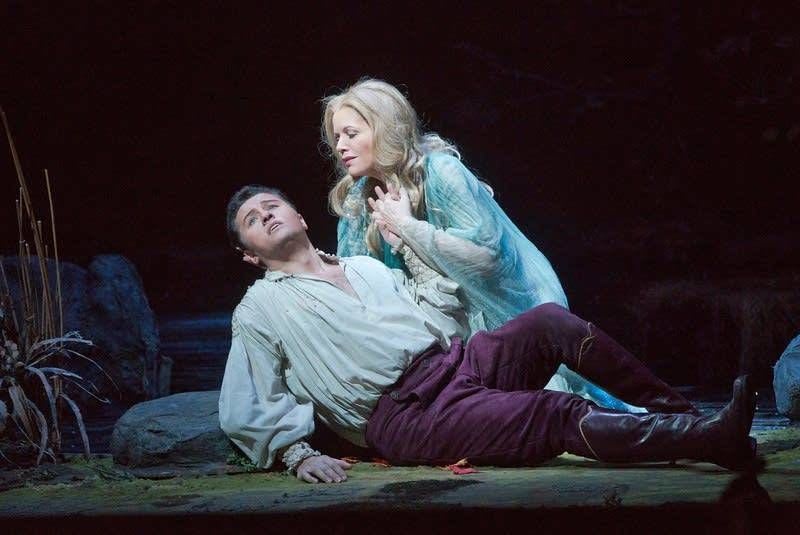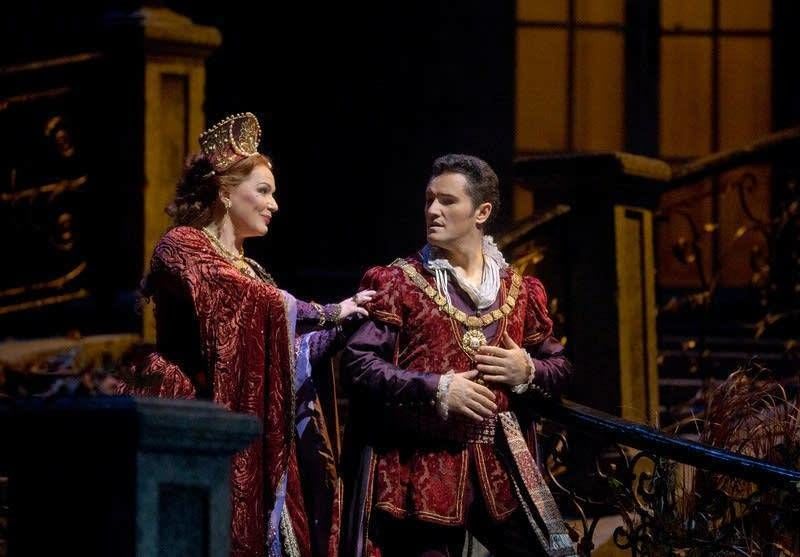 Like many girls, Rusalka wants to walk in the sun and hug and kiss and have sex with a prince. Antonin Dvořák's lyrical fairy tale premièred in Prague in 1901 and weaved its magical spell.
There have been many variations on the story. Friedrich de la Motte Fouque's 1819 novel Undine and Hans Christian Anderson's 1837 fairy tale The Little Mermaid are Dvořák's most immediate sources.
Leslie Caron appeared in Jean Giraudoux's 1938 play Ondine for the RSC. Margot Fonteyn danced in a 1958 ballet By Frederick Ashton at the Royal Opera House. Both works are adaptations of Fouque. Arthur Rackham did some beautiful illustrations. There was also a popular British film comedy in 1948 about a mermaid called Miranda played by Glynis Johns.
Rusalka is played by Renée Fleming In Otto Schenk's production, conducted by Yannick Nezet Seguin, which was seen at The Met, New York in 2014. Opera lovers have been extremely fortunate during the coronavirus lockdown. Every night, the Metropolitan Opera House has streamed a different opera for free.
Rusalka is a water sprite and she longs to be a mortal and get out of the lake and into the real world. The grotto, a dream-like vision, is beautifully designed by Gunther Schneider Siemssen. Fleming is lovely to look at and lovely to listen to. Rusalka is one of her most famous roles and the song to the Moon in act one is her signature aria.
Rusalka wants a human body and a human soul. A witch (Dolora Zajick) provides her with the right potion. But the transformation comes with a condition. She is not allowed to speak. She has to remain silent. Being mute is not a good idea, especially if you are a soprano. Fleming spends much of the second act wandering aimlessly round the stage.
Rusalka is on a losing wicket. If she speaks, the prince dies. If he rejects her, she is damned. Half-woman, she is neither a woman nor a nymph. She is cursed and punished for wanting to be a mortal.
The Prince (Piotr Beczała) not only fancies Rusalka; he also fancies a foreign princess (Emily Magee). He finds Rusalka's silence a great put-off. He longs for a passionate woman, as blazing as the sun, not a passionless nymph, as icy cold as moonlight. The fairy tale, I can tell you, does not end happily.
John Relya is the Water Gnome, Rusalka's dad. Relya makes a strong impression. He has the voice, the presence and a superb costume and make-up designed for him by Silvia Strahammer. He looks awesome.
There are a number of ways of tapping into this opera and others at will. The Met Opera on Demand service offers annual ($149.99) and monthly ($14.99) subscriptions as well as a one-off payment ($4.99) for those who have limited time or only want to watch the occasional opera.
Reviewer: Robert Tanitch