Rusalka
Antonin Dvořák, libretto by Jaroslav Kvapil
Staatstheater Braunschweig
Staatstheater Braunschweig, Germany
–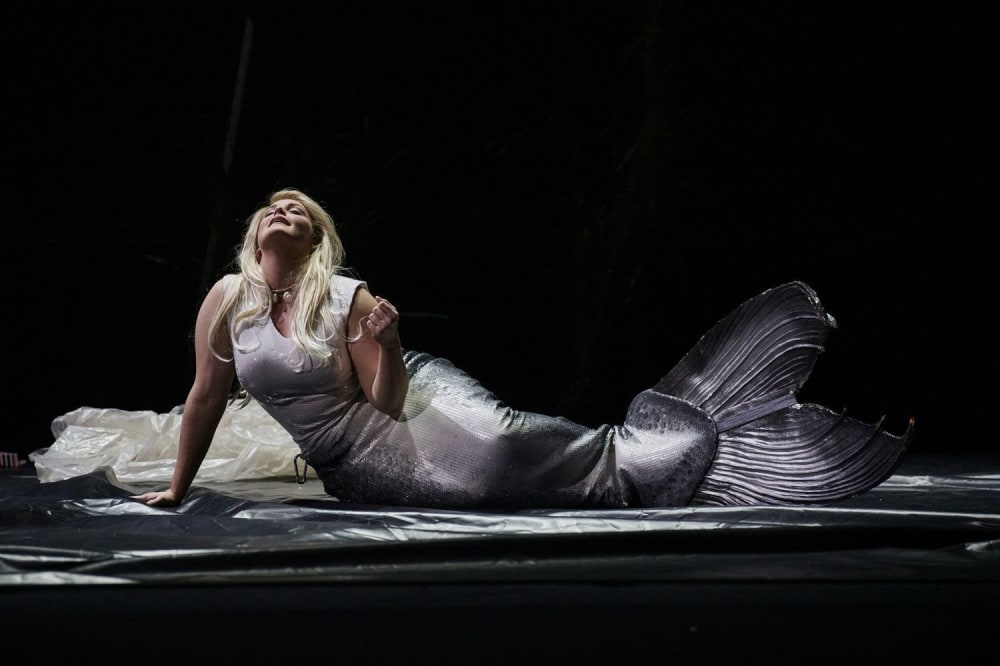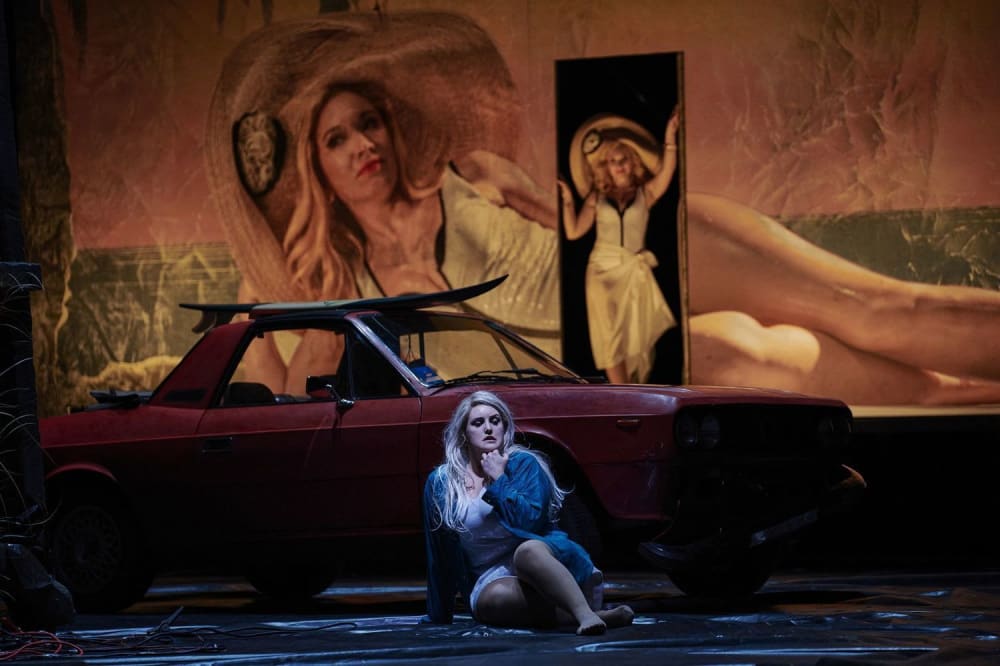 Antonin Dvořák's opera has weaved its magic spell since its première in Prague in 1901. Dvořák took his inspiration from Friedrich de la Motte Fouqué's novel Undine, Hans Christian Andersen's fairy tale The Little Mermaid, Gerhart Hauptmann's blank verse play The Sunken Bell and Czech fairy tales by Karel Jaromir Erben. The most famous song is "Song to the Moon".
Rusalka, a water sprite, who has fallen in love with a human prince, wants to have a human body and a human soul and lots of lusty kisses. She is prepared to give anything to be human, even if the price is muteness and death. She is on a losing wicket. If she speaks, the prince dies. If he rejects her, she is damned. Rusalka ends up being neither a human nor a nymph; she's an outcast on land and water. True love comes at a terrible price.
The Staatstheater Braunschweig's production, directed by Dirk Schmeding, conducted by Srba Dinić and designed by Ralf Käselau, was performed to a camera earlier in the year. There was no audience.
I enjoyed Dvořák s melodious score. I enjoyed the singing of Julie Adams and Kwonsoo Jeon who are cast as Rusalka and the prince. I did not enjoy Schmeding's production. There is no fairy tale magic. It's all dark, ugly and nightmarish. The decaying landscape is full of garbage, including a large broken washing machine. There is no water. Rusalka drinks water out of a bottle.
Rusalka is no siren, luring sailors to their deaths. She is an affectionate and loving water sprite. Adams (wearing a mermaid's tail) has to crawl all over the floor. She is run over by the prince in his car, who mistakes her for a doe. He's fickle and scruffy and not princely at all. He doesn't want a nymph's silence and timidity. He wants the sort of passionate sex he has with his fiancée, a sluttish human princess, whose image can be seen giant-size on a large hoarding, advertising sun-cream. Rusalka suffocates the prince with her enormous plastic bridal veil. It's his final and ultimate climax.
You can watch Rusalka online on the OperaVision channel.
Reviewer: Robert Tanitch