Rusalka
Dvořák
Metropolitan Opera Live in HD
Stratford-upon-Avon Picturehouse
–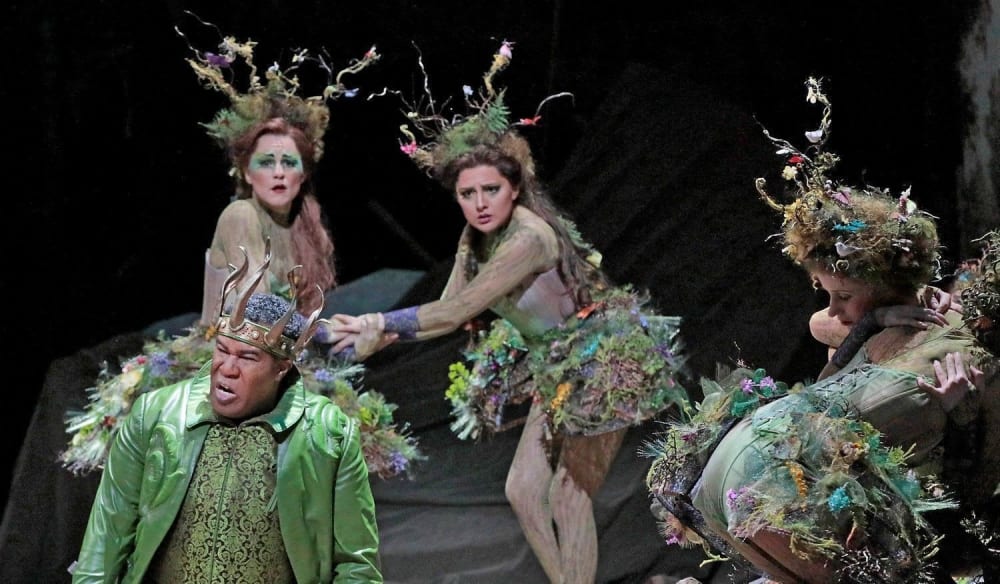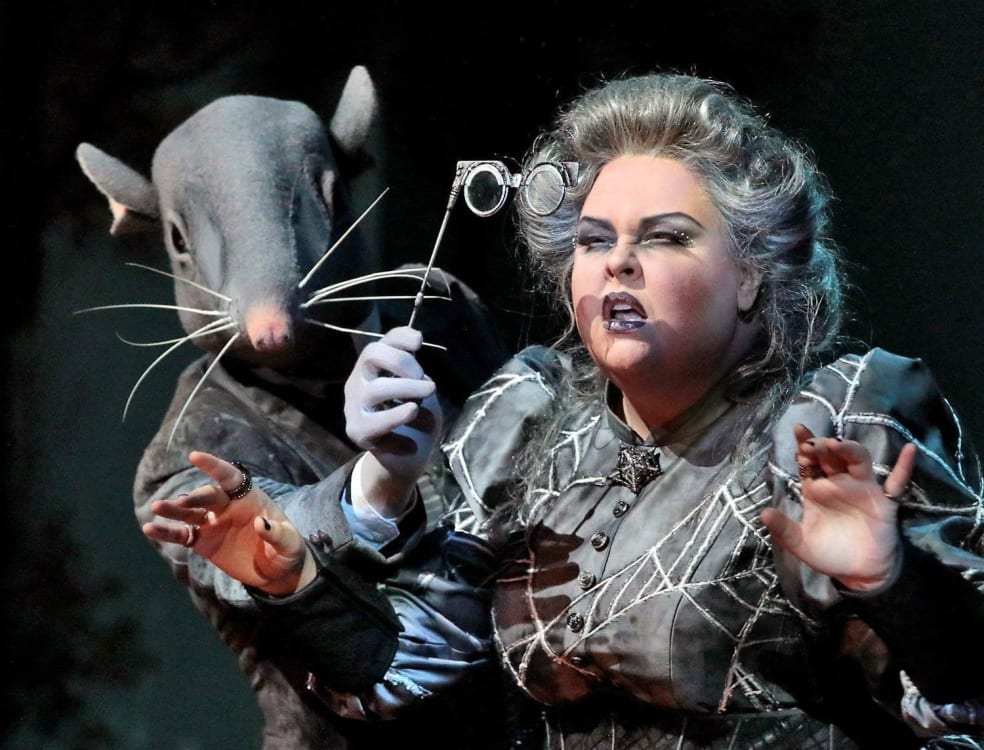 It was the eve of the Oscars, and as the water sprites skipped across the stage of the Metropolitan Opera my mind skipped however improbably to the fantasy world of Hollywood.
It was at a time of nationalist unrest that Dvořák wrote the tenth and greatest of his eleven operas, but, while the trend was for composers to choose subjects in the hard reality world of the verismo style, he turned instead to a fairy story, Hans Christian Andersen's well-known tale of The Little Mermaid who yearns to be human in order to experience love.
But comparisons are odious. While La La Land (much over-hyped and cliché-ridden—but that's another matter) may be pure escapism, Rusalka is a masterpiece of symbolism with much hidden in its watery depths.
Mark Elder, a frequent Met guest conductor but here in his first live in HD broadcast, was at the rostrum in David Pountney's legendary 1983 interpretation for English National Opera which interpreted the piece as a girl's pubescent dream. Then there was the notorious Covent Garden production in 2012 that set the whole thing in a brothel.
Director Mary Zimmerman has allowed no such tomfoolery this time, however, apart from a little dirty dancing by the prince's courtiers. Indeed, the whole interpretation seems to rely upon the imagination of the costume department.
Those sprites are bedecked like individual flower displays, Eric Owens although playing the Water Gnome looks more like King Bullfrog and the splendid, tongue-flickering Jamie Barton as the witch Ježibaba reminded me mischievously of Ursula in the Walt Disney cartoon. Both sang gloriously.
The generous haberdashery did however have a major drawback. Kristine Opolais's Rusalka was dressed in a mermaid's tail as long as a fisherman's fable. Struggling like a fish caught in a net, she scrambled uncertainly across the scenery.
Disconcerted perhaps, the "Song to the Moon" was delivered mechanically, lacking in delicacy for this most lyrical, dreamlike vision. Even so, the voice, more suited to Puccini's passionate heroines in which she has also specialised, is wonderful, resonant and pure. Filleted from the frock, the rest of her performance was faultless, bursting with energy and emotion.
Brandon Jovanovich as the dashing golden-boy Prince similarly grew in strength, adapting his natural Italianate style to the lighter Tchaikovsky-like melody and distinctive Czech rhythms.
Broadcast note: Good interview with Mark Elder, and a brilliant excerpt from Met documentary with 90-year-old Leontine Pryce recalling the company's first production 50 years ago when she got locked in a pyramid! More please.
Reviewer: Colin Davison