Sadie
David Ireland
Lyric Theatre, Belfast in association with Field Day Theatre Company
Lyric Theatre, Belfast / BBC Four / BBC iPlayer
–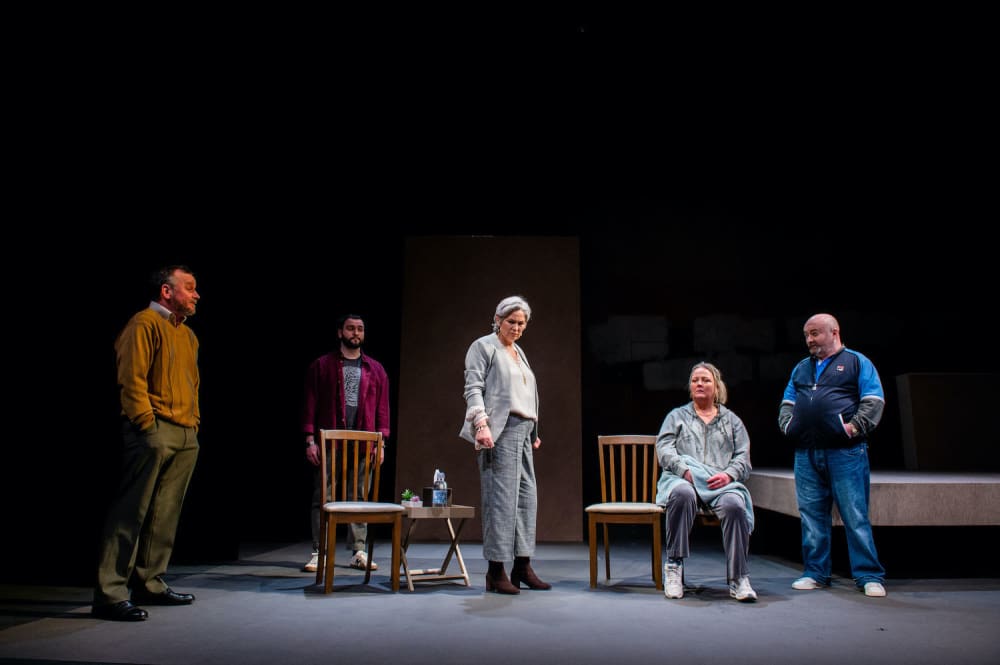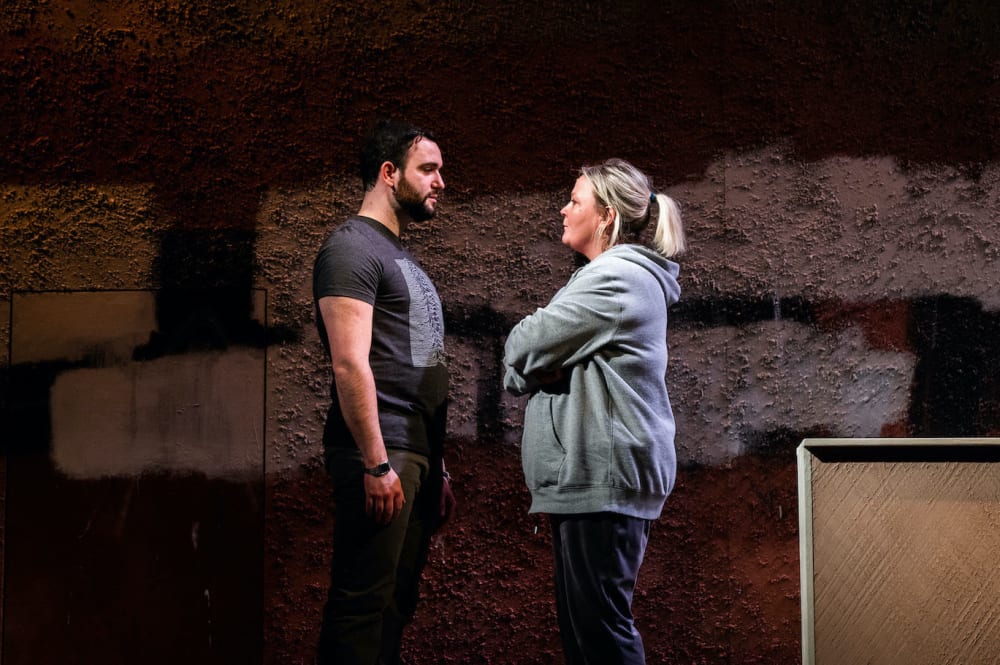 If Sadie, David Ireland's portrait of a middle-aged divorcee cleaner railing and raging against the isolation of COVID lockdown, is a dark and dyspeptic response to the privations of the past year, it is even more excruciating in its examination of the damage inflicted by Northern Ireland's own stubbornly virulent disease, sectarianism.
There will be lockdown dramas aplenty still to come, but it's doubtful that many will capture the intensity and complexity of this gripping response to the pandemic. Even if lockdown confinement serves as a convenient trigger for a more probing dissection of a longer-lasting sickness.
Crowding into Ireland's compact 70 minutes are myriad issues alongside COVID of identity and religious intolerance, sexual abuse, gender politics, victimhood and even, glancingly, Brexit to make for a concentrated, demanding and dislocating experience.
Caught in the eye of the COVID storm, there's something of Strindberg and Synge's soil-rooted fantasy in Ireland's disturbing unravelling of the titular Sadie's conflicted life, her doubts about a relationship with the much younger Joao (Santino Smith) while caught between the ghosts of her Republican activist uncle and true-blue Loyalist husband, and the dangerous secret she has kept for 30 years.
Comforted by conversations with her long-dead uncle and recently deceased husband, Sadie proves to be a seething cauldron in which deep, unhealed wounds, frustrated potential, failed romances and guilt finally combust. In Abigail McGibbon, Ireland finds an actor at the top of her game, delivering a perfectly pitched, multi-faceted performance as torn and frayed as it is tough and fierce, and painfully, poignantly all too recognisable.
She's matched by Patrick Jenkins's outwardly avuncular Red, fond of a tipple, an Irish song and much else as it transpires faultlessly disguising the revelation to come, David Pearse's closed-mind, clenched-fist husband, Clark, and the solid support of Andrea Irvine's therapist Mairead.
For all its bleakness and brutality, Sadie is shot through with Ireland's (and Northern Ireland's) characteristically caustic, often self-lacerating wit—welcome shards of light and release against an emotional landscape frozen in the perpetual winter of Northern Ireland's violent past.
Former Lyric playwright in residence David Ireland has produced a masterful piece, as searing as it is subtle and distinguished by McGibbon's startling performance at its heart.
Originally commissioned by the Derry-based Field Day Theatre Company and staged in Belfast's Lyric Theatre as part of BBC Arts' Lights Up theatre campaign and BBC Four's new Culture in Quarantine season, Sadie makes a compelling transition from stage to the small screen in director Conleth Hill's beautifully judged production.
Reviewer: Michael Quinn